This year proudly marks Clearwater Marine Aquarium's 50th Anniversary! For 50 years, CMA has helped to make a difference in our local marine ecosystems and the conservation and research efforts of species all over the world. Let's look back on our history and how CMA became what it is today.
Our Story Began in 1972

A Walk Through History
Our story began in 1972 with a group of volunteers passionate about marine life who wanted to help educate the local community. With help from the city of Clearwater, marine biologist Dennis Kellenberger, our local community, and Sunset Sam, Clearwater Marine Science Center set the foundation for the Clearwater Marine Aquarium we know today.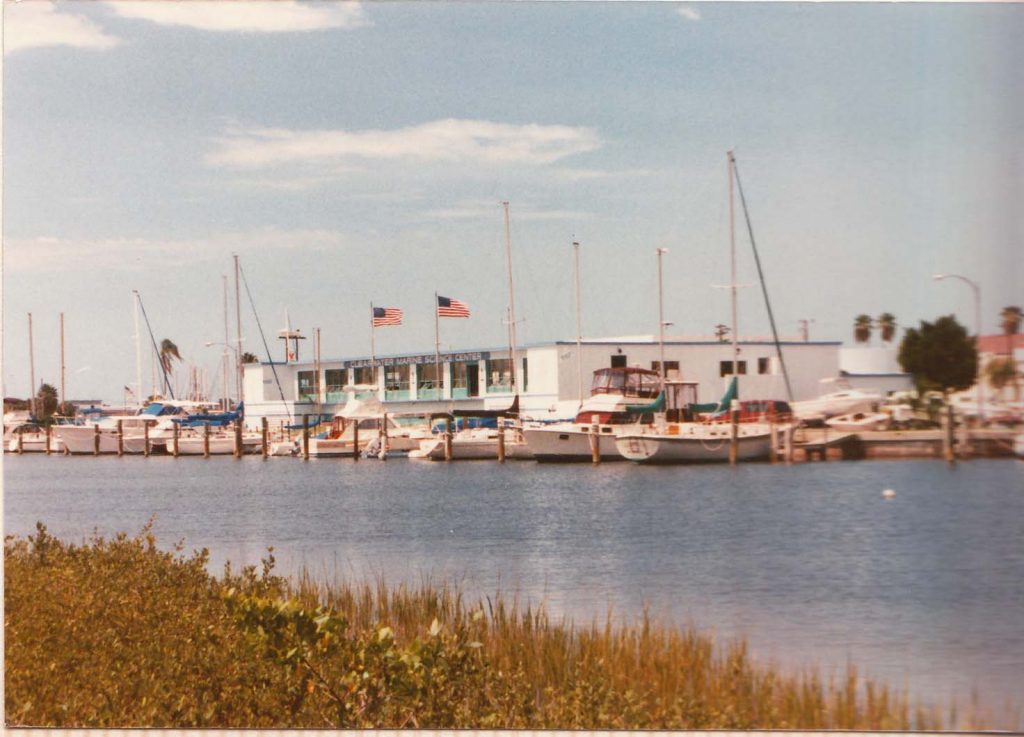 After opening with a fish exhibit to now offering over 15 animal habitat and guest experience areas, CMA continues to grow. While we still utilize the water treatment plant donated to us in 1978, we have expanded our facility to provide care for more rescued animals in need. Your support throughout the years has made this expansion possible and allows us to continue our mission; to preserve our environment while inspiring the human spirit through leadership in the rescue, rehabilitation, and release of marine life; environmental education; research; and conservation.
Sunset Sam, the first dolphin to survive a stranding in Florida, became our first well-known rescued resident bottlenose dolphin in 1984. While assisting in rescues and rehabilitation of marine life and providing a forever home for those who need more care, our walls have housed many inspiring stores. We had no idea that one incredible dolphin's rescue story would impact the world 20 years later.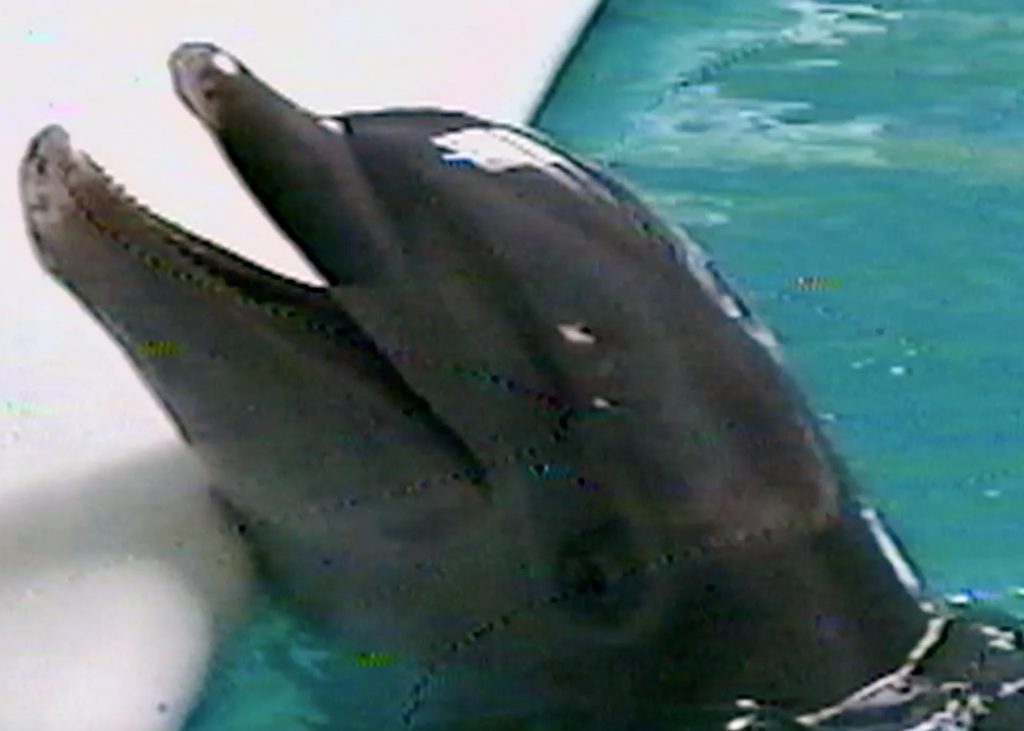 Winter became a resident of CMA in 2006 and forever changed the impact we have on marine conservation. This year also reflected the first time Winter's story inspired children and wounded soldiers, in essence, inspiring humanity. Her first prosthetic tail consultation occurred the following year, which inspired Winter's first book Winter's Tail: How One Little Dolphin Learned to Swim Again to be published in 2010.
Hope was rescued on December 11, 2010, and the rest is history. Dolphin Tale and Dolphin Tale 2 brought Winter and Hope's stories to the big screen and to people around the world. Their stories of resilience continue to inspire people worldwide and educate people on the importance of ocean and marine life conservation.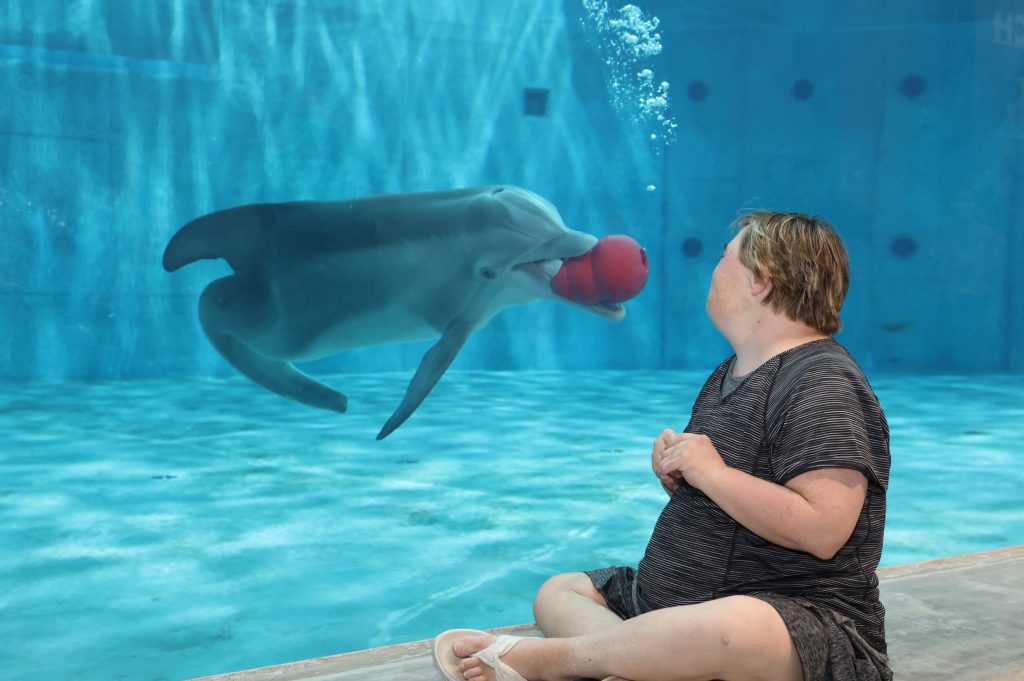 We lost a member of our family last year, but her story changed CMA and the world forever. We are the proud home to a variety of rescued marine animals needing 24/7 care, contribute to crucial manatee and North Atlantic right whale research, and help conserve our local sea turtle populations through nest monitoring every year. We cannot wait to see what we accomplish in the next 50 years, and we thank you for being a part of our history.
Celebrating 50 Years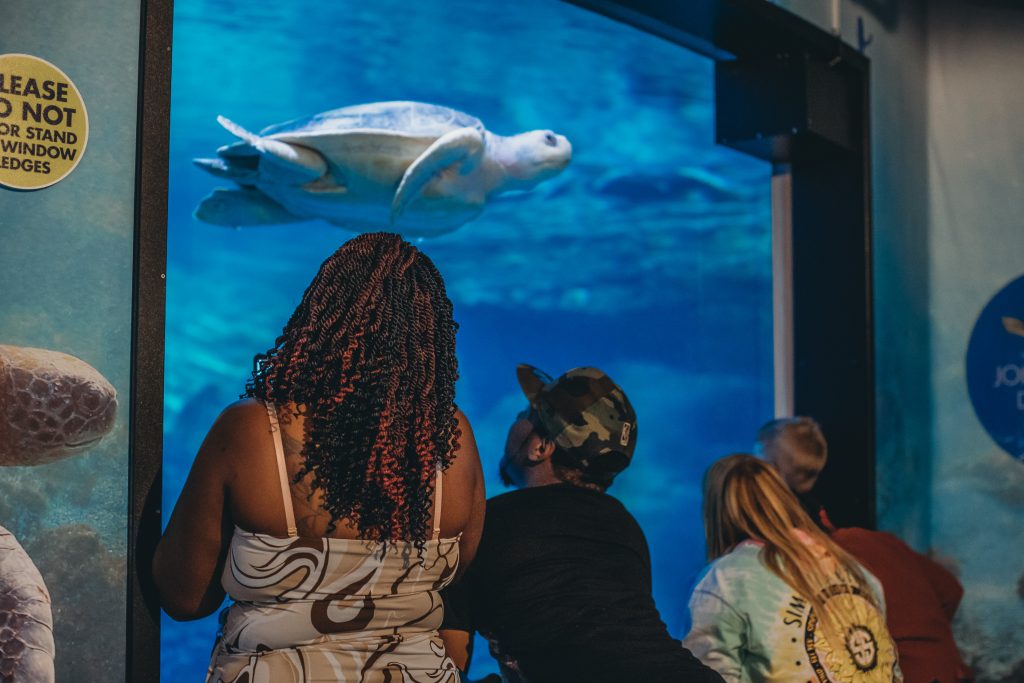 Admission Specials
Clearwater Marine Aquarium is celebrating 50 years of dedication to marine life in 2022! We would like to thank the community for supporting our mission over the decades and invite all to join our celebration this year. Each month of 2022, we are offering additional admission specials!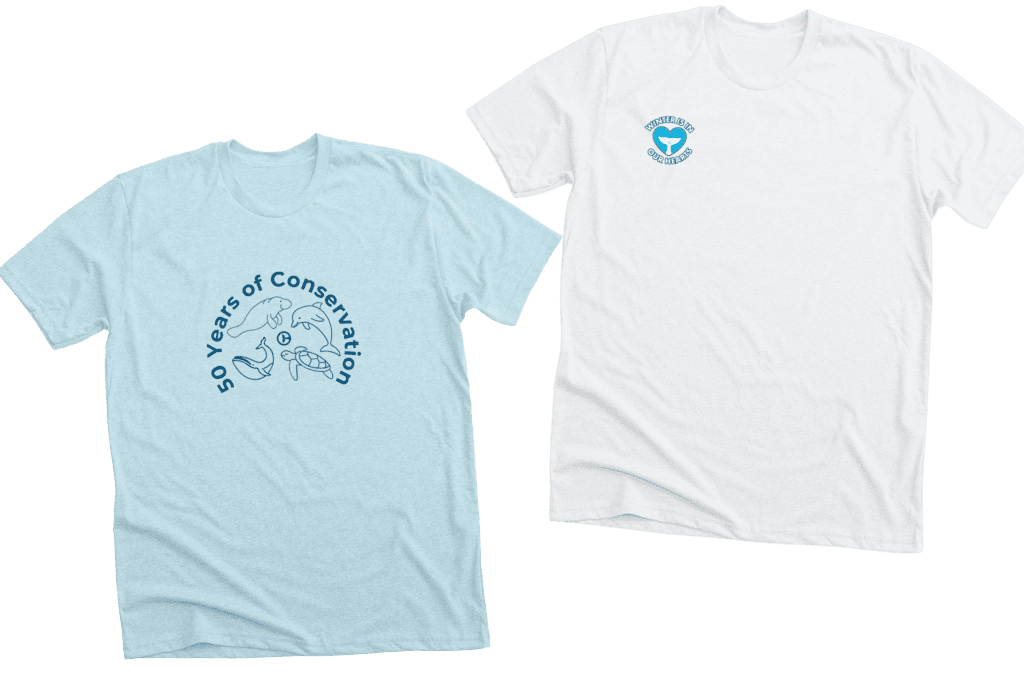 Show Your Support
Show off your love for Clearwater Marine Aquarium or Winter the Dolphin by purchasing a 50th Anniversary shirt!
Share Your Memories!
Whether you visited or volunteered years ago, we would love to hear about any memories you have with CMA. Please send any stories or photos from the past or any vintage CMA souvenirs you might want to share with us at teamcma@cmaquarium.org.
Our Future & Helping Manatees
We are currently seeking funds for our new manatee rehabilitation center at Fred Howard Park and continued manatee rescue and conservation efforts in response to the recent red tide crisis in Tampa Bay and an ongoing Unusual Mortality Event on Florida's east coast. Manatees are in critical need and we need your support to help them.