CMA is one of only two facilities with expertise in caring for the Steno bredanensis species in North America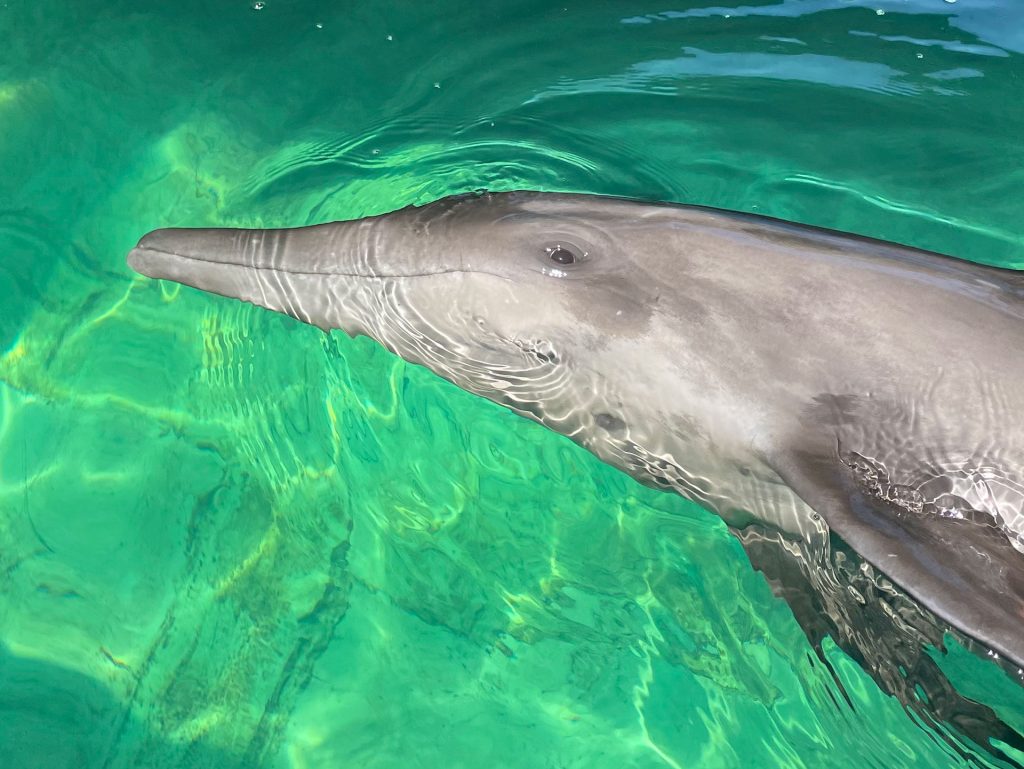 CLEARWATER, Fla. (April 6, 2023) – Clearwater Marine Aquarium (CMA) will welcome its newest rescued resident later this year, a rough-toothed dolphin. The organization has both internal and external experts who possess extensive knowledge regarding this particular species. The aquarium is one of only two facilities with expertise in caring for rough-toothed dolphins in North America.
On Feb. 10, CMA received a report and responded to a young, female rough-toothed dolphin stranded off Longboat Key. MOTE Marine Laboratory & Aquarium assessed the animal's health and transported the animal to CMA for rehabilitation at its Fred Howard Park location. There were reports of beachgoers attempting to push the dolphin back to the water before trained professionals arrived on the scene. When the dolphin arrived at Clearwater Marine Aquarium's Fred Howard Park facility, she had a mild infection that was treated by CMA veterinarians. Stranding on a beach may cause mild stress to internal organs due to the weight of the animal out of water. Thanks to the supportive care and attention from CMA's dedicated animal care and veterinary team, this dolphin is now swimming on her own and eating well.
"She has made significant progress in her rehabilitation since she first arrived," said stranding coordinator Abby Stone. "Through specialized care and expertise with this species, we have seen firsthand how a stranded dolphin can recover and flourish at our rehab facility. It's truly remarkable to witness her resilience as she regains her strength and health."
The rough-toothed dolphin underwent a hearing test on March 9 to determine her ability to survive in the wild. Experts from the National Marine Mammal Foundation (NMMF) and the National Marine Fisheries Service (NMFS) conducted the test and found that the dolphin has severe hearing loss, meaning that she cannot echolocate. Echolocation is essential for finding food and avoiding predators. Due to this hearing deficit, NMFS deemed this dolphin non-releasable and identified CMA as her final placement location because of their expertise with the species and the companionship of another rough-toothed dolphin.
Rough-toothed dolphins are usually found in tight-knit groups of 10 to 20 individuals but have been reported in groups of up to 100 individuals. They often associate with other cetacean species, including short-finned pilot whales, bottlenose dolphins, pantropical spotted dolphins and spinner dolphins. Companionship is crucial for their overall development and well-being, especially for young dolphins. Without social interaction, they may experience stress and abnormal behaviors, which can impact their health and survival.
"Given that socialization plays a crucial role in promoting optimal social development and reducing stress, she would be an ideal partner for our other rough-toothed dolphin, Rudy," said Kelly Martin, director of animal care. "Suitable companions provide the necessary socialization and stimulation for optimal physical and mental health."
Known for its dedication to the care and rehabilitation of marine animals, CMA routinely partners with outside experts. The Aquarium is currently collaborating with faculty and students at the Frick Animal Behavior Laboratory at Eckerd College. The goal of this research is to assess individual differences in rough-toothed dolphins through the use of behavioral coding, and create behavioral profiles for all animals. The results can be applied in a variety of contexts such as during animal introductions, changes in their habitat and more. This is beneficial for species rehabilitation and welfare prior to release.
"We're proud to be leaders in marine mammal care and dolphin rehabilitation," said CEO Joe Handy. "Our partnerships with outside experts allow us to conduct cutting-edge research and contribute to the broader scientific community's knowledge of marine mammal behavior and welfare," said Handy. "Our dedicated team works tirelessly to understand and care for dolphins. CMA is ready and able to continue caring for this vulnerable species."
If the public sees a marine mammal in distress, it's important to remember not to intervene, and call trained responders at (877) WHALE-HELP. The public should remain at a safe distance, and if conditions allow, take photos to share with biologists once they arrive on scene.
Activities conducted under a Stranding Agreement between CMA and the NMFS Southeast Region under the authority of Section 112c of the Marine Mammal Protection Act.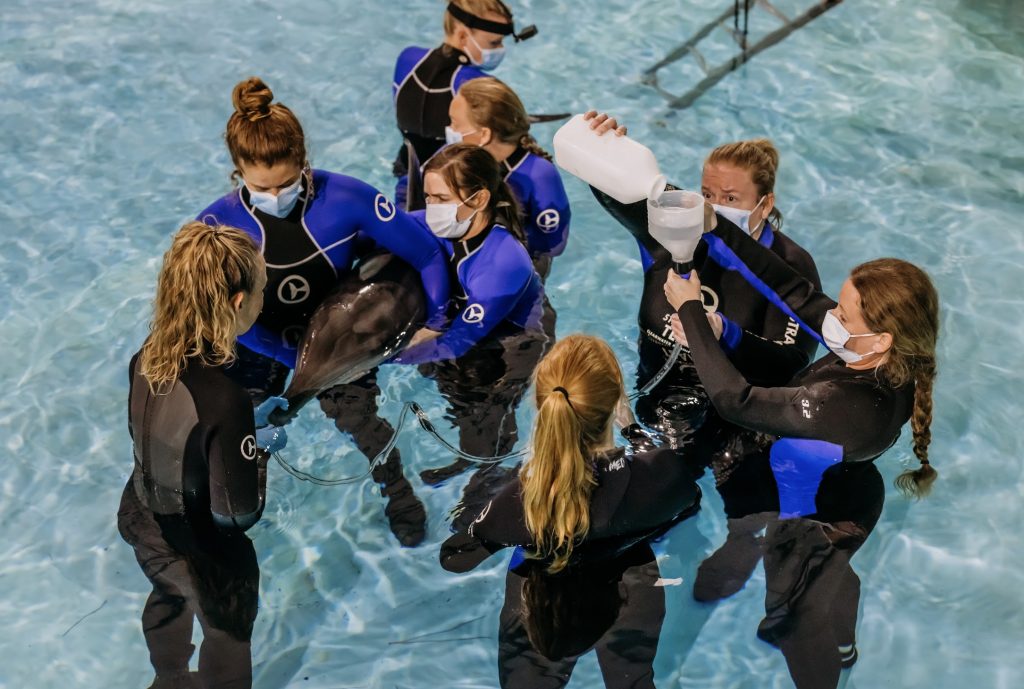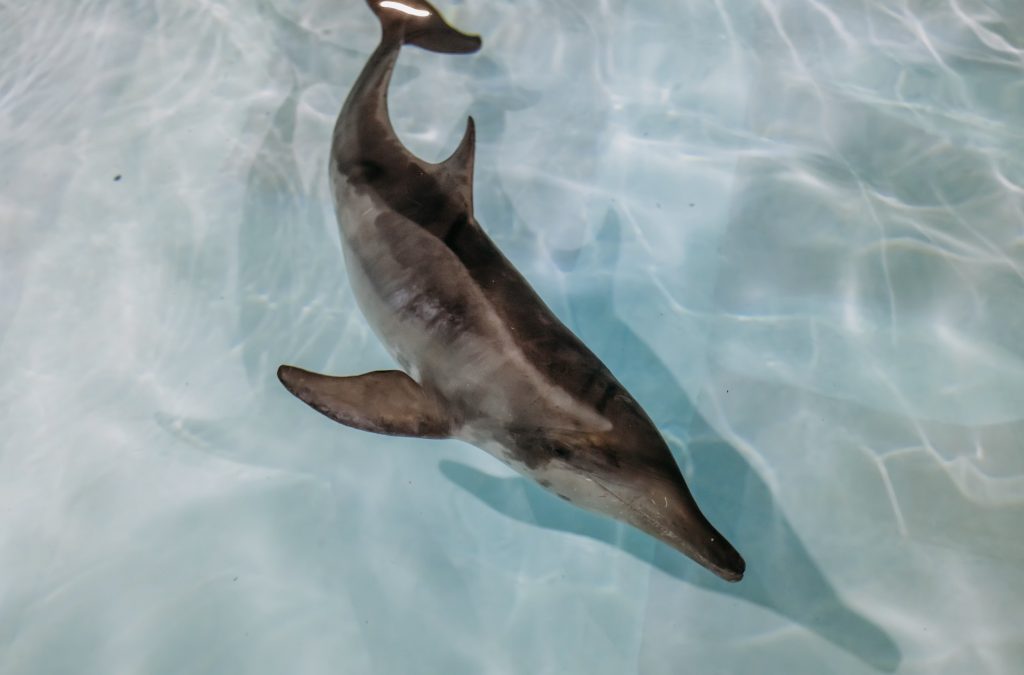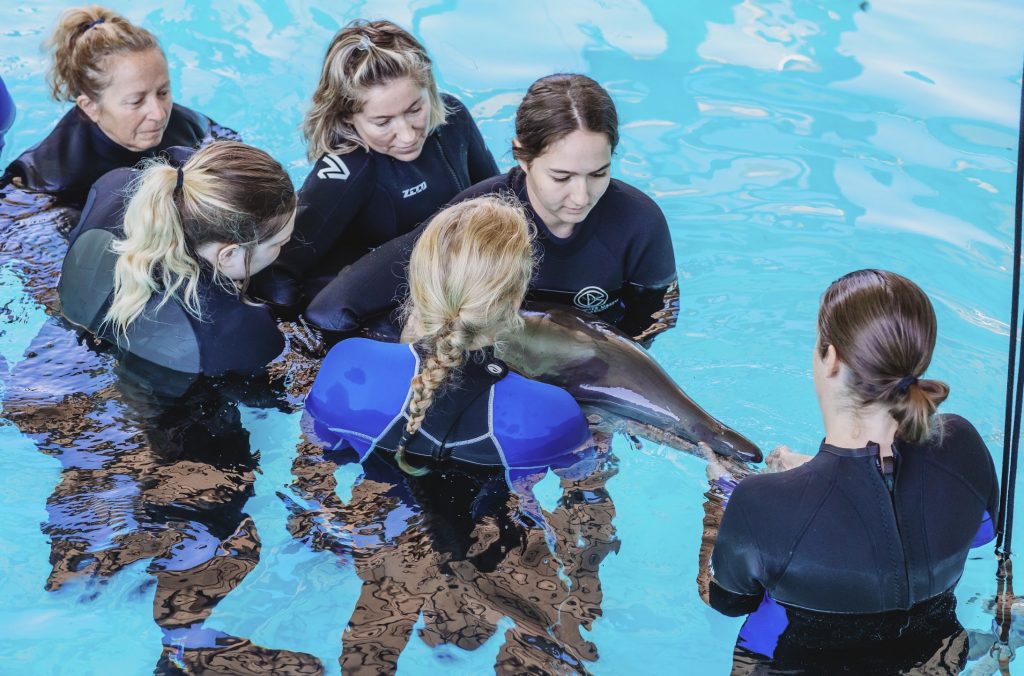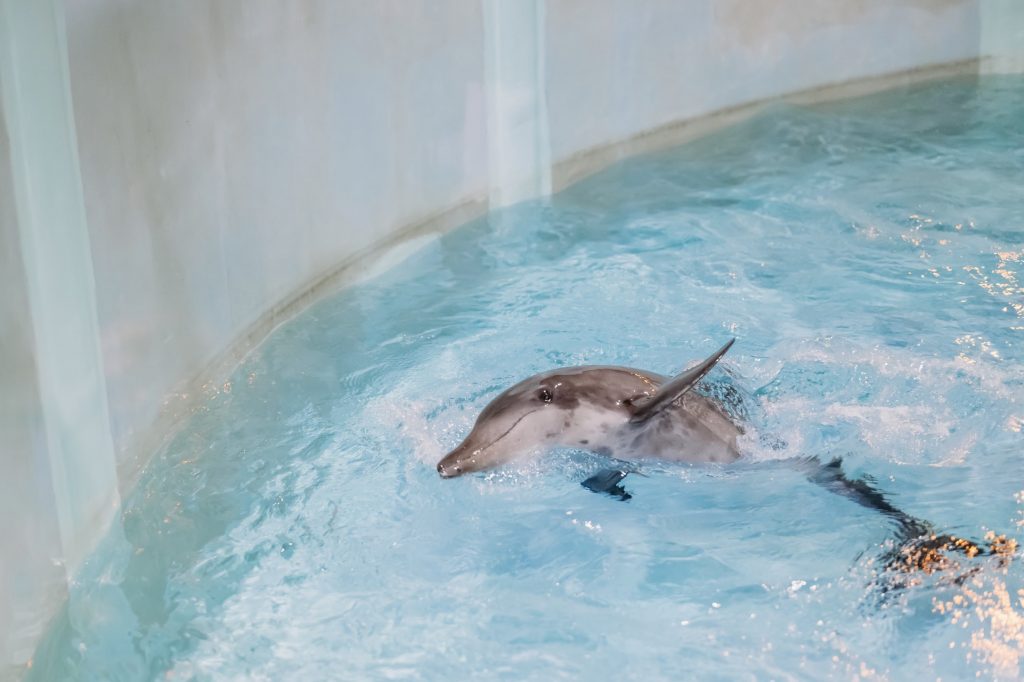 MEDIA CONTACT Marsha Strickhouser, (727) 242-0770, Clearwater Marine Aquarium, mstrickhouser@cmaquarium.org.
###
About Clearwater Marine Aquarium

Clearwater Marine Aquarium (CMA) is a 501(c)(3) nonprofit working marine rescue center dedicated to inspiring the human spirit through leadership in education, research, rescue, rehabilitation and release. With a mission to preserve the environment and its marine life, CMA is home to rescued dolphins, sea turtles, river otters, stingrays, a nurse shark and more. Through Clearwater Marine Aquarium Research Institute, CMA conducts important global research focused on protecting manatees, North Atlantic right whales and sea turtles. Major motion picture Dolphin Tale (2011) and its sequel Dolphin Tale 2 (2014) features the true stories of rescued resident dolphins Winter and Hope, inspiring millions around the world. The mission and potential to change people's lives differentiates Clearwater Marine Aquarium from any other aquarium in the world.
© 2023 Clearwater Marine Aquarium | 249 Windward Passage, Clearwater, FL 33767 | 727-445-1139 | 727-441-1790 | mission.cmaquarium.org | cmaquarium.org

We believe in preserving our environment while inspiring the human spirit through leadership in the rescue, rehabilitation, and release of marine life; environmental education; research; and conservation.
A Florida non-profit 501(c)(3) organization