Nathan and Austin Bring Cheer to Children
Two actors from the Dolphin Tale movies recently surprised children at Johns Hopkins All Children's Hospital with a visit on July 24, 2017.
Nathan Gamble, who played Sawyer Nelson, and Austin Highsmith, who played Phoebe, Winter's care provider, delivered signed Winter the dolphin toys to young fans who were unable to visit Clearwater Marine Aquarium.
The children's hospital, located in St. Petersburg, Florida, often hosts the Dolphin Tale actors for special visits when they are in town.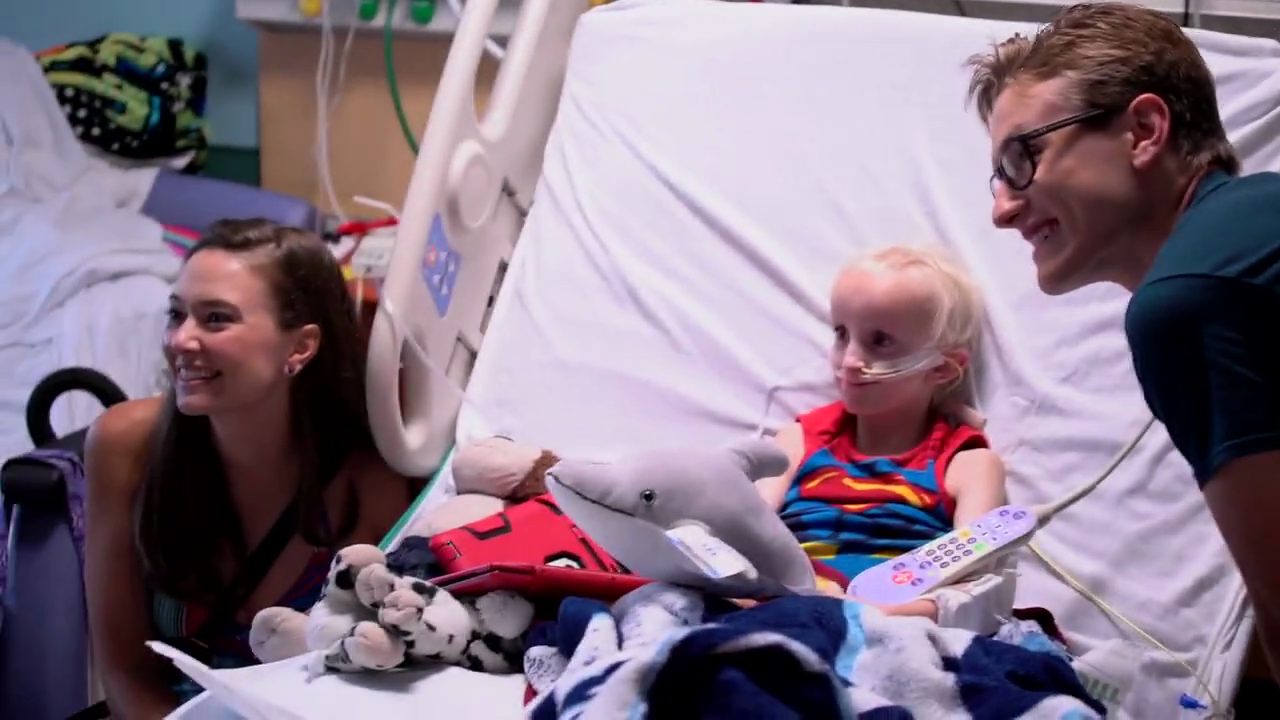 A Special Moment for Austin
For Austin Highsmith, the hospital visits hold a special place in her heart for personal reasons. She spent a lot of time in the hospital growing up when she was diagnosed with periorbital cellulitis, an infection around the eye tissue that commonly affects children. It can cause severe swelling and even blindness in some cases.
"Having a reason to smile was really important for my time in the hospital," Austin explained. "So it's a special moment when we get to come here and do that for the kids."
During her visit, Austin saw a little girl with the same symptoms on her face as she had as a child. She instantly knew what it was and identified with her.
"I'd never met anybody that had the same condition that I did," said Austin. "And her parents were really encouraged, too, because they thought that she was going to be deformed. And they were like, 'look, she's fine now.' So, it was a chance to give back in a very personal way."
Winter's Inspiring Message
Nathan Gamble values sharing Winter the dolphin's story of overcoming her tail loss with the kids in the hospital facing sickness and other difficulties.
"It's always our top priority to visit Johns Hopkins All Children's Hospital when we're here," said Nathan. "We want to spread the message, 'If Winter Can, I Can.'"
Clearwater Marine Aquarium aims to inspire the human spirit through its mission of rescue, rehabilitation and release.