Emotional Reunion for Fisherman Who Rescued Winter the Dolphin
He saved Winter 14 years ago. Unknowingly, the story inspired his great niece to fight her own battle.
Three years ago, Grace Savage's dreams came true when she got to meet Winter the Dolphin during a trip of her lifetime thanks to the Make-a-Wish Foundation. Back then, she did not know that her great uncle, Jim Savage, was the fisherman who found the dolphin (in Mosquito Lagoon, Florida) who inspires her to keep fighting. In fact, Grace learned that her Great Uncle Jim helped rescue Winter while reading the book "Winter's Tail: One Little Dolphin Learned to Swim Again," a true-life story of Winter's rescue and rehab. She had seen him depicted in Dolphin Tale, but incredibly, never knew it was him.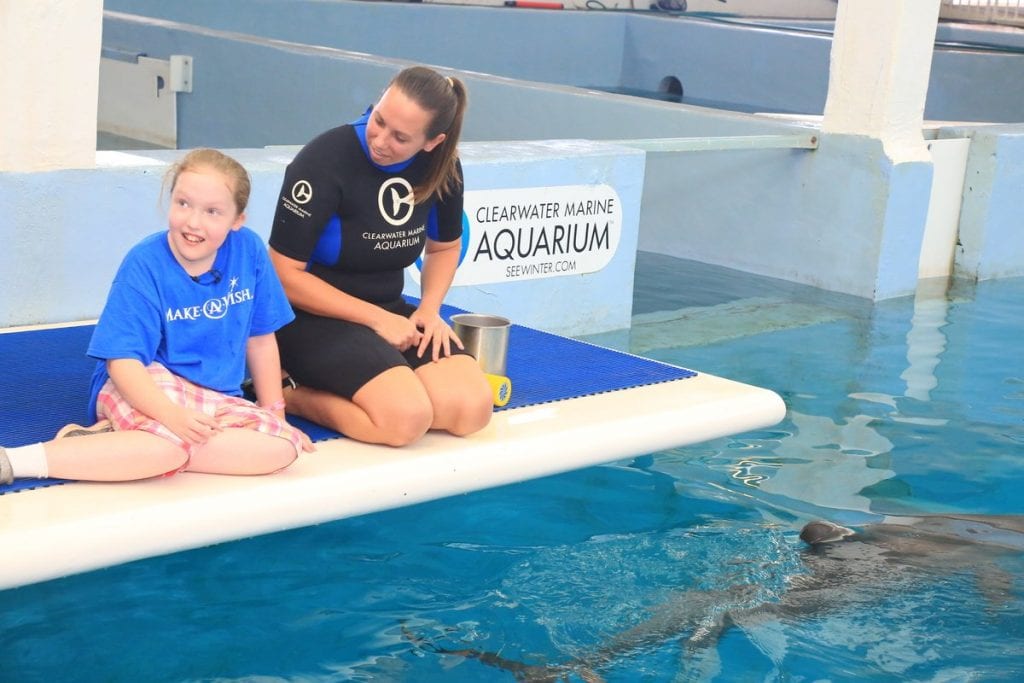 Reunited to Celebrate Winter's 14th Rescue Anniversary
Jim Savage has enjoyed seeing the rescued dolphin inspire tens of thousands of children battling adversity, but he didn't know a member of his own family was receiving that same inspiration from the dolphin he helped save. On December 10, 2019, Grace and Jim Savage met again at Clearwater Marine Aquarium to celebrate Winter's 14th Rescue Anniversary and Grace's improving strength in facing her health battles.
Also called DiGeorge or velocardiofacial syndrome, Grace has 22.q11.2 deletion syndrome, which is a chromosomal disorder that results in poor development of several body systems. This condition can cause heart defects, poor immune system function, a cleft palate, and low levels of calcium in the blood. Throughout her short life, Grace has relied on Winter's story of perseverance to get through her difficult times.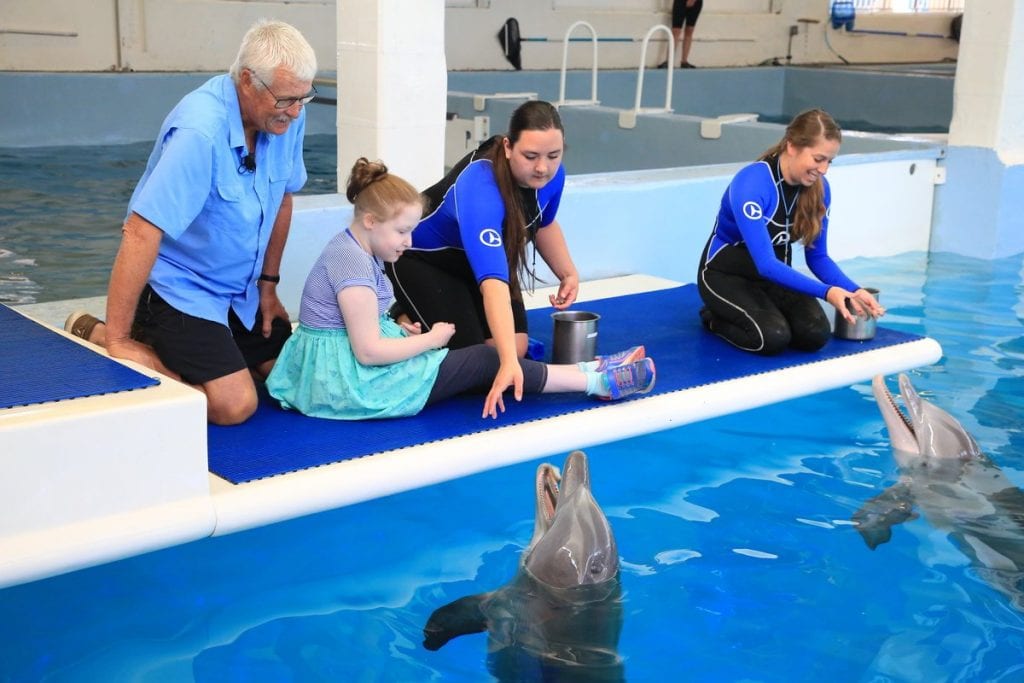 Winter's Story Inspires Millions
Winter was just two months old when Jim Savage found her stranded & entangled in a crab trap line near Cape Canaveral, Florida on Dec. 10, 2005. Despite overwhelming odds, Winter's energy and ability to adapt to life without a tail surpassed expectations.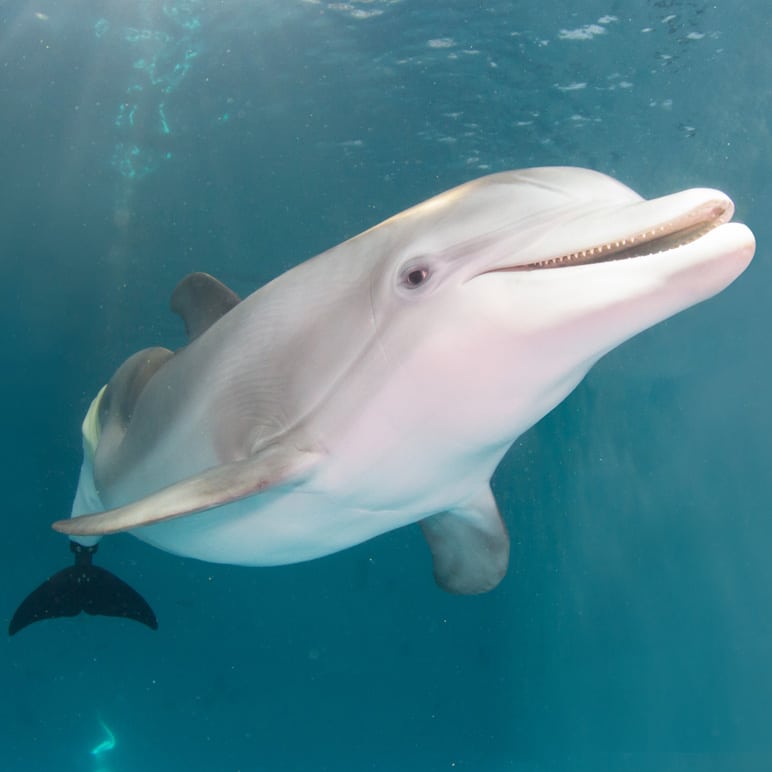 Millions of people all over the world continue to be inspired by Winter's story of overcoming adversity. She has inspired CMA's work with several groups and organizations that serve individuals who are tackling their own challenges.
---
Your support of CMA's mission of rescue, rehab and release gives more marine animals, like Winter, a second chance at life.