Seahorse found with line wrapped around its neck, being rehabilitated at Clearwater Marine Aquarium
Clearwater Marine Aquarium rescued and is rehabilitating our smallest rescue yet: Frito, the tiny seahorse. Frito, a female lined seahorse, was rescued Sunday, June 10 off Redington Shores, FL by local resident Dawn McCartney and her two daughters.
Dawn, a Tampa Bay resident, says they were snorkeling when they found a rope tangled among marine debris, connected to the bottom of the seafloor. Dawn brought the rope above the water and noticed a small tail among the trash. The tiny seahorse was tangled in the mess, with fishing line wrapped around its neck several times. She carefully untangled the seahorse and placed her in a water bottle she filled with ocean water.
Dawn has been coming to Clearwater Marine Aquarium for years and immediately knew who to call to assist. The CMA rescue team picked up the seahorse and brought her back where she is being rehabilitated for a hopeful release.
"We feel so honored to have played a part in the rescue of tiny Frito," says Dawn. "I have lived in Florida for 28 years and this is the first time I've had the opportunity to help in a rescue."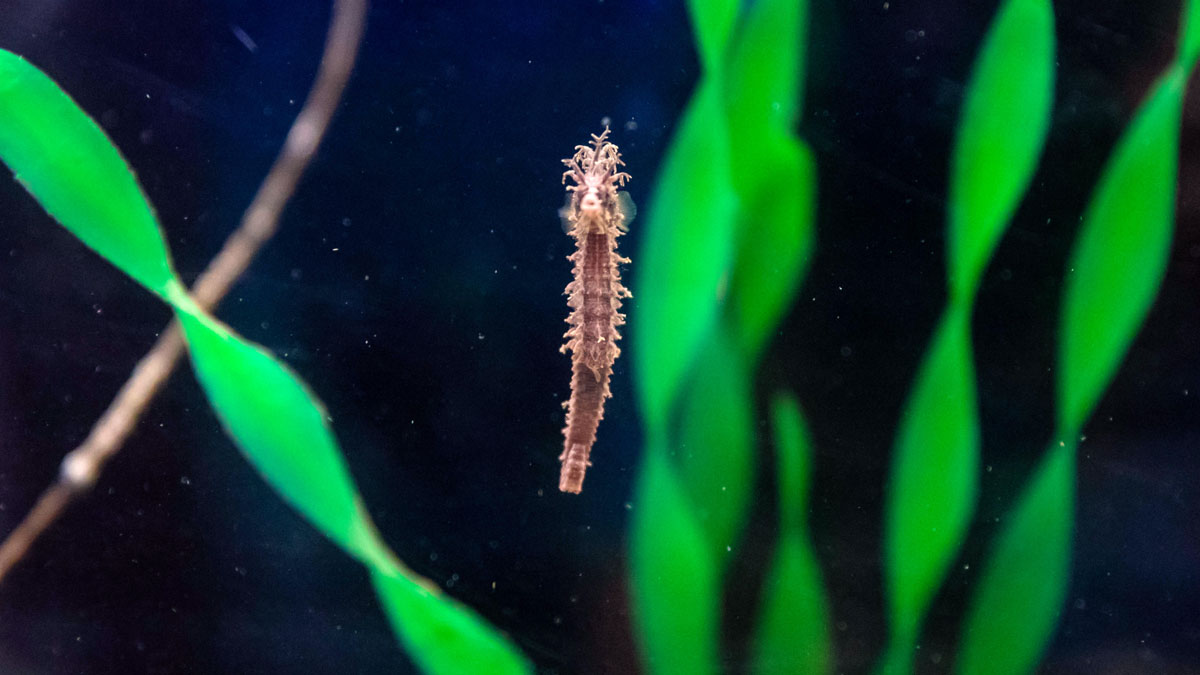 A History of Seahorse Rescues
It has been one year since the famous rescue, rehab and release of Cheeto the lucky seahorse, watched by millions around the world. Cheeto was followed by the rescue, rehab and release of Funyun the seahorse, who was treated for a buoyancy issue. Frito, the most recent rescued seahorse, has a rescue story similar to many rescued animals at CMA of being affected by fishing line entanglement. Monofilament fishing line floating in the ocean threatens many different species of marine life including sea turtles, dolphins, stingrays, birds, and even seahorses. Cleaning up monofilament fishing line and disposing of it when back at the dock is a great way to decrease the chances of animal entanglement.
"Our mission of rescue, rehabilitation and release applies to all marine life, big and small," says David Yates, CEO of Clearwater Marine Aquarium. "The level of care our team is giving to tiny Frito is inspiring."
CMA staff is providing Frito with a high level of care during her rehabilitation. Frito is being monitored and will be released as soon as she is ready.
---
UPDATE: Frito was successfully released back into the wild on June 14, 2018.