Eggo
Juvenile, Green
(Chelonia mydas)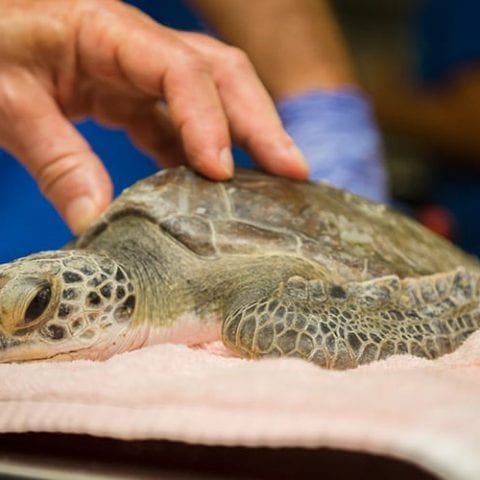 Release Date

June 5, 2017
Eggo is a juvenile green sea turtle that was found washed ashore in Hanna Park (North of Jacksonville, Florida) on March 24, 2017. The turtle was brought to the Sea Turtle Hospital at the Whitney Laboratory for Marine Bioscience for triage, but was transferred to Clearwater Marine Aquarium on March 26, 2017, due to an overcrowding of turtles at the Whitney Lab facility. After an initial triage Eggo received vitamins, antibiotics, and fluids. It did not take Eggo long to start swimming in deep water, eating all the food offered and to make a full recovery.
Due to the release location north of Jacksonville, Eggo was transported midway and transferred to FWC to be released back home.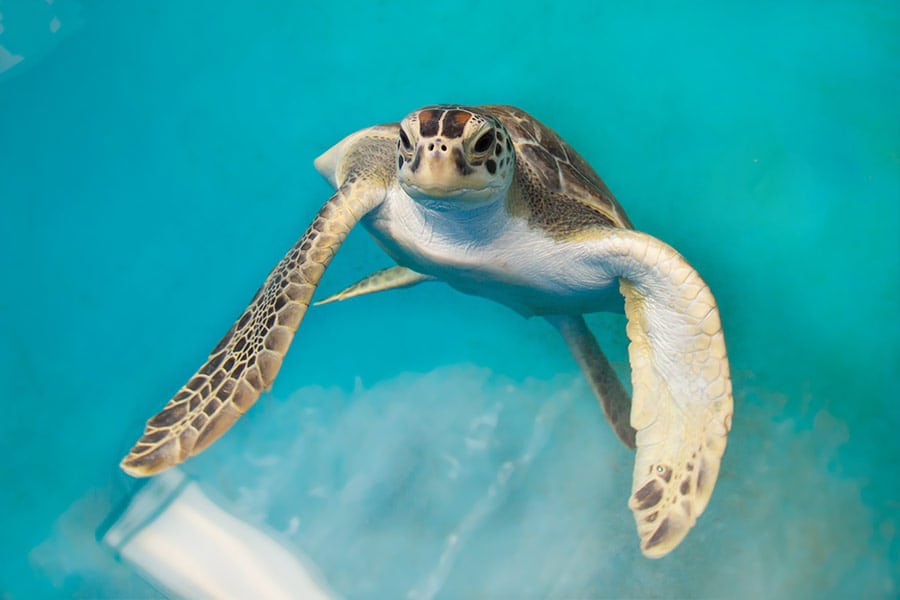 Good luck in the big blue, Eggo!