Gryffindor
Juvenile, Green
(Chelonia mydas)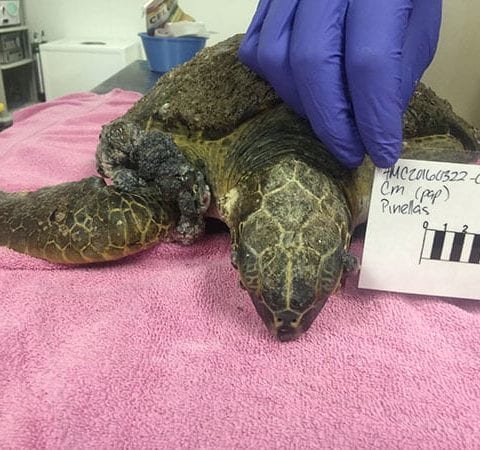 Release Date

July 6, 2017
Gryffindor, a juvenile green sea turtle, was found on February 22, 2016, under the John's Pass Bridge in Madeira Beach, Florida. Rescued by our stranding team, Gryffindor was brought into Clearwater Marine Aquarium's rehab hospital for assessment. In addition to large epibiota (barnacles and algae) on the plastron (underside of the shell), Gryffindor had significant fibropapilloma (pap) tumors on his eye, front and back flippers, neck and plastron.
Fibropapillomatosis is a sea turtle-specific virus that causes tumors to grow on the soft tissue of the body. The virus is similar to herpes in humans and is contagious among sea turtles, but unfortunately the cause and form of transmission between sea turtles is unknown. Fortunately, external pap tumors are removable by CO2 laser, once the sea turtle's health is stable.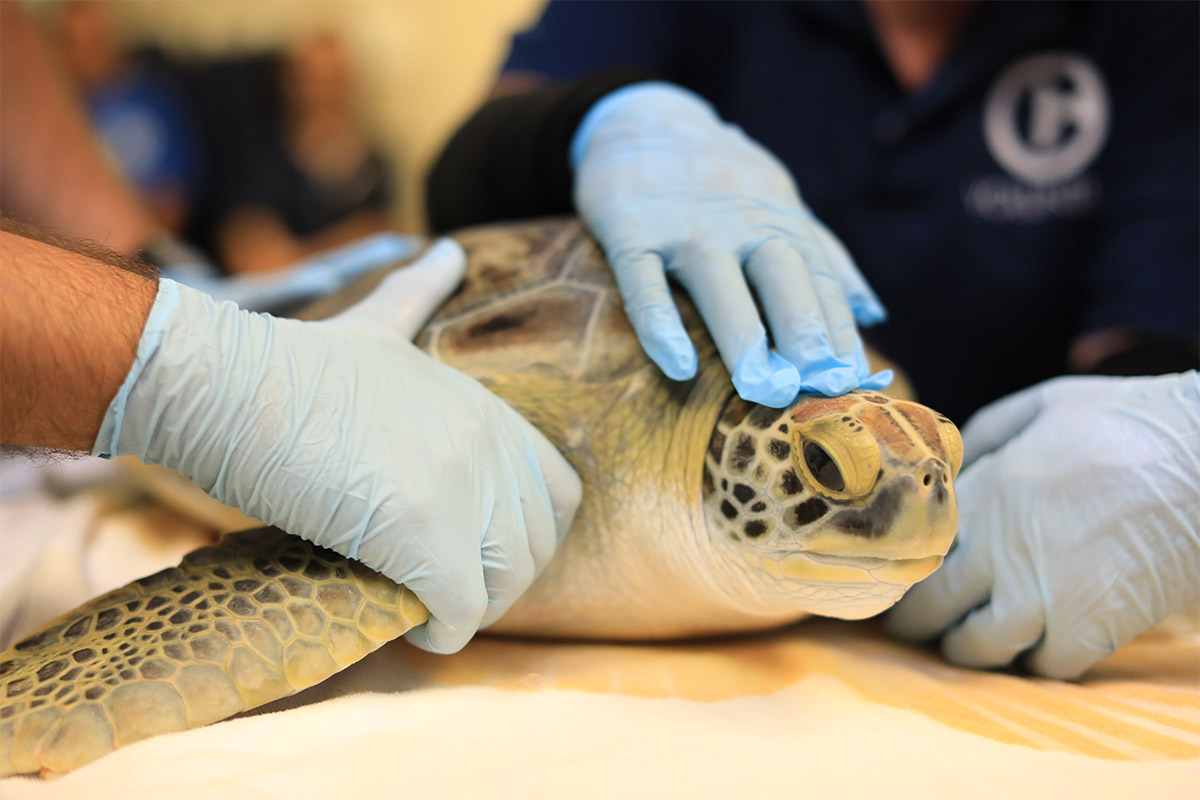 Pap Removal Surgery and Rehab
Gryffindor underwent his first pap removal surgery on April 14, 2016, with his third and last pap removal surgery more than a year later on April 25, 2017. Early on during his rehabilitation, Gryffindor developed a sudden respiratory infection that severely affected his breathing. Gryffindor was closely monitored for tumor re-growth and given routine nebulizer treatments to improve his respiratory functioning. Within the past few months, Gryffindor's respiratory condition has significantly improved and has showed no sign of fibropapilloma tumor re-growth. Gryffindor has shown to be an active turtle, constantly seen swimming around his pool.
Cleared for Release!
After a very long rehab journey, Gryffindor has finally been cleared for release by our veterinary staff and Florida's Fish and Wildlife Conservation Commission (FWC). Although he felt like part of the Clearwater Marine Aquarium family, we are so happy to see Gryffindor return home to the ocean!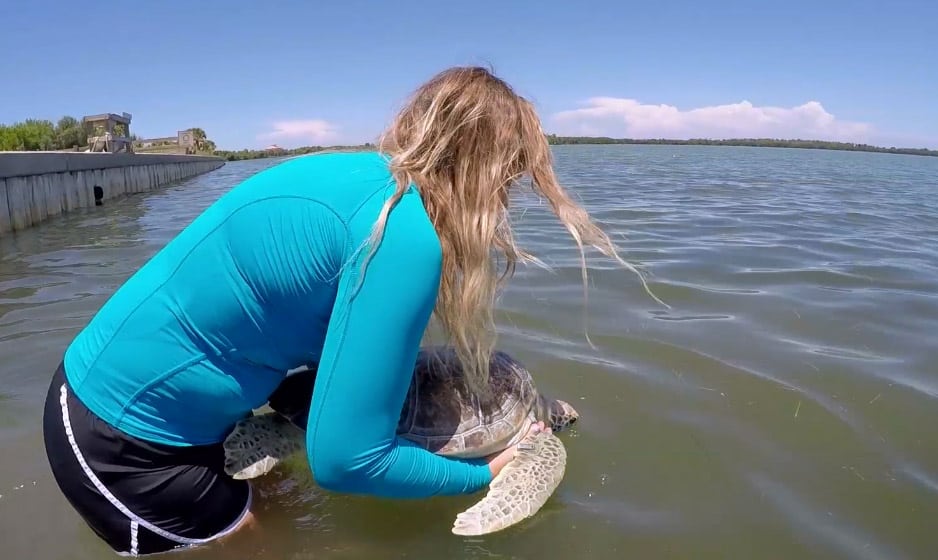 ---
All marine turtle footage taken in Florida was obtained with the approval of the U.S. Fish and Wildlife Service and the Florida Fish and Wildlife Conservation Commission (FWC) under conditions not harmful to marine turtles. Footage was acquired while conducting authorized conservation activities pursuant to FWC MTP-17-172.