Quaker
Juvenile, Green
(Chelonia mydas)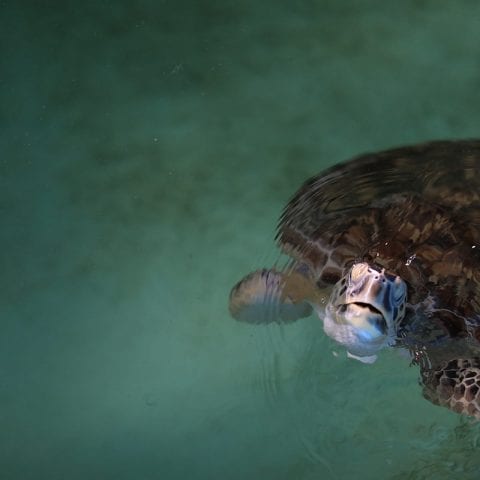 Release Date

July 18, 2017
Quaker arrived at Clearwater Marine Aquarium on May 12, 2017, after being found floating at Homosassa Bay, Florida. She arrived with a severe injury to her right front flipper, due to a fishing line entanglement, which fortunately was treated without any major complication. She had an overall good body condition and was a very active turtle, but presented a small tumor growing at the base of her rear flippers.
Treating Sea Turtle Tumors
This disease, known as fibropapillomatosis, is caused by a herpes virus that promotes the growth of cauliflower-like tumors on the soft tissue of the sea turtle's body. It is most common amongst green sea turtles, although it has been reported in other species. Luckily, as long as those tumors are only external they can be surgically removed by using a CO2 laser. On June 6, our veterinary staff successfully removed them and Quaker rapidly recovered from surgery.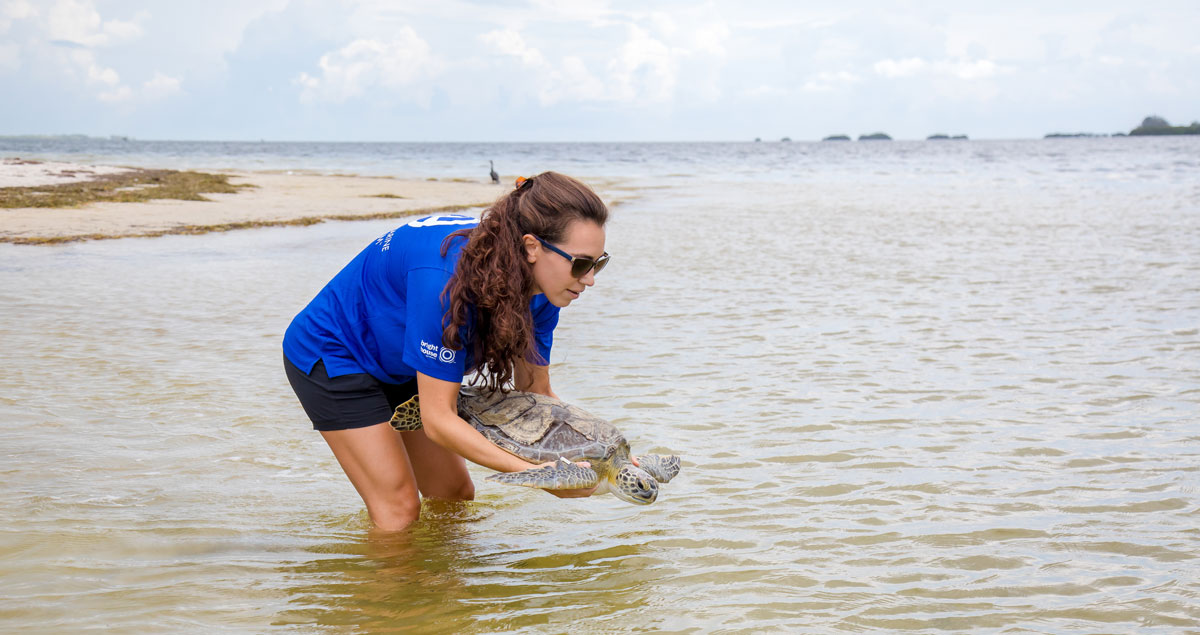 Cleared for Release
After being in our hospital for only two months, Quaker has been cleared for release by our veterinary staff and Florida Fish and Wildlife Conservation Commission (FWC). She was released back into the wild at Fred Howard Park on Tuesday, July 18. We all wish the best to Quaker's new adventure into the big blue!
---
All marine turtle footage taken in Florida was obtained with the approval of the U.S. Fish and Wildlife Service and the Florida Fish and Wildlife Conservation Commission (FWC) under conditions not harmful to marine turtles. Footage was acquired while conducting authorized conservation activities pursuant to FWC MTP-17-172.