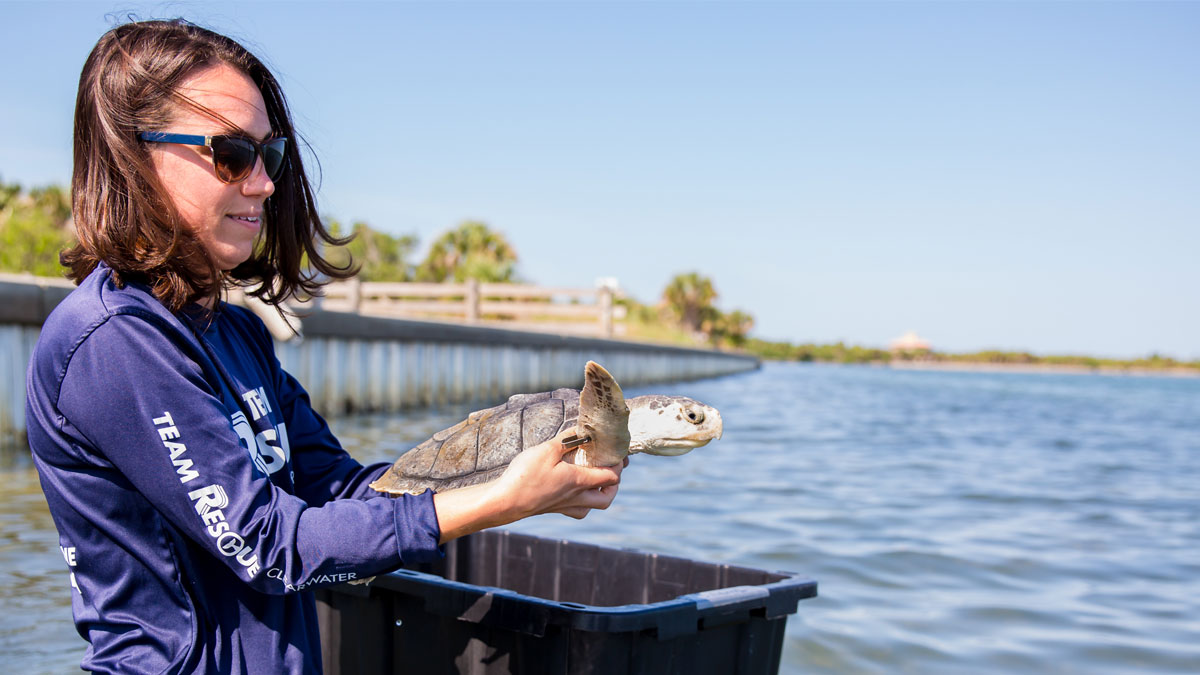 Juliana and Mike Cleared for Release
Two sea turtles returned to the Gulf of Mexico on Wed., May 9 after rehabilitation at Clearwater Marine Aquarium (CMA). The sea turtles, rescued by the CMA team, were impacted by various threats, including fishing hook and line ingestion and the fibropapilloma virus.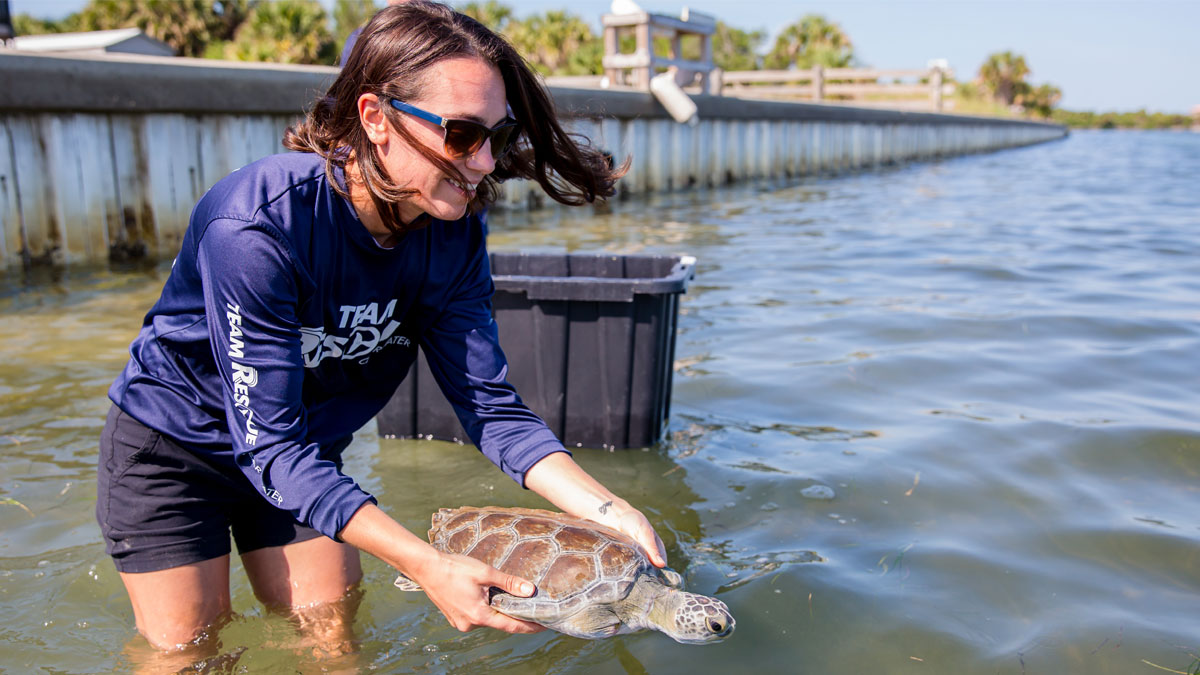 Mike, a juvenile green sea turtle, was rescued by the CMA rescue team in Jan. 2018, after found floating in the Clearwater Municipal Marina in Pinellas County. Mike, who is missing his right front flipper, had fibropapilloma tumors removed, including ones on his eyes. Although Mike is missing a flipper, the sea turtle will still be able to survive in the wild. The endangered sea turtle was named during the 'phonetic alphabet' naming theme.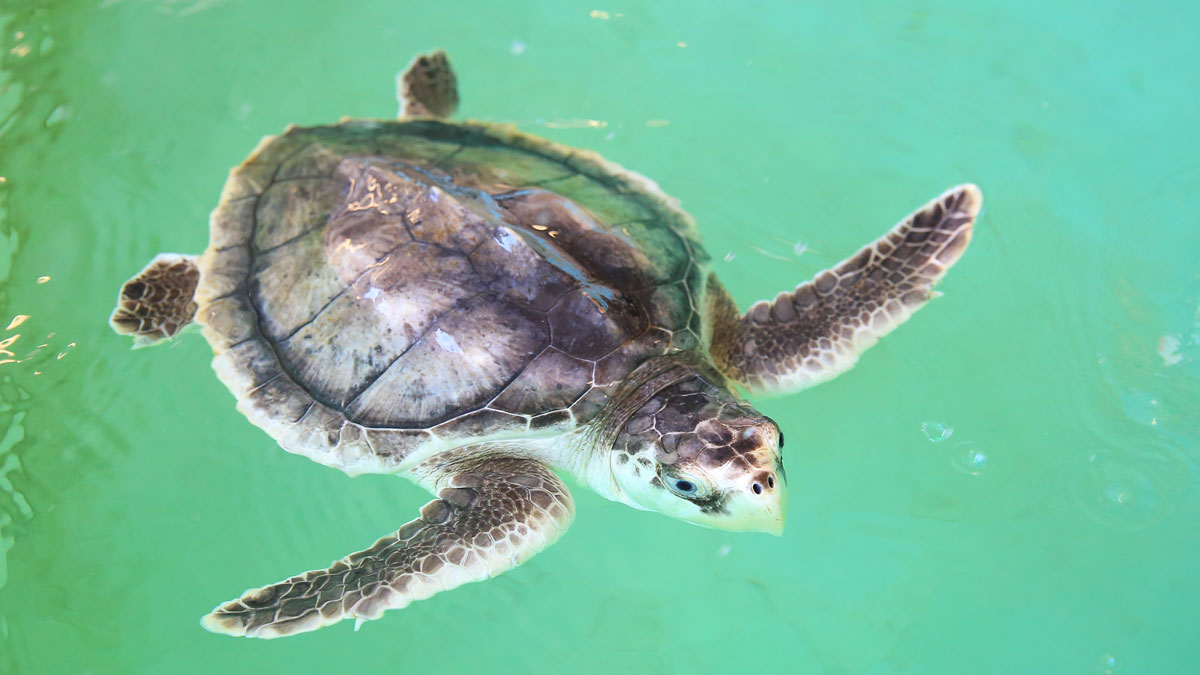 In March 2018, a Florida Fish and Wildlife Conservation Commission (FWC) officer responded to a call concerning a juvenile Kemp's ridley with about a foot of fishing line hanging from its mouth. The sea turtle, named Juliana, was brought to Clearwater Marine Aquarium and the vet team took radiographs to determine if there was a hook at the other end of the fishing line. There was a hook about six centimeters deep into Juliana's esophagus that was successfully removed. Juliana is a critically endangered sea turtle named after a Hungarian cheese during the 'cheese' naming theme.
Properly Dispose of Fishing Hooks and Line
Juliana's story is a good lesson to keep in mind to always properly dispose of fishing hooks and line. Check out this blog post with great tips on how to protect sea turtles from fishing gear.
---
All marine turtle footage taken in Florida was obtained with the approval of the U.S. Fish and Wildlife Service and the Florida Fish and Wildlife Conservation Commission (FWC) under conditions not harmful to marine turtles. Footage was acquired while conducting authorized conservation activities pursuant to FWC MTP-18-172.