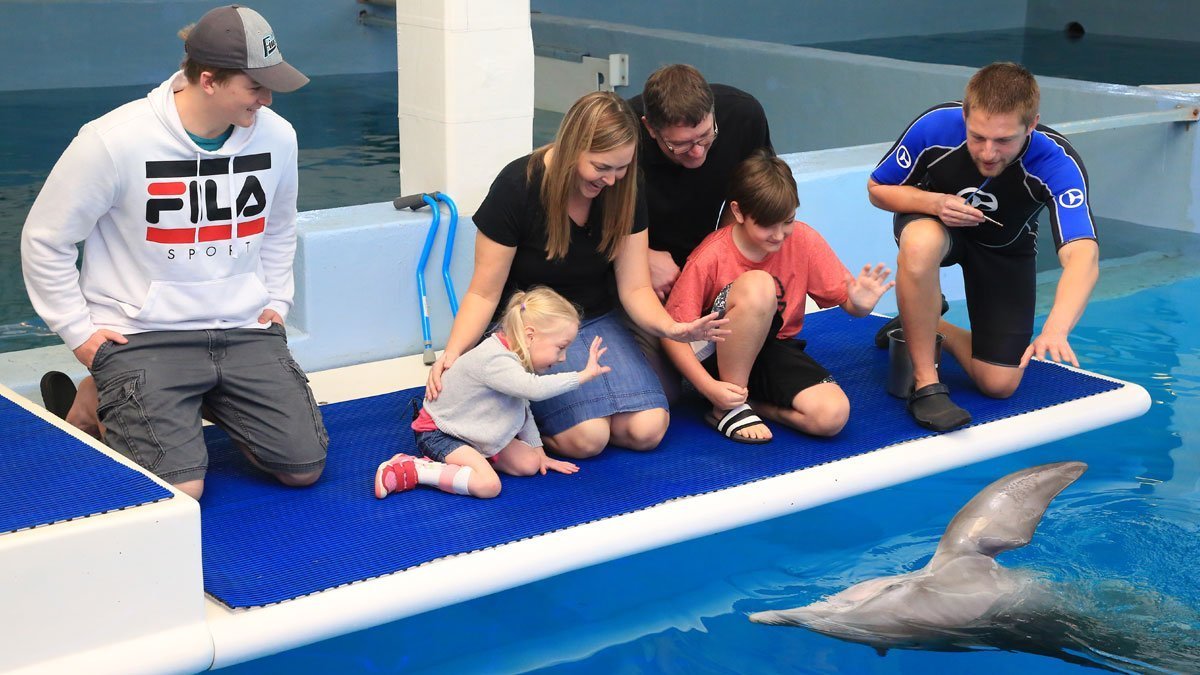 Young Winter the Dolphin Fan Wows the World with First Steps
You may recognize Maya Tisdale, or "Mighty Miss Maya," as she's better known, from the inspiring video of her first steps that went viral. 5-year-old Maya from Michigan has been defying the odds her whole life. Maya was born 4 months premature, weighing just under 2 pounds. She was just shy of 2 years old when she was diagnosed with spastic diplegia cerebral palsy.
Maya was unable to be fully mobile without the assistance of a walker, until a life-changing surgery and a lot of hard work. She recently underwent selective dorsal rhizotomy surgery to lessen the muscle spasms caused by her CP. Wowing her doctors and the world, Maya was able to walk on her own after only 7 weeks post-op.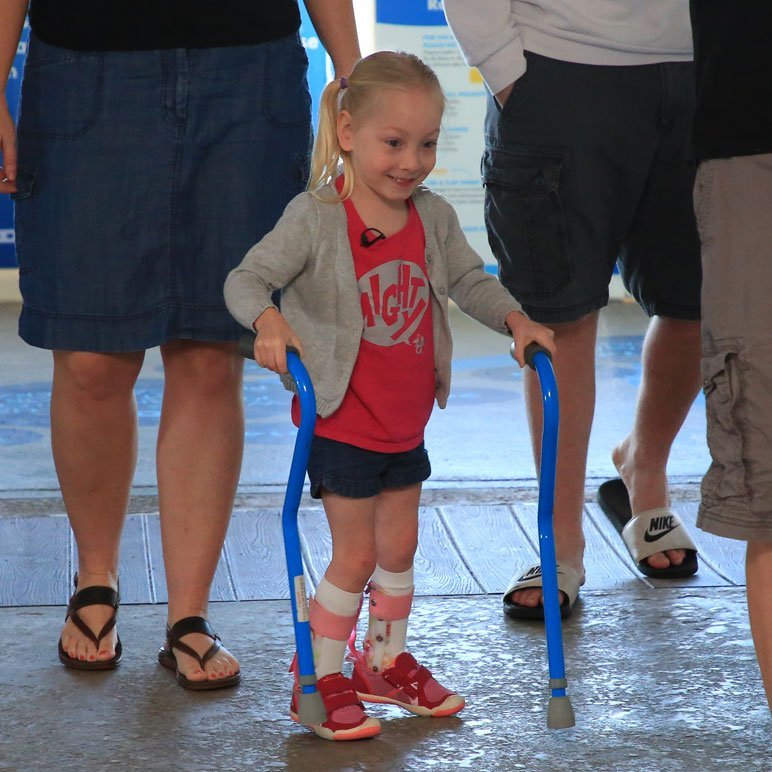 Inspired by Winter's Story to Keep Trying
To help Maya with her healing and recovery, she participates in physical therapy with a little inspiration from Winter the Dolphin.
"Her physical therapists let her watch Winter videos during therapy sessions to keep her motivated. She stood up from the floor all on her own for the very first time and walked over to turn on Winter videos. Winter has inspired her to keep trying," says her mother, Ann Tisdale.
Maya also does her best to spread her newfound inspiration that the one-of-a-kind dolphin has given her. "Pretty much every day when we run into somebody or we go to therapy she will say, 'Hey! Have you heard about Winter?' And proceed to tell her story," says Ann.
Mighty Miss Maya Meets Winter
Given the undeniable joy and strength that Maya has found through Winter the Dolphin, it was only a matter of time before she would get to meet her real-life hero. On New Year's Eve, 2018, Maya's dream became reality when her family surprised her with a trip to Clearwater Marine Aquarium. Needless to say, the encounter did not disappoint! Ann says, "It's just a very sweet moment, as a parent, to see that connection, so we're very, very happy to be here."
Like she has with so many others before Maya, Winter shows her that being unique can be a good thing and overcoming challenges is more than possible. Ann says, "Winter's just a little bit different and Maya makes that connection, saying she's 'just like me!'"