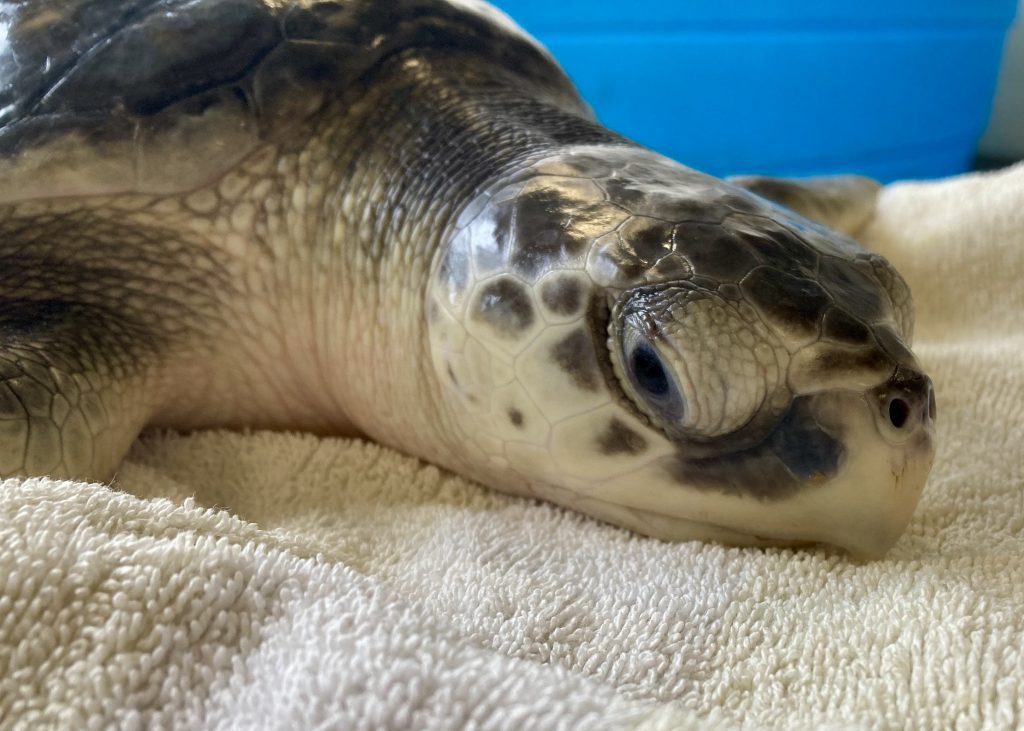 Alexis Rose
Juvenile, Kemp's ridley
(Lepidochelys kempii)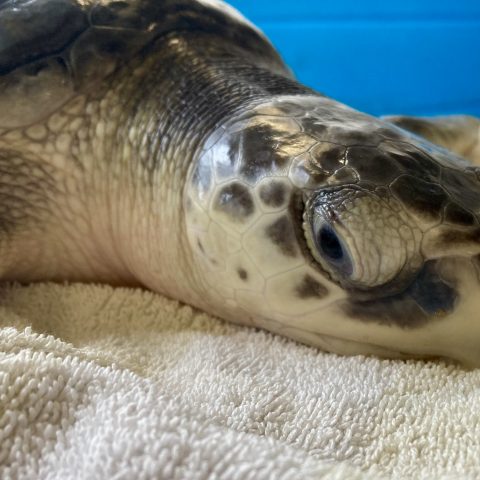 Patient Status

Released August 18, 2021

Date Found

July 22, 2021
Location

Madeira Beach; Pinellas County
Reason for Rescue

Found Floating
Initial Assessment
Weight

2.63 kg (5.79 lbs)

SCL (Straight Carapace Length)

25.6 cm

Exam Findings

Neurological symptoms observed at intake; overall good body condition. No other external abnormalities.

Initial Treatment

Received vitamins, antibiotics & fluids.
Alexis Rose's Story
Alexis Rose is a juvenile Kemp's ridley who was found floating near Madeira Beach on July 22, 2021. Upon rescue and intake, Alexis Rose was showing neurological symptoms due to red tide exposure. Alexis Rose's initial treatment consisted of fluids and IV nutrition to aid in flushing out the toxins.

INTERESTING FACT: She is the first name of our new naming theme: Sitcom Characters. Alexis Rose is from Schitt's Creek!
Treatment Updates
7.23.21

Alexis Rose was swim tested for the first time. Her swimmining was uncoordinated as she still has neurological symptoms. We will retry monitored swimming again over the next few days after more treatments.

7.27.21

Alexis Rose is improving in water and able to be in deep water all day and overnight!

We are continuing to offer food daily and monitoring appetite.

8.2.21

Alexis Rose is eating well and has been started on a diet.

8.5.21

She went for a routine CT scan. No issues were seen!

She is continuing to eat well.

8.18.21

Alexis Rose was released at Fred Howard Park!
Learn more about Alexis Rose's release.
---
All marine turtle footage taken in Florida was obtained with the approval of the U.S. Fish and Wildlife Service and the Florida Fish and Wildlife Conservation Commission (FWC) under conditions not harmful to marine turtles. Footage was acquired while conducting authorized conservation activities pursuant to FWC MTP-19-172.