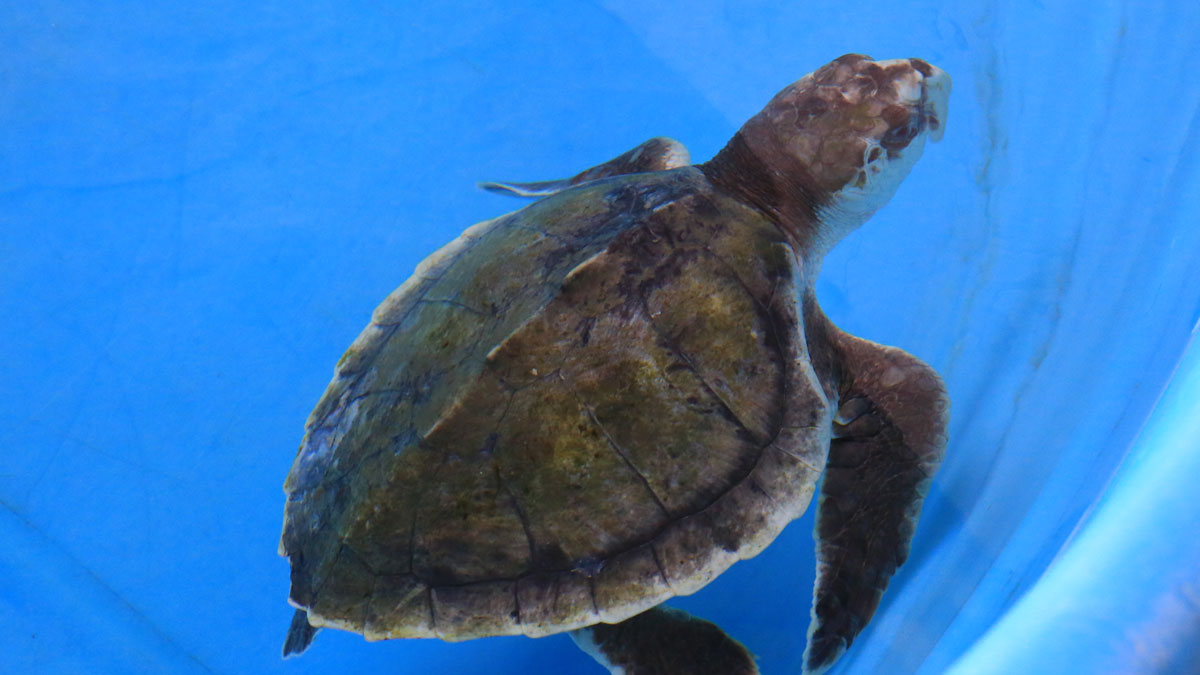 Juliana
Juvenile, Kemp's ridley
(Lepidochelys kempii)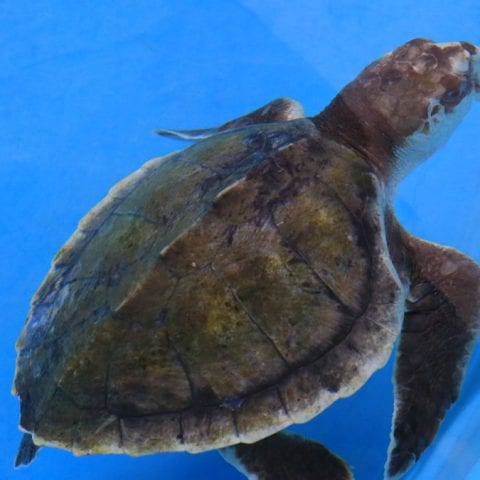 Patient Status

Date Found

March 3, 2018

Location Found

Unknown

Reason for Rescue

Fishing line and hook ingestion.
---
Triage
Weight

2.3 kg (5.06 lbs)

SCL (STRAIGHT CARAPACE LENGTH)

24.1 cm (9.41 cm)

EXAM FINDINGS

Mild epibiota on carapace and plastron; fishing line and hook ingestion – roughly 12 inches of fishing line extending from mouth; alert and active; good body condition.

Initial Treament

Received fluids and vitamins.
---
JULIANA'S STORY
On March 3, 2018, an FWC officer responded to a call concerning a juvenile Kemp's ridley with about a foot of fishing line hanging from its mouth. The sea turtle was brought to Clearwater Marine Aquarium and the vet team took radiographs to determine if there was a hook at the other end of the fishing line. There was a hook about six centimeters deep into the esophagus that was successfully removed.
Learn how to use safer hooks and other fishing gear tips to protect sea turtles.
Naming Theme

Cheese

Fun Fact

Named after a Hungarian cheese.
---
Treatment Updates
---
All marine turtle footage taken in Florida was obtained with the approval of the U.S. Fish and Wildlife Service and the Florida Fish and Wildlife Conservation Commission (FWC) under conditions not harmful to marine turtles. Footage was acquired while conducting authorized conservation activities pursuant to FWC MTP-18-172.