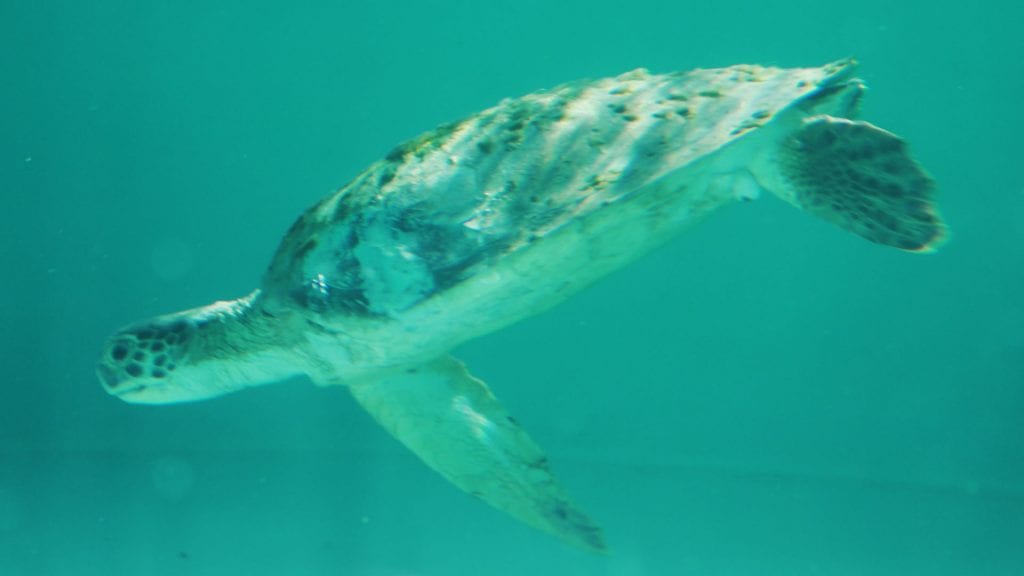 Larry
Juvenile, Green
(Chelonia mydas)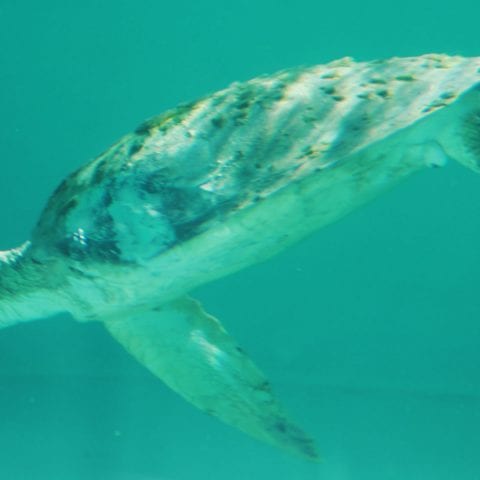 Patient Status

Current

Date Found

February 12, 2020

Location

Indian River County

Reason for Rescue

Boat strike injuries
Initial Assessment
Weight

14.1 kg (31 lbs)

SCL (Straight Carapace Length)

47.9 cm

Exam Findings

Alert and good body condition. Severe injuries to caparace, plastron and left front flipper.

Initial Treatment

Received vitamins, fluids, antibiotics and anti-inflammatory medications.
Larry's Story
Larry is a juvenile green sea turtle who was found floating with injuries to the carapace (top of the shell), plastron (bottom shell), and the left front flipper. His injuries are most likely caused by a boat strike. Larry stranded in Indian River County and was transferred to Clearwater Marine Aquarium due to having fibropapilloma tumors. After X-rays, it was observed that the flipper was broken and our veterinarian determined amputation was necessary. Sea turtles are still releasable when missing one flipper as long as they can swim, dive and forage without any issues.
Treatment Updates
2.18.20

Larry is recovering well after surgery. He will be dry docked for a few more days to give the wounds time to heal. We are continuing to give Larry antibiotics, fluids and anti-inflammatory medications.

2.20.20

He had a CT scan. No internal tumors or extensive damage internally from injuries were found.

2.28.20

Larry has been able to be in the water for the majority of the day and is able to rest on the bottom! We are continuing to clean the carapace wound and surgical site as needed.
---
All marine turtle footage taken in Florida was obtained with the approval of the U.S. Fish and Wildlife Service and the Florida Fish and Wildlife Conservation Commission (FWC) under conditions not harmful to marine turtles. Footage was acquired while conducting authorized conservation activities pursuant to FWC MTP-18-172.