Seven-year-old Layla Welch's dream came true on Friday, October 20, 2017, when she met her dolphin heroes, Winter and Hope, at Clearwater Marine Aquarium (CMA).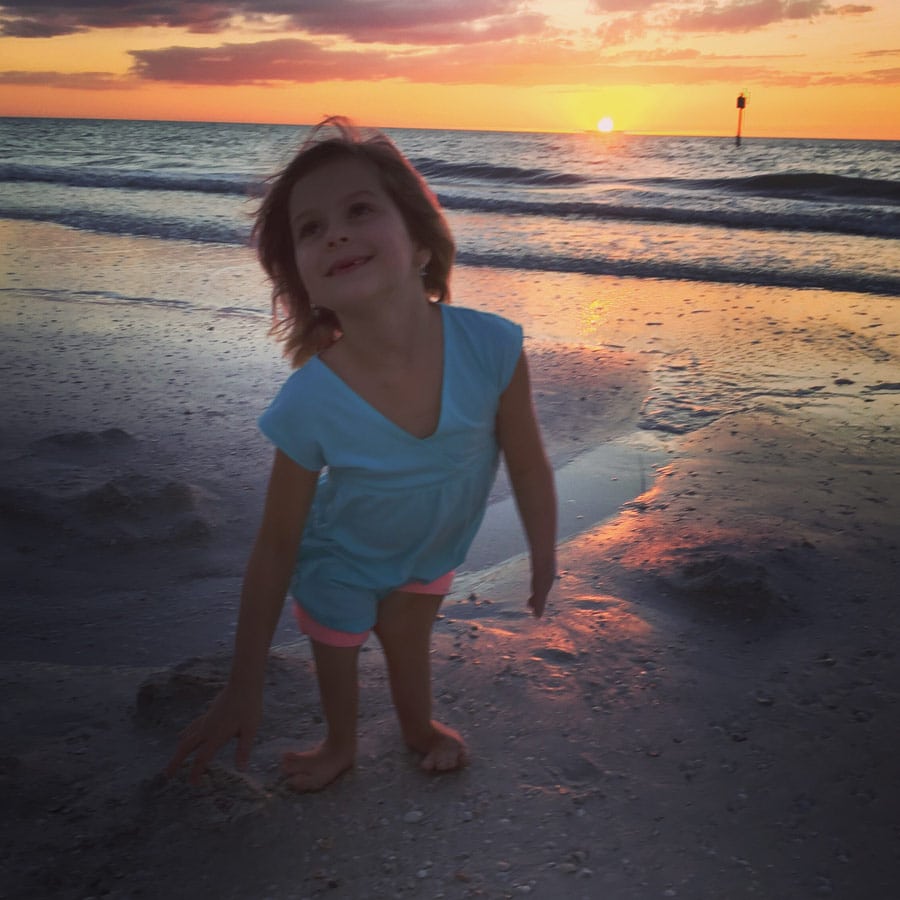 Layla Has a Unique Form of Dwarfism and Wears a Prosthetic Ankle-Foot Orthosis
Layla is motivated to wear her prosthetic ankle-foot orthosis (AFO) by Winter the dolphin, who wears a prosthetic tail; her last four AFOs have all featured Winter. Layla, who has a unique form of dwarfism, wears an AFO to support and strengthen her foot, although she is more than capable of getting around without it and spent plenty of time climbing the Turtle Excluder Device play area during her visit to CMA.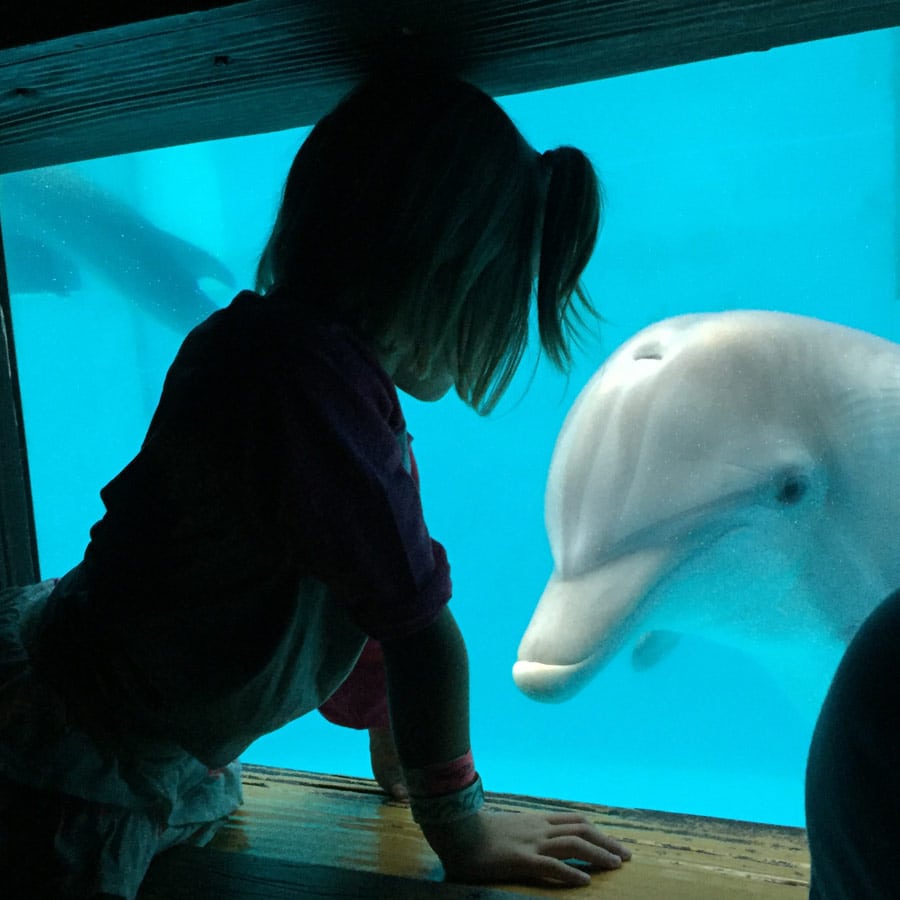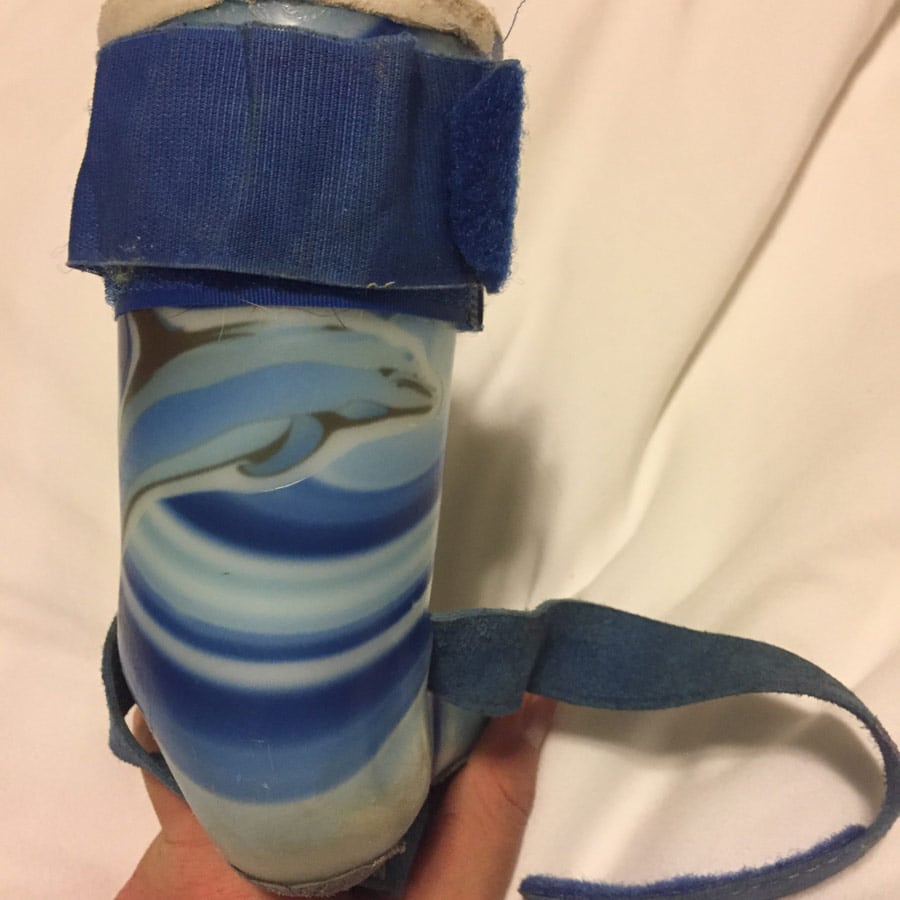 Inspired by Winter's Story in Dolphin Tale
Since seeing Dolphin Tale four years ago, Layla has been enamored with, and inspired by, Winter's story. Layla's mother, Katie Welch, told her they were going to get her prosthetic adjusted (a process that Layla doesn't exactly love), but surprised her by taking her to the airport instead. That's when David Yates, CEO of Clearwater Marine Aquarium, called Layla on video chat to tell her where she was actually going. Layla thoroughly enjoyed her time facetiming with David and was able to tell him, in detail, exactly what it is the aquarium does and how it helps all of the animals that it rescues. Her bubbly personality really spoke to David who was excited for her visit to the aquarium and for the staff and volunteers to get to meet Layla. The mother-daughter duo flew from their home in Minnesota for Layla's special encounter with Winter and Hope. Layla was also surprised with a weekend stay in a Winter and Hope themed room at the Wyndham Grand in Clearwater Beach.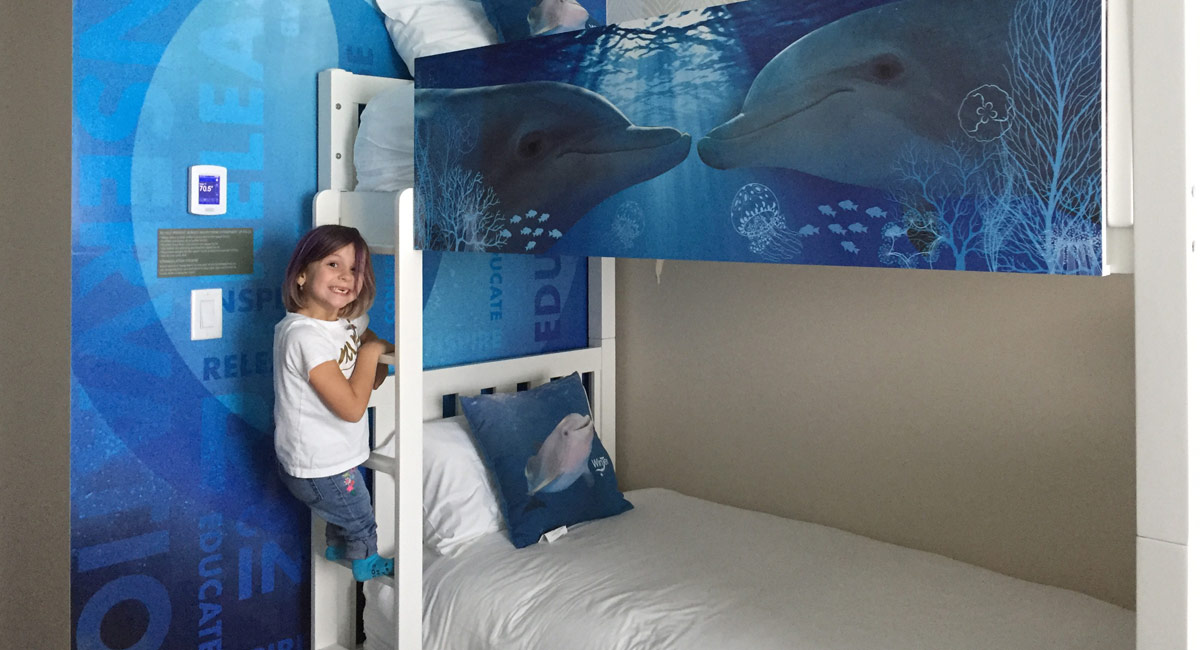 "She wants to tell Winter how much she loves her," said Katie Welch. "Winter has made her feel okay to wear her brace. To say she is a fan is an understatement."
Like Winter, Layla continues to need new prosthetic devices as she grows. Winter's willingness to work hard and adapt inspires Layla to do the same.
"Connecting incredible children like Layla to their inspiration is an essential component of our mission at CMA," says Yates, CEO. "As Winter inspires Layla, Layla inspires us to face life challenges with courage and a positive attitude."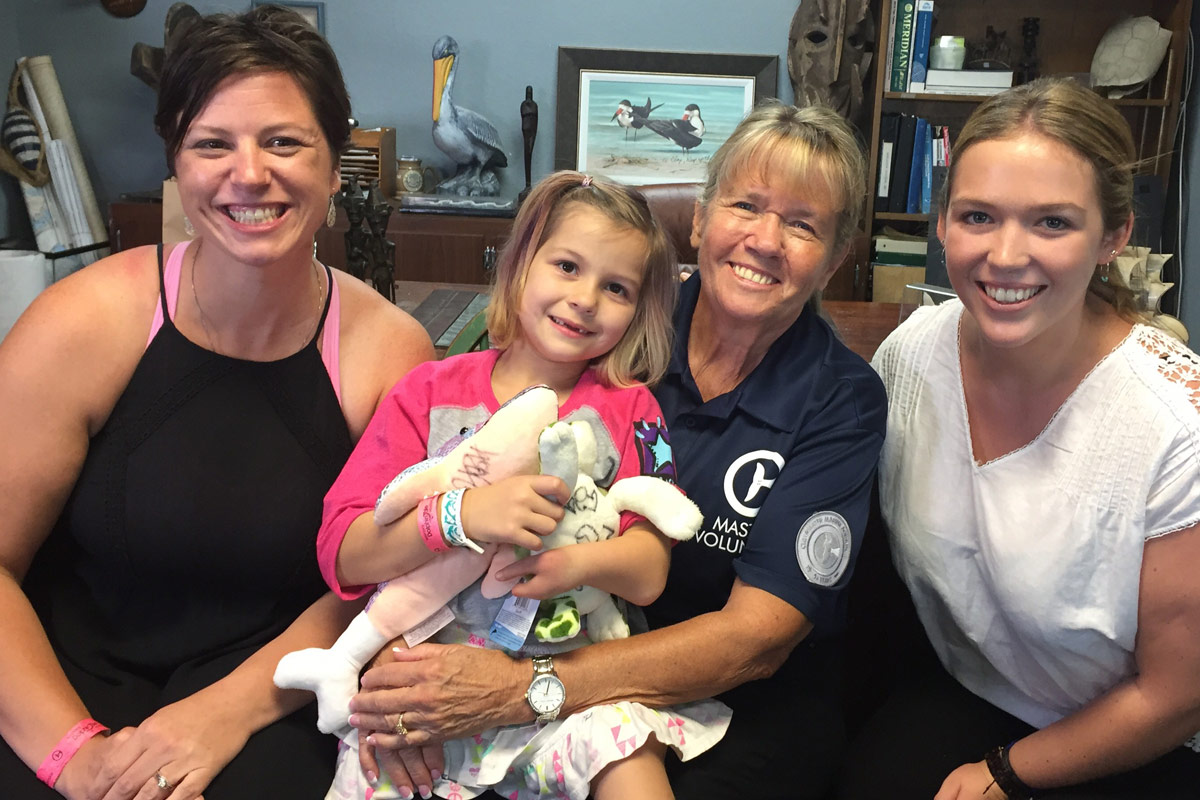 An Emotional Visit at Clearwater Marine Aquarium
On Friday, October 20, Layla and Katie visited the aquarium where they were given a tour by two Inspire volunteers. Layla was most interested by the food preparation kitchen where she handled silversides, capelins and herring and learned how to tell if they were of a good enough standard to feed to CMA's resident animals. Katie was a little less keen to touch the fish!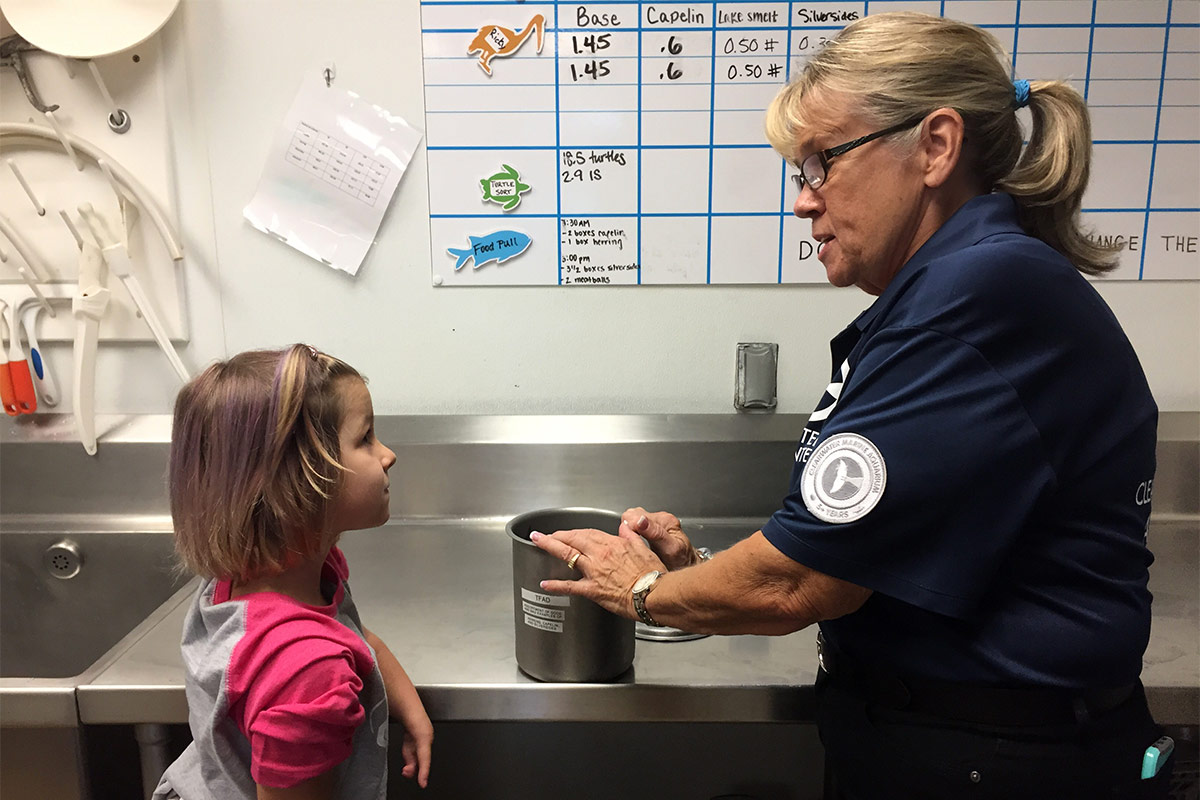 That afternoon the excitement ramped up with Layla getting to meet Hope down on the platform. This interaction was shared on Facebook live and filmed by two local news stations. This was an emotional event for Katie, Layla's mother, who was able to watch her daughter meet her real life inspiration – a dolphin who helps Layla to know that "everyone is perfect."
Following this, Layla and Katie had several interviews including one with David Yates, CEO, on the Dolphin Tale movie set of Dr. Clay's office.
Layla was engaging and funny throughout. She was fascinated by Winter's Gel and couldn't stop playing with it. Whenever Katie was talking, Layla kept your attention by pulling funny faces next to her mother; she was just incredibly excited, happy and adorable. It was wonderful to hear Layla's story and to witness the exceptionally positive attitude that both her and her mother have, despite the challenges Layla has faced throughout her life. Layla's strong connection to Winter is evident and her visit to CMA made everybody's day significantly brighter and most definitely memorable.
---
Big and Small, CMA Helps Them All! Help us continue to care for our rescued animals and inspire lives through their stories — donate today!