Whales: Living with Giants  opens March 21 and runs through August 31
CLEARWATER, Fla. (March 16, 2021) – Clearwater Marine Aquarium proudly announces March 21 as the opening date for its fully immersive new exhibit, Whales: Living with Giants. The exhibit is set to run through August 31, 2021.
Whales: Living with Giants will occupy 20,000 sq ft. of space in CMA's newly expanded visitor center. Guests will be immersed into the undersea world of these magnificent gentle giants through educational multi-media exhibits, an undersea virtual reality experience, walk-through life-size whale gallery, and an interactive kid's zone. The exhibit will continue to evolve throughout the summer to provide guests with unique experiences.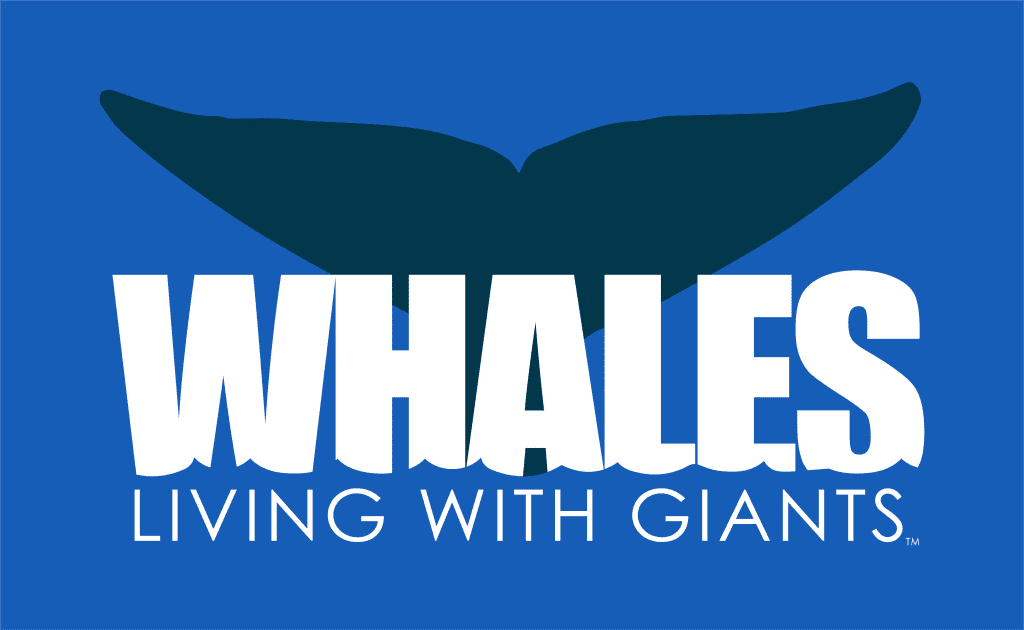 "This exhibit brings our guests into an undersea experience where they come eye to eye with a wide variety of whale species found in Florida waters," said Dr. James "Buddy" Powell, Executive Director of CMA's Research Institute. "It's especially timely with the recent ground-breaking discovery of an entirely new whale species not far from CMA off the Florida gulf coast." Powell continued, "The discovery of the Rice's whale, previously thought to be a type of Brydes whale, and the fact that it is already considered endangered is a stark reminder of how much we still have to learn from these beautiful creatures and the impact they have on our shared environment."
For many years, Clearwater Marine Aquarium Research Institute scientists and biologists have been working with NOAA and other partners to track, monitor, and protect the critically endangered North Atlantic right whale. "This exhibition is significant not only because it is bringing to light CMA's work to preserve a whale species, but we will be debuting a remarkable discovery – Gulf of Mexico Bryde's whale (Rice's whale) species," said Laura Engleby, Marine Mammal Branch Chief, NOAA Fisheries Southeast. "We truly appreciate the collaboration of our partners to educate the public through engaging experiences like this exhibition."
Clearwater Marine Aquarium is also partnering with virtual reality entertainment group Immotion to bring a fully-immersive VR theatre complete with motion-platform seating to CMA during the exhibit. Guests will take on the role of marine biologists to observe and be immersed among wild, giant Humpback whales by way of virtual reality.
"We are absolutely delighted to be partnering with Clearwater Marine Aquarium on this milestone installation," said Group Commercial Director, Rod Findley. "We're honored to be part of the first exhibit to go into the new expansion at the aquarium. It's a bold step to give their guests the newest and most immersive experiences."
Clearwater Marine Aquarium recently underwent an $80 million expansion project complete with a visitor center and 1.5 million gallon dolphin habitat which opened to the public in October.
###
About Clearwater Marine Aquarium

Clearwater Marine Aquarium (CMA) is a 501(c)(3) nonprofit working marine rescue center dedicated to preserving our marine life and environment while inspiring the human spirit through leadership in education, research, rescue, rehabilitation and release. CMA is home to rescue dolphins, sea turtles, river otters, stingrays, nurse sharks and more. Winter, the dolphin's story of survival after injury that caused her to lose her tail, has impacted millions of people around the world. A major motion picture, Dolphin Tale, highlighted her life story in 2011. The sequel, Dolphin Tale 2, was released in September 2014 and features the incredible story of Hope, a young resident dolphin of CMA. The mission and potential to change people's lives differentiates Clearwater Marine Aquarium from any other aquarium in the world

About Immotion Group

Immotion Group is the global leader in immersive edutainment. By combining educational VR experiences with state-of-the-art motion-platform technology, Immotion gives zoos, aquariums, museums and science centers, a fresh new attraction that excites and engages visitors of all ages while dramatically increasing ancillary revenues. All immersive solutions come fully themed and require no upfront CAPEX. Scalable from 4 seats to a 40+ seat VR theater complete with an immersive interactive pre-show area, Immotion's cinematic experiences transport guests to worlds beyond their imagination. Creating all content from its Los Angeles and UK studios, the Immotion team is committed to providing its partners with the best experiences on the market today — 100% guided by scientists/ conservation experts and directed by Emmy Award-winning directors. Immotion is taking immersive edutainment to the next level.

About NOAA

NOAA's mission is to understand and predict changes in the Earth's environment, from the depths of the ocean to the surface of the sun, and to conserve and manage our coastal and marine resources.
© 2021 Clearwater Marine Aquarium | 249 Windward Passage, Clearwater, FL 33767 | 727-445-1139 | 727-441-1790 | mission.cmaquarium.org | cmaquarium.org

We believe in preserving our environment while inspiring the human spirit through leadership in the rescue, rehabilitation, and release of marine life; environmental education; research; and conservation.
A Florida non-profit 501(c)(3) organization