Animal Care Specialist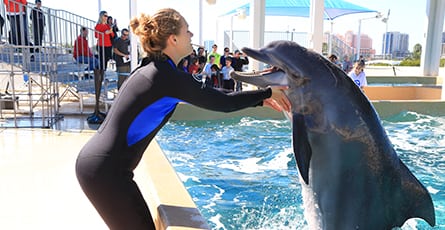 Animal care specialists in marine science need to know a lot about dolphins and other animals, especially how they behave; thus most of our specialists here at CMA have degrees in psychology along with furthered studies in biology. A four-year bachelor's degree is a good start, but experience in animal training really helps. Many trainers start out by volunteering or interning at marine animal facilities, such as Clearwater Marine Aquarium. It's a job in demand, so be willing to relocate and work your way up.
Marine Animal Veterinarian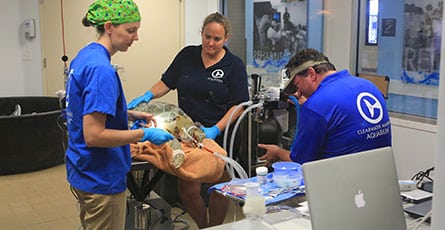 Becoming a veterinarian (or vet) can be a very rewarding career, but it is also very challenging and demanding. One must begin by pursuing a bachelor's degree before continuing on to a professional school for another minimum four years classroom time. After completing your Doctor's of Veterinary Medicine degree, relevant experience within the marine animal field is crucial. This can be gained through externships, volunteering and other work-related experiences in emergency, marine and exotic animal care.
Marine Biologist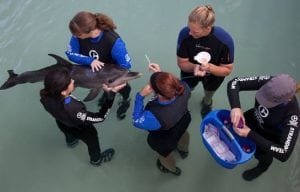 Marine biologists often will have a four-year bachelor's degree in marine biology/biology. During school, students will further their field experiences through volunteering and interning at schools, laboratories, museums and aquariums. After graduation, they may also pursue a master's or PhD degree in their area of interest, such as marine mammals.
Learning Opportunities
Get first-hand experience working alongside marine science professionals and staff at Clearwater Marine Aquarium through our internship or volunteer programs.
Student Career Shadow Program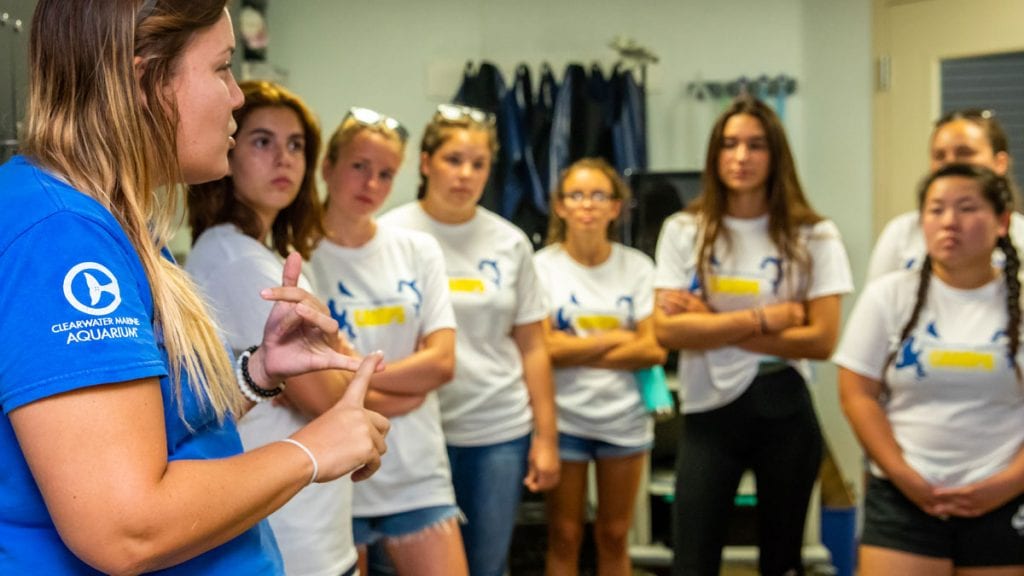 Ever wonder what it would be like to work at a working marine animal hospital? Join us for our new teen career shadow experience! This experience gives you an inside look at aquarium careers. Meet aquarium personnel, participate in activities, and explore behind the scenes. Learn about Clearwater Marine Aquarium's research and conservation programs, education, and animal husbandry.
Offered: Second Saturday of each month
Time: 10:00 a.m. to 5:00 p.m.
Price: $49.95
Ages: 15-18
To register: Please call: 727-441-1790 x 262 or fill out our contact form.