Partnership with Clearwater Marine Aquarium helps brands and companies engage with families to improve their experience at CMA and their understanding of our mission.
Become a Corporate Partner! Partnership with Clearwater Marine Aquarium helps brands and companies engage with families to improve their experience at CMA and their understanding of our mission. We believe in preserving our environment while inspiring the human spirit through leadership in the rescue, rehabilitation, and release of marine life; environmental education; research; and conservation. We are a non-profit 501(c)(3) organization.
If you are interested in learning more about a partnership with Clearwater Marine Aquarium, contact Katie Zimmerman at 727-441-1790 Ext. 9101 or email kzimmerman@cmaquarium.org.

Duke Energy is also a long-term supporter of Clearwater Marine Aquarium. Duke provides significant resources in our sea turtle and beach conservation efforts. From beach clean-ups to turtle-safe lighting initiatives and additional support, Duke Energy is a valued CMA partner.

Nova Southeastern University (NSU) is proud to partner with Clearwater Marine Aquarium. As Florida's largest private, not-for-profit institution for higher education, offering world-class educational programs at its Tampa Bay Regional Campus since 1999. From nursing to psychology to the health care sciences, NSU's Tampa Bay Regional Campus provides students with an edge, so when they graduate they're not only ready to enter the workplace, they're prepared to be the leaders of tomorrow. NSU's Tampa Bay Regional Campus is located in Clearwater, FL with a 325,000 square foot state-of-the-art medical education complex sitting on approximately 27 acres.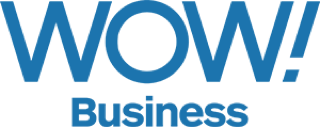 WOW! is the official internet provider of Clearwater Marine Aquarium. WOW brings a personalized, community-orientated approach to all 19 markets they serve, including Pinellas County. All of CMA's telecommunications needs are supported through WOW's dedicated fiber network which provides multi-site connectivity.

It started with a shared passion for marine life and the environment. Winter the Dolphin's Beach Club was developed as the first eco-friendly hotel on Clearwater Beach. The hotel, honors the spirit of rescued marine life with Clearwater Marine Aquarium's most famous rescued resident animal, Winter the Dolphin. Funds from each room night will go toward animal care, education, research and conservation of marine animals.

This modern, upscale hotel is at the centerpiece of beautiful, bustling Clearwater Beach. It boasts 343 guest rooms and suites – including brand new aquatic-themed rooms that feature Winter the Dolphin and other Clearwater Marine Aquarium animals. A portion of the proceeds when booking a CMA themed room is donated back to the aquarium to support the care of rescued marine life.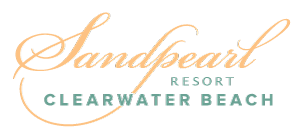 Sandpearl Resort Clearwater Beach is proud to partner with CMA as the host venue for CMA's signature fundraising event, Winter on the Beach. Surrounded by the powder white sand and crystal blue waters of Clearwater Beach, the AAA Four-Diamond Sandpearl Resort blends the natural beauty of Florida's Gulf Coast with premium comforts and warm, personalized service. From the coastal-inspired décor in our guest rooms and suites to one of Clearwater Beach's only Four-Diamond restaurants (Caretta on the Gulf), you'll find signature amenities around every corner and relaxation reflected in every detail. Sandpearl Resort invites you to experience pure paradise on Clearwater Beach.

Baystar Restaurant Group's Island Way Grill is next to Clearwater Marine Aquarium and was a filming location for key scenes in Dolphin Tale 2. CMA guests there not only enjoy incredible, fresh seafood (and an amazing kids menu) – but they get to enjoy it on a real-life movie set. Kids visiting from CMA can receive a limited edition aquarium poster available only at Island Way Grill! Make a reservation through OpenTable! Other amazing Baystar restaurants include: Marina Cantina, Salt Cracker Fish Camp, Salt Rock Grill and Seaweed Grill. Some of the best restaurants in the area!


Making Waves
1600+

rescued sea turtles since 2010

2100+

Nests monitored since 2010

850+

Animals released since 2010

190K

Volunteer Hours 2020-2021