Ways to Help CMA
Clearwater Marine Aquarium is first and foremost a marine life hospital. During these challenging times, we are relying on our community of supporters more than ever. There are a variety of ways that you can support CMA and help us continue our mission. Every dollar you donate will be doubled by a matching partner! So if you give $1, we get $2!
Give More Love
Every year, the Tuesday following Thanksgiving unites people around the world and encourages support for causes you love. This year, help us give more second chances. Your donation allows us to continue helping sick, injured and endangered marine animals that need us the most and supports our conservation efforts.

Help Manatees
We are also currently seeking funds for our new manatee rehabilitation center at Fred Howard Park and continued manatee rescue and conservation efforts in response to the recent red tide crisis in Tampa Bay and an ongoing Unusual Mortality Event on Florida's east coast. Manatees are in critical need and we need your support to help them.
Take Action

Amazon Smile
You can shop philanthropically! At no additional cost to you, Amazon will donate 0.5% of your purchase amount to Clearwater Marine Aquarium when you shop through smile.amazon.com. Simply select Clearwater Marine Aquarium as the charitable organization you'd like to support!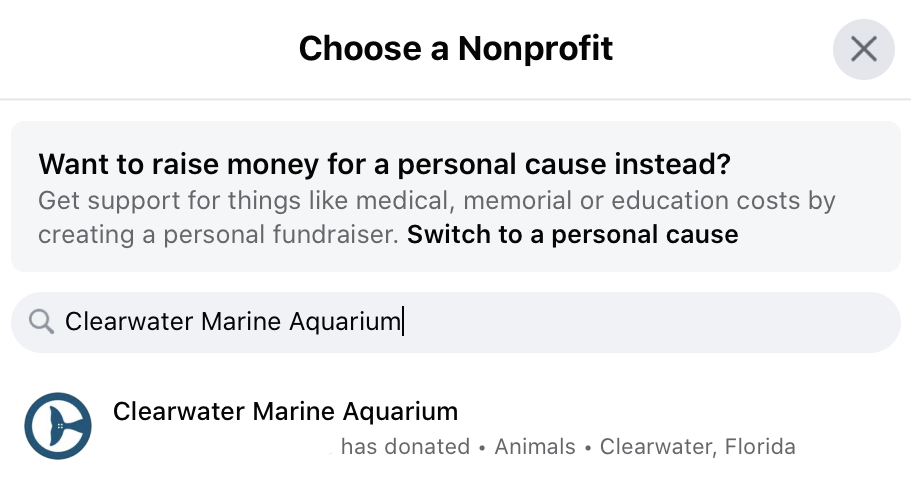 Facebook Fundraisers
Show your support by setting up a Facebook Fundraiser. These fundraisers are a safe and easy way to ask your friends and family to support a mission you are passionate about!
Share Your Support
Have you ordered through Amazon Smile or donated to our Facebook Fundraiser? Share it! By sharing your support efforts, you are raising awareness on the easy ways your friends and family are also able to make a difference.
Give To Get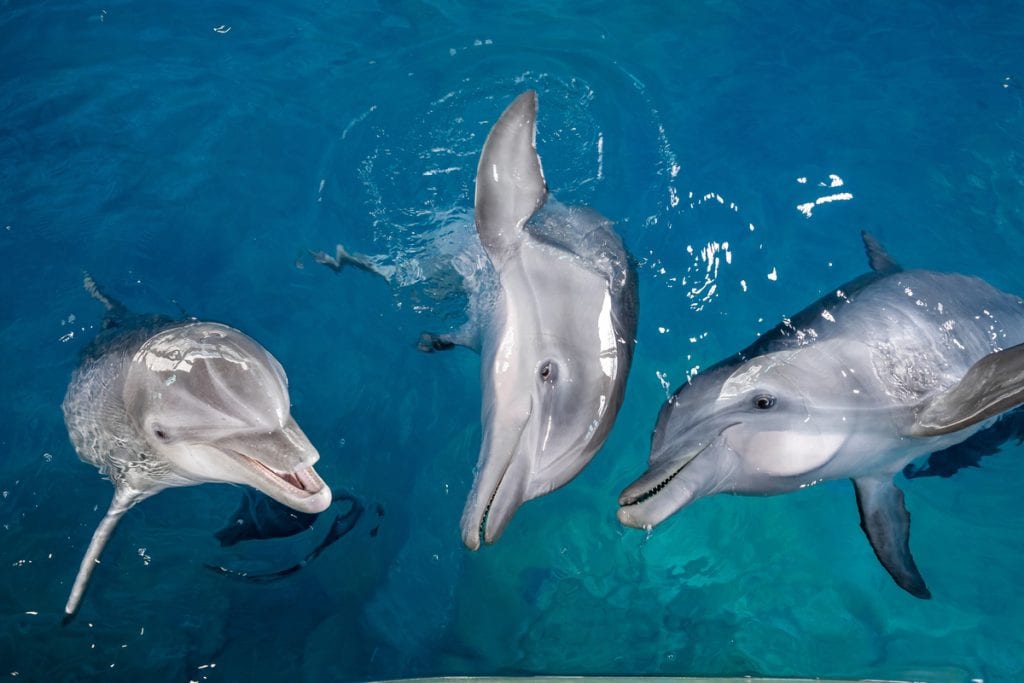 Personalized Videos
You can support our mission of rescuing, rehabilitating, and releasing marine life as well as the caring for our rescued residents by ordering a Personalized Video for yourself or a loved one. Receive a personalized message with your favorite resident animal and an animal care specialist to watch again and again!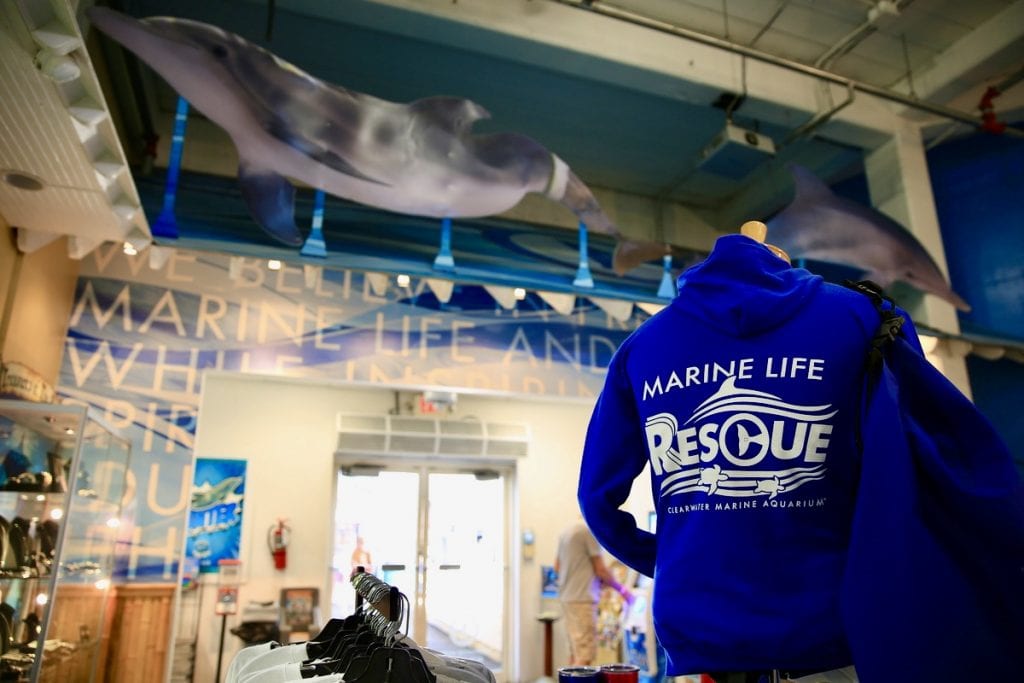 Gift Shop
While we are a working marine animal hospital, we also conduct a lot of research on marine life in the wild! When purchasing an item from our Marine Life Rescue Project store, you are supporting our pivotal research efforts to learn more about wild dolphins, manatees, sea turtles and right whales. If you're looking for resident plushes, t-shirts and more, our CMA Gift Shop is a great place to look! All items purchased from our CMA Gift Shop help with the care of our rescued and resident animals.
Leave Your Forever Mark
Rescue Walk
Have your name engraved on a beautiful dolphin, sea turtle or manatee plaque that will be placed along the Rescue Walk in the new Ruth and J.O. Stone Dolphin Complex. Purchasing a Rescue Walk Plaque will not only make you a part of CMA forever but you will be supporting the care of rescued and resident marine life.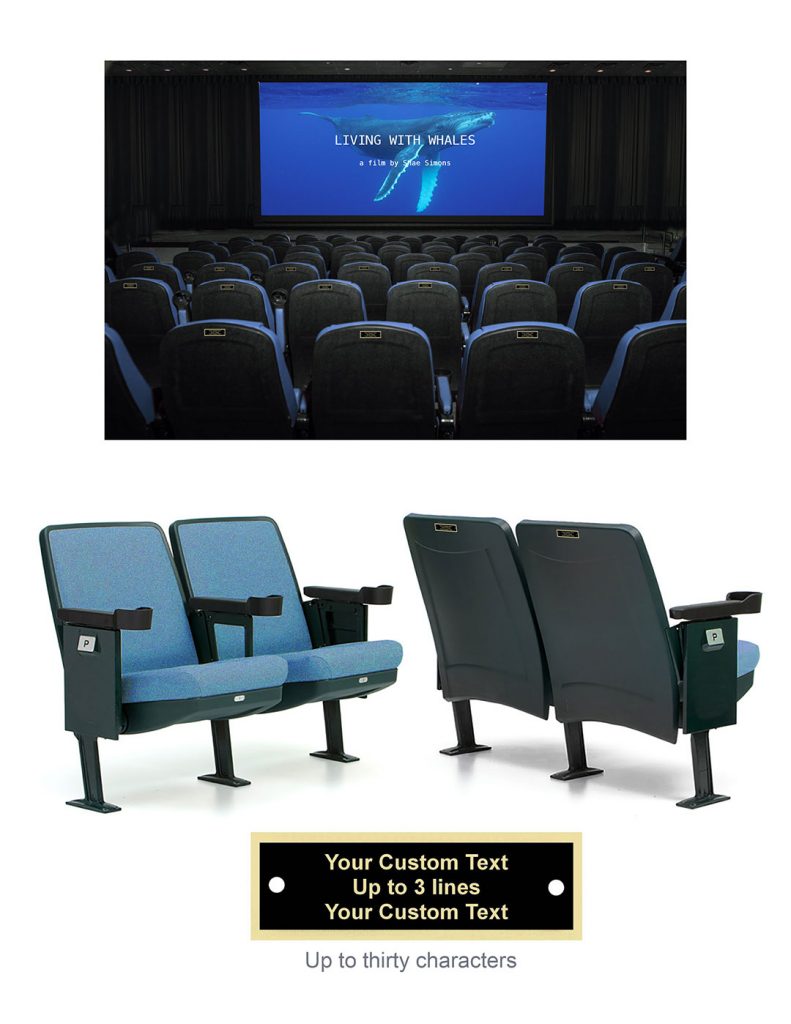 Save a Seat
Dedicate a seat in our brand new 300-seat, state-of-the-art theater. The theater seat(s) of your choosing will have a commemorative plaque engraved with your name or to honor a relative, friend or organization of your choice.
Donate to Our Cause
Support our mission by donating to our cause! Choose between a monthly or one-time donation and help us continue to help our residents and rehabilitating animals. Every dollar donated goes toward animal care, food, and medicine. Our animals depend on you for a second chance at life.