10 of the 12 critically endangered Kemp's ridley sea turtles transported to Clearwater Marine Aquarium (CMA) from New England last month were released on the East Coast of Florida. The sea turtles, named after Santa and his reindeer, were released on Tues., Jan. 16 at Canaveral National Seashore near New Smyrna Beach, FL.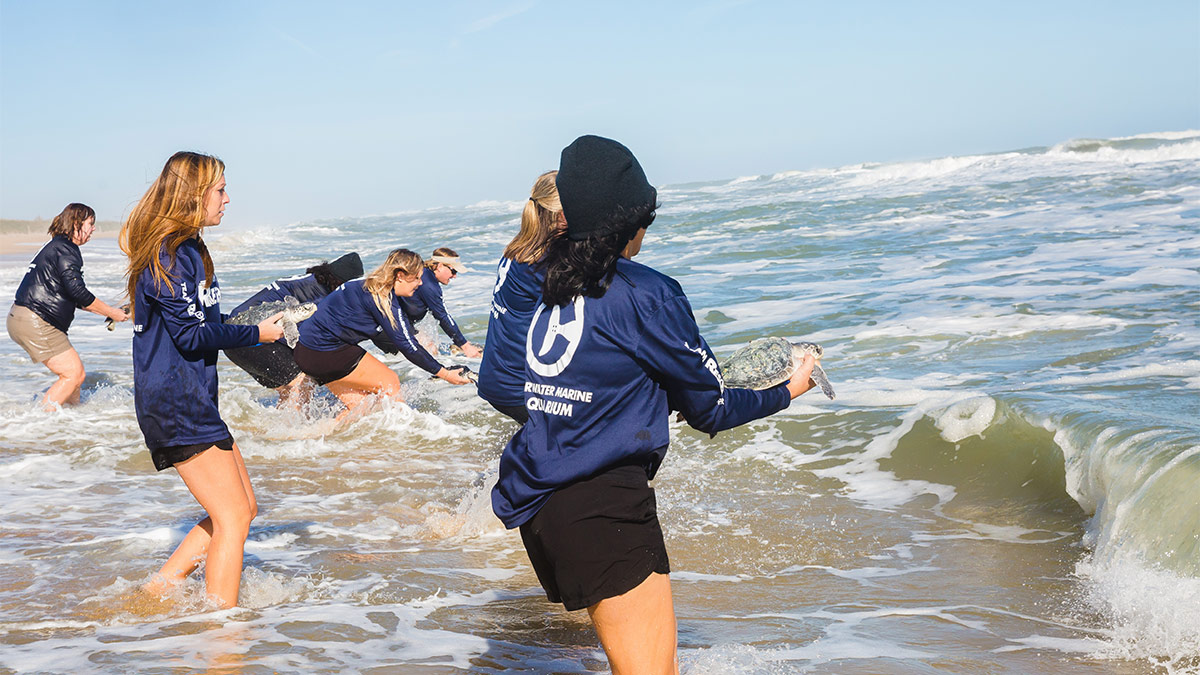 Cold-Stunned Kemp's Ridleys from New England Return to the Ocean
The sea turtles, all juvenile, were severely affected by the cold-water temperatures in New England, experiencing what is called a "cold-stun." On Dec. 8, 2017 the New England Aquarium facility transported 46 cold-stunned sea turtles by private jet to Tampa, FL to be rehabilitated at four facilities. Clearwater Marine Aquarium received 12 of the turtles, and Florida Fish and Wildlife Conservation Commission (FWC) cleared 10 of them to be released. The other two sea turtles will continue rehabilitation at CMA with the goal of being released soon.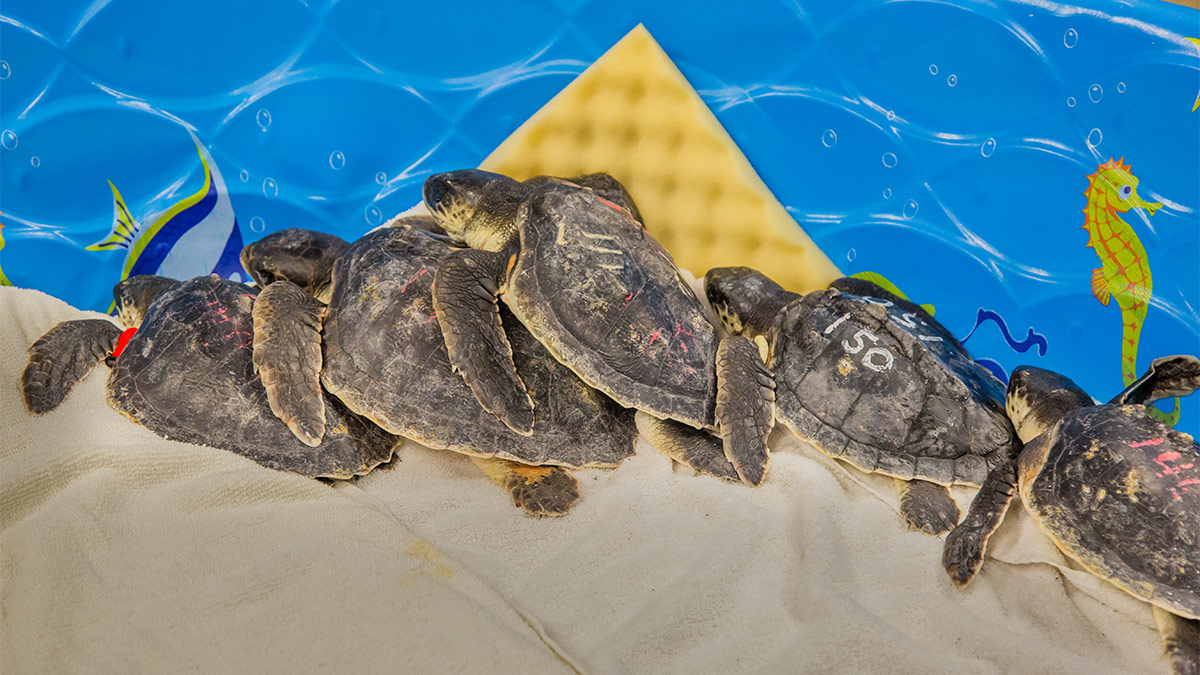 All sea turtle released by CMA are approved by the Florida Fish and Wildlife Conservation Commission (FWC). FWC considers the release location based on many factors, including the turtle's original stranding location, water temperature, geographical features, and human activity in the area, amongst other things. It was mutually decided between CMA and FWC that water temperatures at the Canaveral National Seashore were acceptable for the turtle release.
Cold Weather Impacting Sea Turtles in Florida
Thousands of sea turtles have been rescued along the coast of the Gulf of Mexico due to cold water in the past month. As cold-blooded reptiles, sea turtles assume the temperature of their surroundings. When the turtles are exposed to frigid water temperatures (around 50 degrees Fahrenheit) over several days, their circulatory systems can slow to the point where they become cold-stunned. A cold-stun turtle is unable to swim or function properly.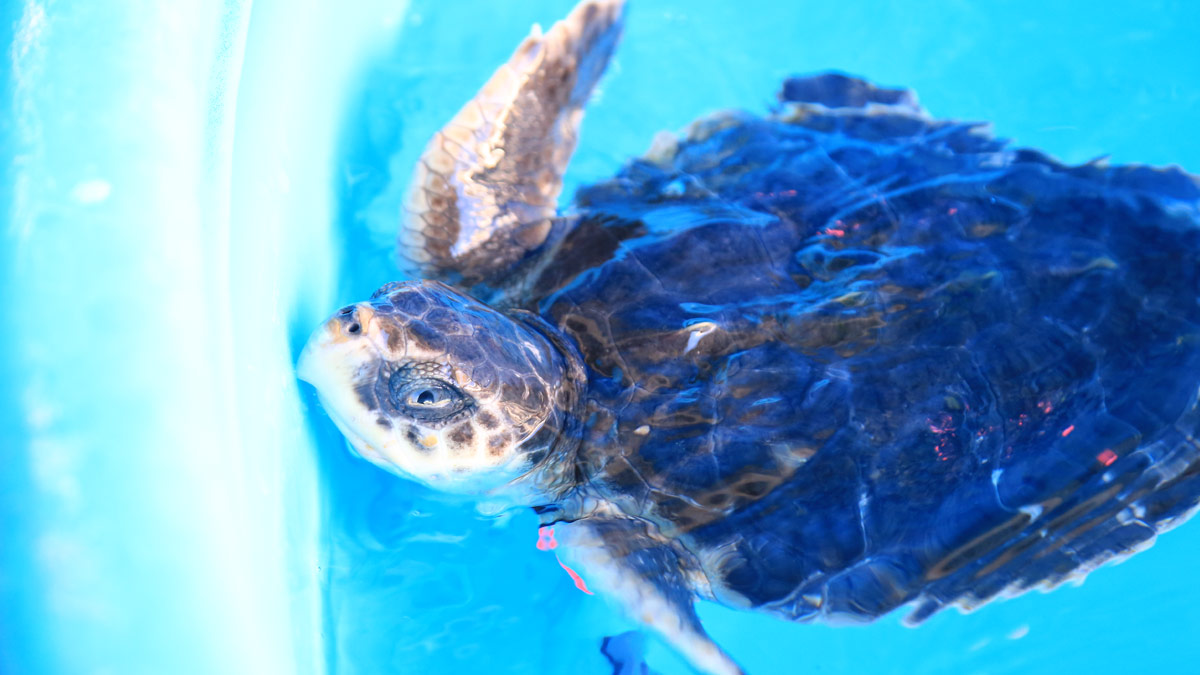 "The CMA team worked hard to rehabilitate these critically endangered turtles so they could return to the wild," says David Yates, CEO of Clearwater Marine Aquarium. "We continue to work around the clock to rehabilitate all of the turtles at CMA that have been affected by the cold-water temperatures."
You can support our sea turtle rehab and release efforts by donating today!
---
All marine turtle footage taken in Florida was obtained with the approval of the U.S. Fish and Wildlife Service and the Florida Fish and Wildlife Conservation Commission (FWC) under conditions not harmful to marine turtles. Footage was acquired while conducting authorized conservation activities pursuant to FWC MTP-17-172.