Corbin and Brayden Meet Winter and Hope After Multiple Heart Surgeries
In October 2017, brothers Corbin and Brayden Delk had the chance to meet rescued dolphins, Winter and Hope, at Clearwater Marine Aquarium.
Both brothers have gone through many medical challenges during their young lives. Corbin is fourteen years old and has had six open heart surgeries (his sixteen-year-old brother Brayden has had three). Instead of having four small chambers in his heart, Corbin has one big chamber; (Brayden only has two). Corbin is completely deaf in his left ear and has moderate hearing loss in his right ear.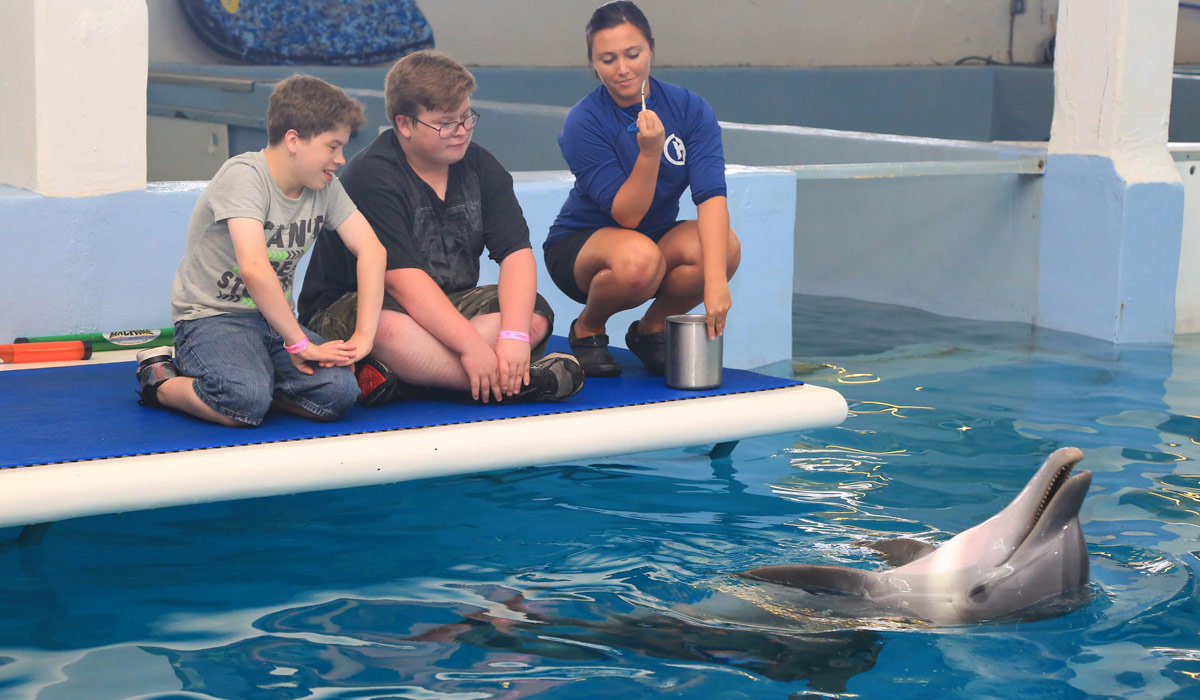 The medical conditions of the two brothers significantly affect their everyday lives. They are also unable to participate in any competitive sport. When they were younger, although they were allowed to play non-contact, non-competitive sports, they had to wear chest guards at all times.
Inspired by Winter and Hope to Help Sea Animals
Corbin has been greatly inspired by Winter and plans on becoming a Marine Biologist when he is older. Winter and Hope's stories have lead him to want to help sea animals. His favorite animals are sea turtles, which we have plenty of rehabilitating here at Clearwater Marine Aquarium!
Fulfilling a Dream to Watch a Sea Turtle Release
One of Corbin's dreams was to watch a sea turtle release in real life — a dream which was fulfilled twice the very next day after meeting Winter and Hope. He and his family came to Honeymoon Island to see the release of Zo and Freesia, despite the four hour round trip to do so!
It's always good to remember that it's not only our movie stars, Winter and Hope, that people connect with and who inspire children all around the world!