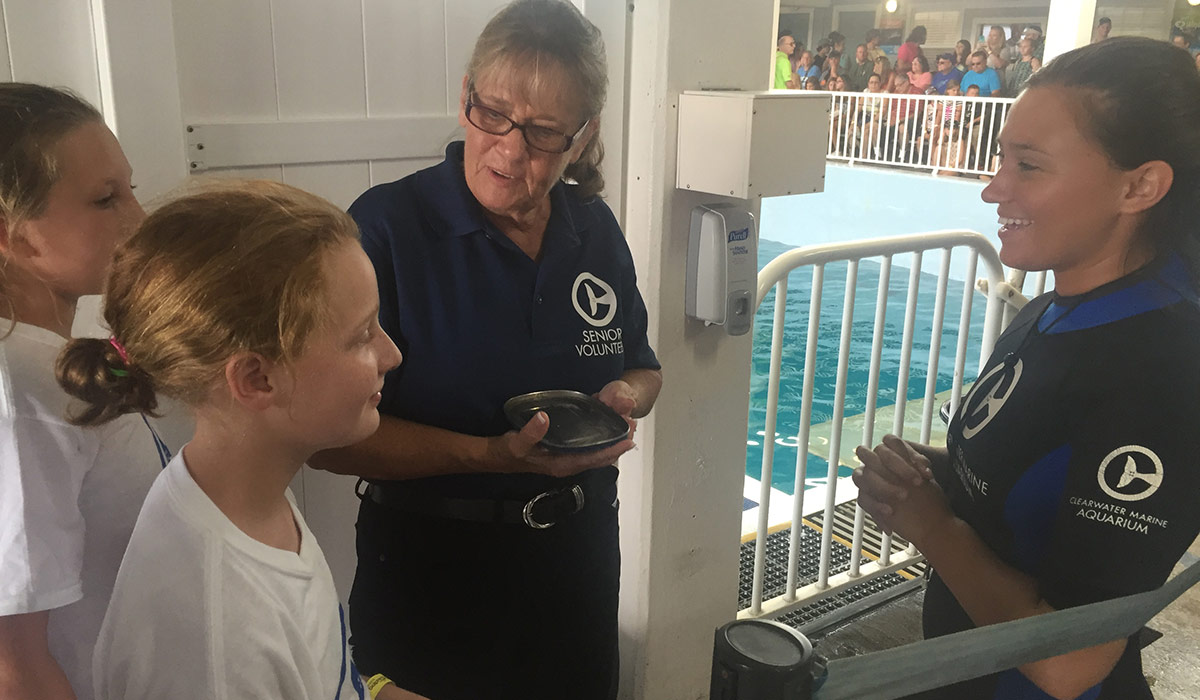 Eileen Elphick began volunteering at Clearwater Marine Aquarium in 2011. She is one of approximately 800 volunteers who are vital to the aquarium's work. Eileen stands out among the rest as this year's Volunteer of the Year.
A Passion to Preserve Marine Life
Eileen began volunteering because of her interest in marine life. During her time at the aquarium, this interest has grown into a strong passion to preserve marine life and the environment. Eileen has worked hard to obtain a well-rounded knowledge of Clearwater Marine Aquarium's mission of Rescue, Rehabilitation and Release and is passionate about sharing her knowledge with guests.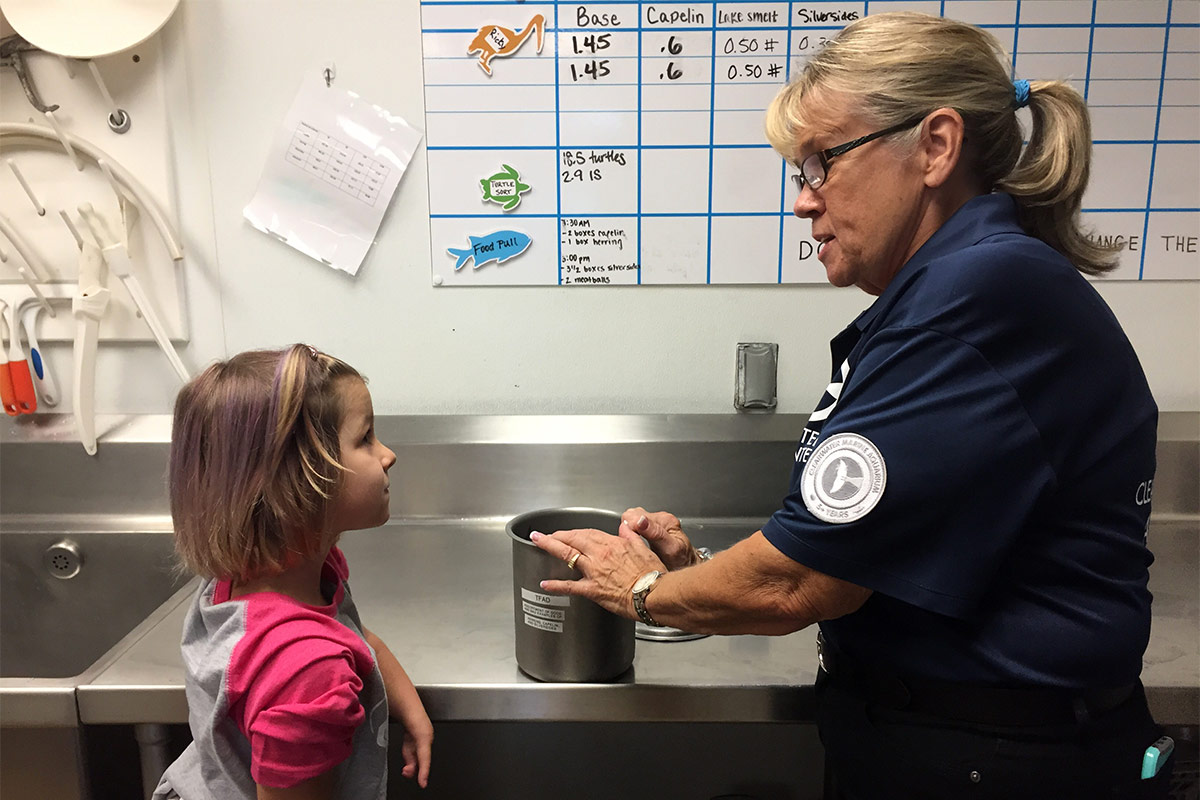 Volunteering with Multiple Teams at CMA
Eileen has volunteered within five different departments at Clearwater Marine Aquarium including; Education, Special Events and Volunteer. She is currently spending about fifteen to twenty hours per week with the Marine Mammal department and the Inspire department.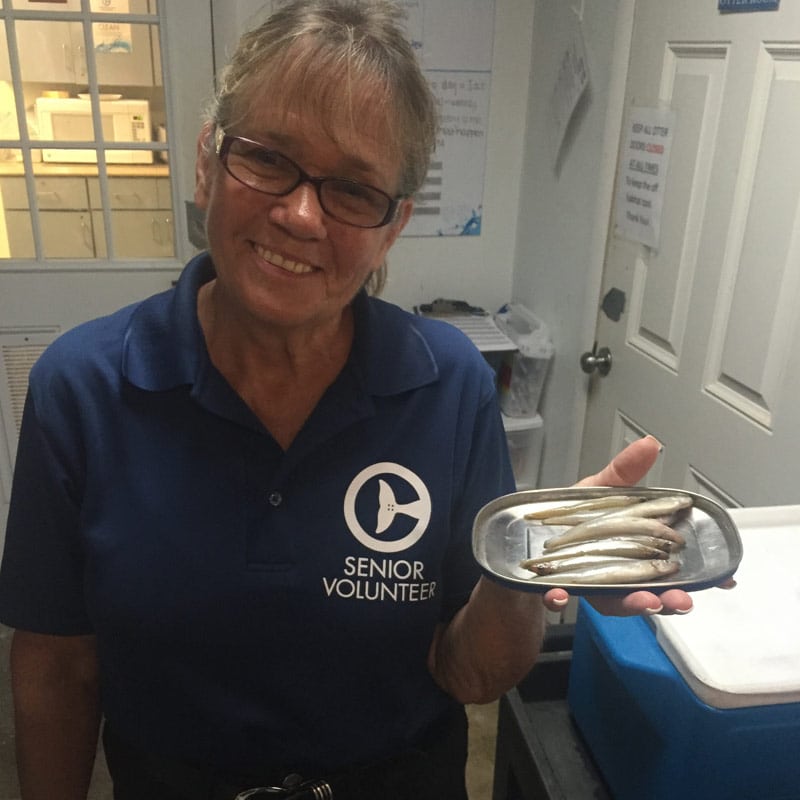 As a volunteer, I love the opportunity to assist our Animal Care Providers, interact with our guests, and host the guests visiting through our Inspire program. For our inspirational guests, I give them an informative tour of our facility as well as oversee their memorable experience of a Meet and Greet with one of our resident dolphins.

Eileen Elphick
Inspiring and Connecting Guests to Marine Animals
The Inspire program at Clearwater Marine Aquarium connects people who are facing difficult obstacles in life to the animals at Clearwater Marine Aquarium who inspire them to persevere. Eileen helps plan and provide a special day for guests with their own inspirational stories; stories of survival through limb loss, cancer, and other serious life challenges. Her compassion and thoughtfulness truly shines through her work with these guests.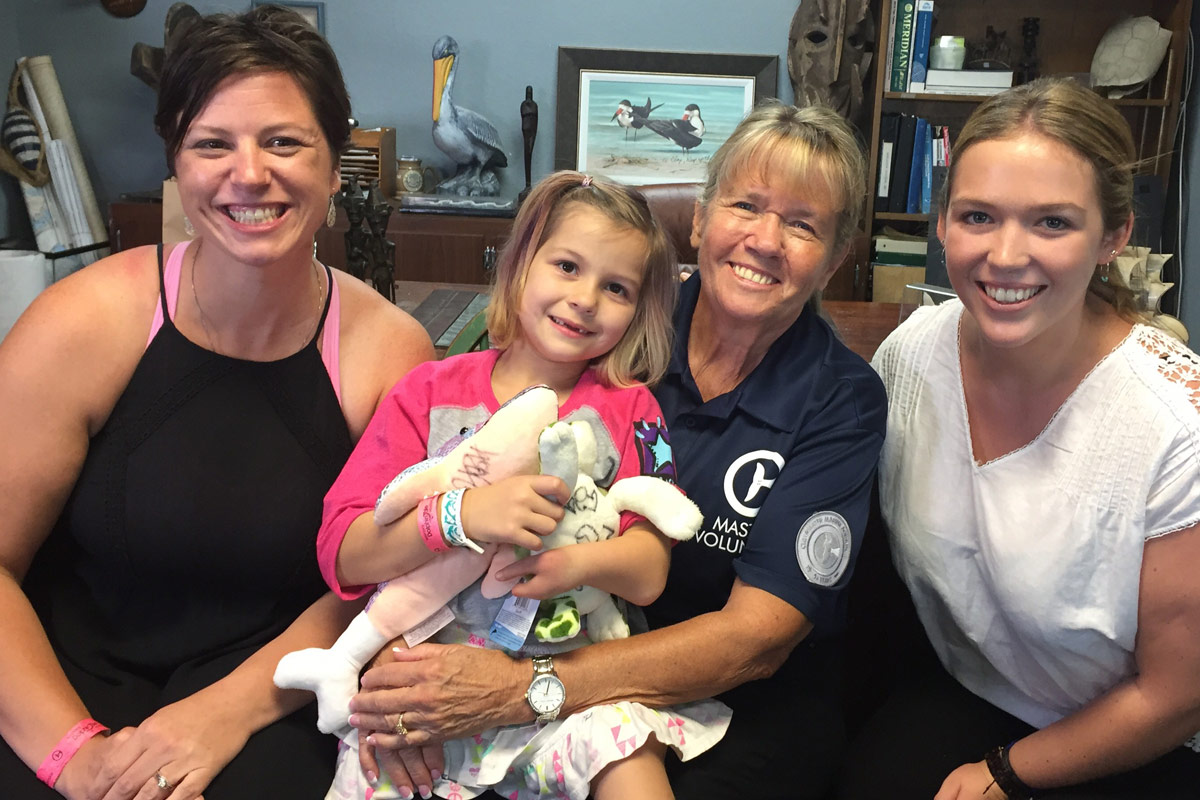 Volunteer of the Year
Throughout Eileen's six years at Clearwater Marine Aquarium she has received a total of eight awards, including the Shining Star Award, Advancement Award (she is currently a Master Volunteer) and Service Award. Most notably however, was the award she received this year, Volunteer of the Year. All of the staff at Clearwater Marine Aquarium votes on this award annually.
My greatest memory of my time at Clearwater Marine Aquarium is being voted Volunteer of the Year 2017.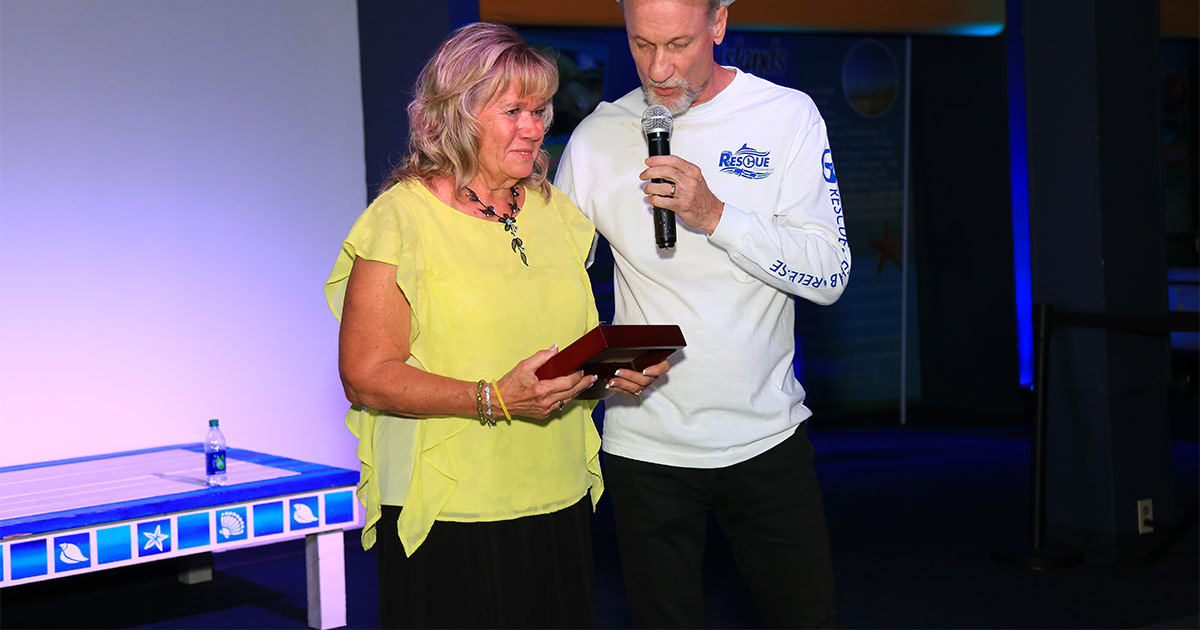 ---
Interview with Eileen
Eileen answered some questions about her experience at Clearwater Marine Aquarium:
What has been your most memorable moment at Clearwater Marine Aquarium:
"My greatest memory of my time at Clearwater Marine Aquarium is being voted Volunteer of the Year 2017."
Who is your favorite animal here at the aquarium?
"While all of our resident animals hold a special place in my heart, I do feel a special connection with our male dolphin Nicholas. Every time I watch him in session, I admire his positive responses which are filled with strength, joy and love for our Animal Care Providers."
What advice would you give to people interested in volunteering for Clearwater Marine Aquarium?
"You'll have the opportunity of meeting and working with a wonderful group of fellow volunteers, staff and interns. Obtain the priceless knowledge of our Mission of Rescue, Rehabilitation and Release and enjoy educating the public about preserving our environment and making it better for not only marine life, but for all life."
---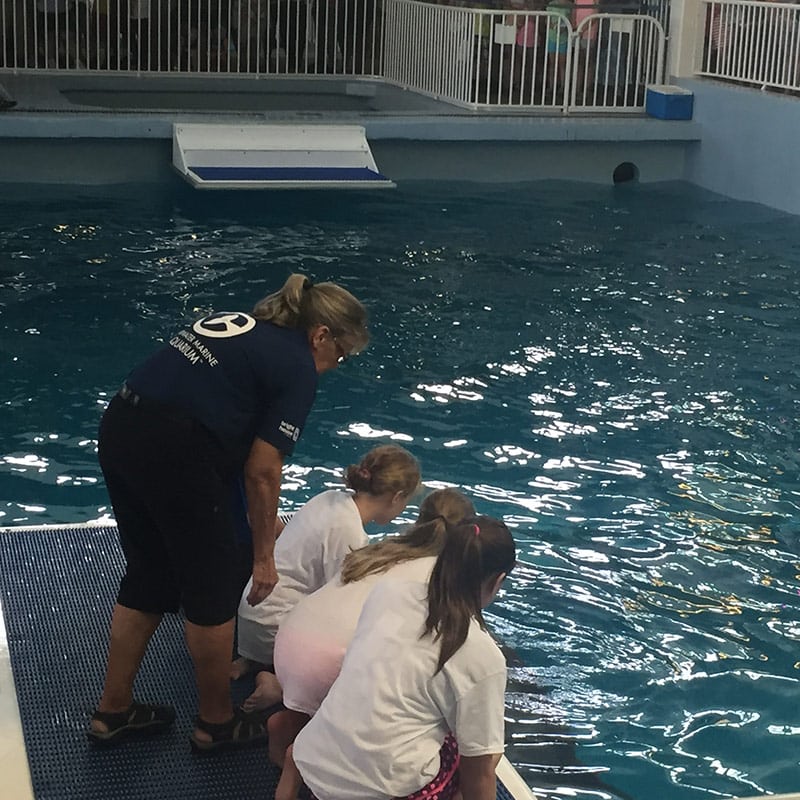 Eileen's hard work and dedication is invaluable to Clearwater Marine Aquarium and is appreciated by all those who she works with. She is a valued member of the team and couldn't be more deserving of winning Volunteer of the Year 2017.