Rescued Turtles Return to the Gulf
Clearwater Marine Aquarium released 29 green sea turtles at Honeymoon Island State Park's North Beach in Dunedin, Florida on January 25, 2018. All but one of these sea turtles stranded earlier this month during the cold snap that covered the U.S. and reached all the way down to Florida. These turtles needed to be brought into rehab to be warmed back up and to check their overall health for any other issues the cold may have caused. All of the turtles have been deemed healthy by our veterinarian and have been cleared for release by the Florida Fish and Wildlife Conservation Commission (FWC). These turtles range in size from 24 to 66 cm (carapace or shell length), stranded between January 4 and 18, and were found all over the Tamp Bay region – Hernando, Pinellas, and Pasco counties.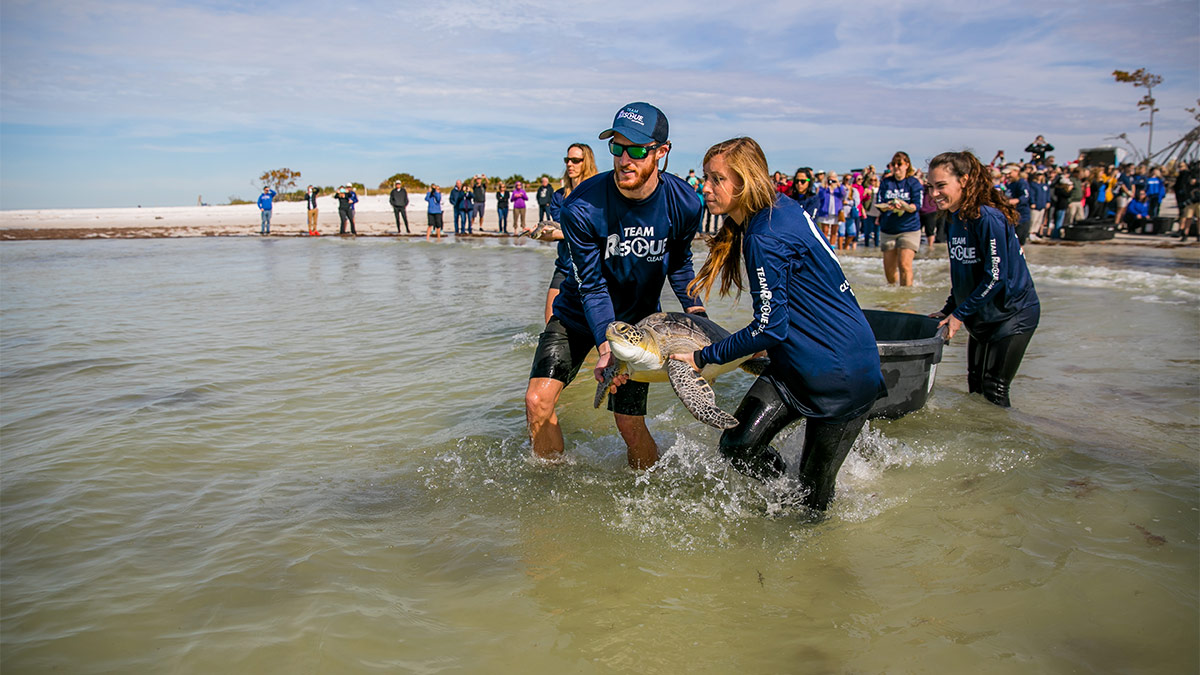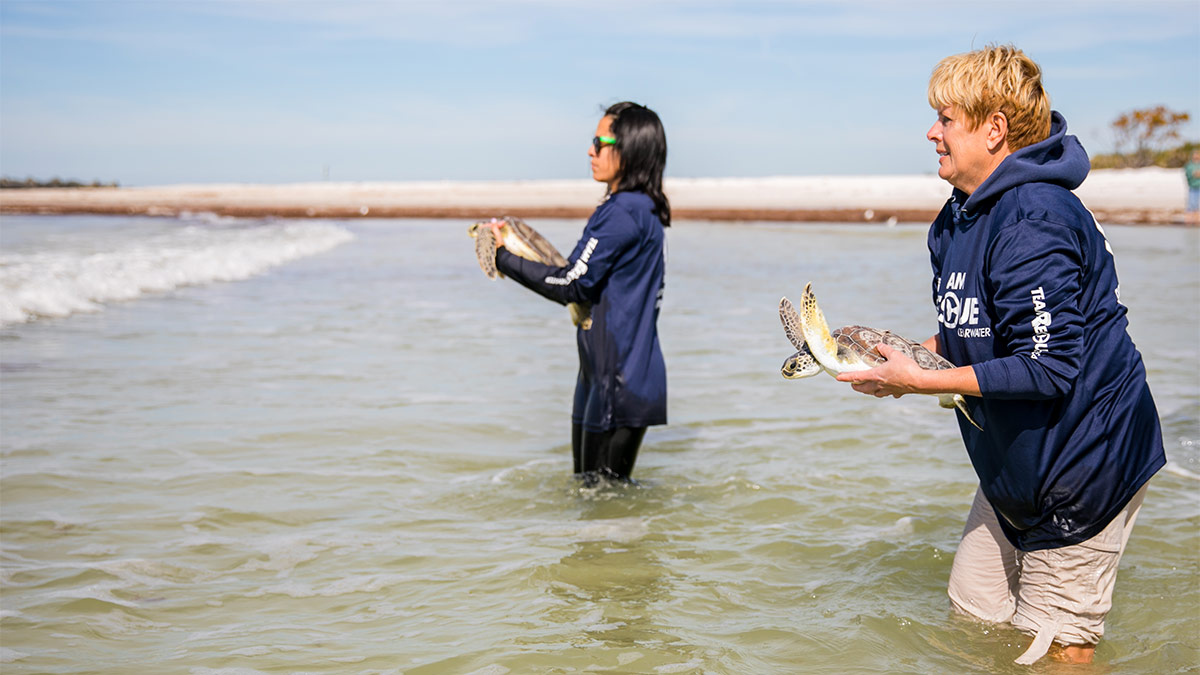 Zahara Released After Treatment for "Pap" Tumors
We also released another fully rehabbed green turtle – Zahara. She was found floating and lethargic in Citrus County on December 17, 2017, with a few small fibropapilloma "pap" tumors. She was brought to CMA for triage and care, initially given vitamins and fluids. She quickly was able to increase her swim time, and slowly began to eat soon after that. Zahara underwent a tumor removal surgery, healed and was ready to go with the other 28 turtles!
We had over 70 live sea turtles rescued during the cold snap, so the names of the turtles cover three different naming themes – constellations/celestial, NATO phonetic alphabet, and now cheeses.
List of all 29 green sea turtles released:
Alpha
Aurora
Bravo
Charlie
Dwarf
Fireball
Foxtrot
Galaxy
Hubble
India
Intergalactic
Jet
November
Ophelia
Oscar
Pluto
Romeo
Scorpio
Sierra
Tango
Twilight
Uniform
Venus
Victor
Whiskey
Xenon
Yria
Zulu
Zahara (not cold-weather related)
We wish all of these turtles the best of luck back in the ocean!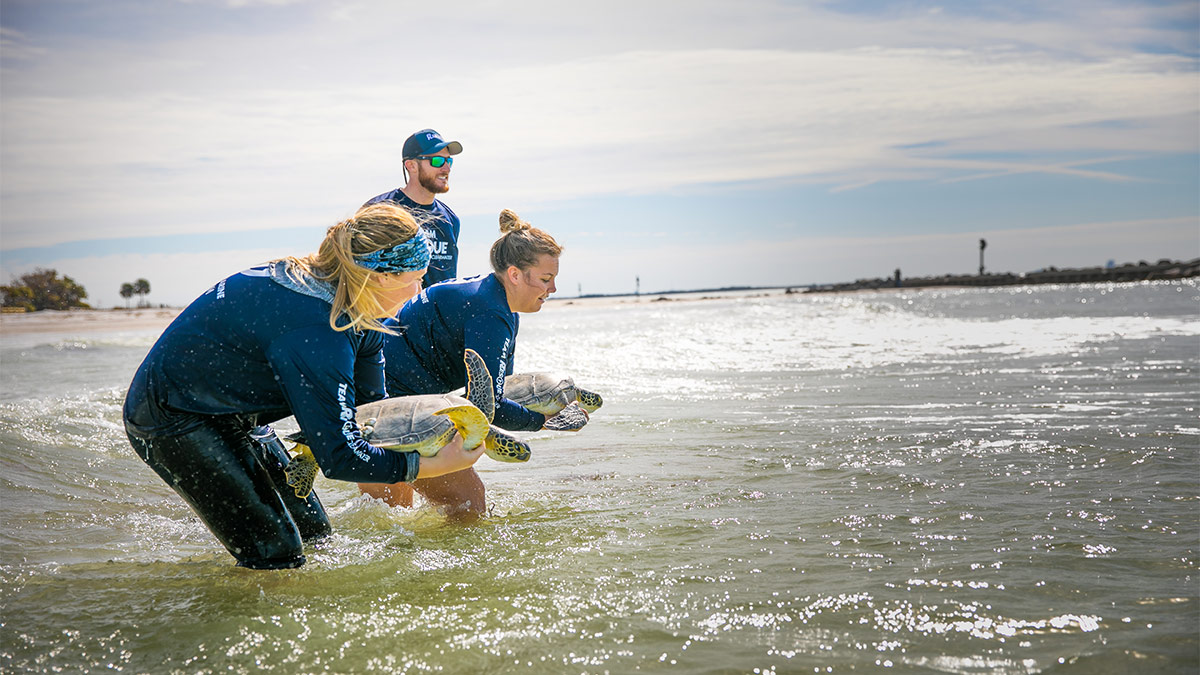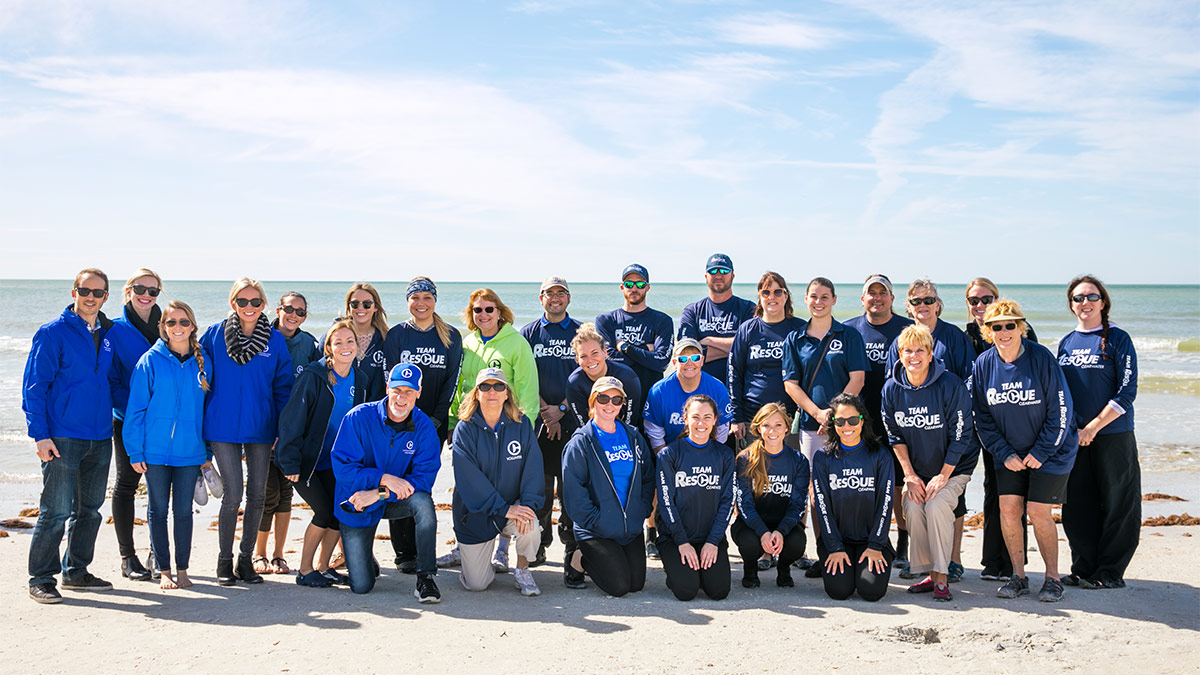 Watch the full video of the release below.

---
All marine turtle footage taken in Florida was obtained with the approval of the U.S. Fish and Wildlife Service and the Florida Fish and Wildlife Conservation Commission (FWC) under conditions not harmful to marine turtles. Footage was acquired while conducting authorized conservation activities pursuant to FWC MTP-17-172.