Stranded Manatee Calf Found Alone
Clearwater Marine Aquarium's Rescue Team in Belize responded to a call about a baby manatee stranded off a river bank on September 28, 2019. The stranded baby manatee is now being safely monitored at a wildlife rehabilitation center in northern Belize after being rescued.
The male calf, estimated to be between 2-3 weeks old, was found stranded in the Lake Independence area of Belize City in the Belize River. The concerned community called Clearwater Marine Aquarium's team for help after noticing the calf alone. Jamal Galves, CMA's program coordinator in Belize, promptly arrived on scene.
"We headed over to the river area where the community observed the little one splashing around," said Galves. "After taking some time to look around the area to ensure no other manatee was near that could possibly be the mother, we started our attempt to capture the calf." Galves continues, "I quickly grabbed the calf and raced it over to the rescue truck where it was placed and prepared for transport to the rehab center."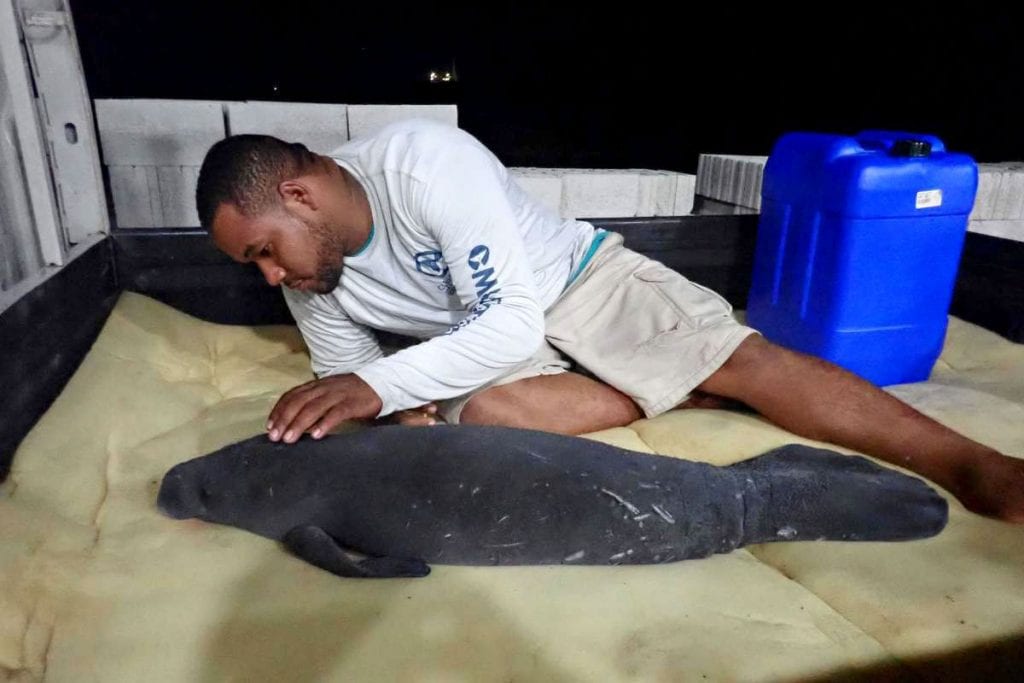 Dehydrated and slightly underweight, the young calf was given Pedialyte and covered with a wet towel during its transport to Wildtracks rehabilitation center.
Weighing in at 41.1 lbs. and measuring 115 cm., the calf begins his long journey through rehab until his eventual release back into the wild.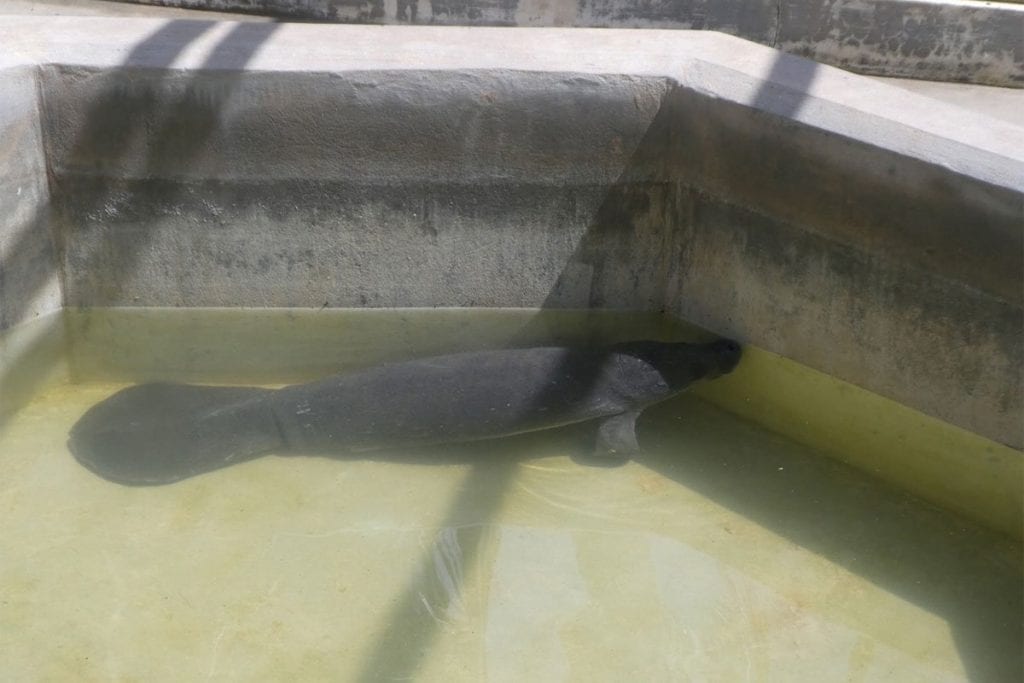 ---
Support CMA's Manatee Conservation Efforts in Belize