Rescuers Form a Human Chain to Encourage Dolphins to Move Toward Deeper Water
Clearwater Marine Aquarium assisted the Florida Fish and Wildlife Conservation Commission in successfully encouraging a group of dolphins out of a canal in St. Petersburg on Sept. 17, 2019.
Using a human chain to create a visual barrier, the four dolphins, including two calves, were able to overcome the canal bridges which were believed to be perceived as obstacles.
We're so thankful to have great partners at FWC and NOAA, and wish to remind the public to please call 727-441-1790 Ext. 1 to report a stranding.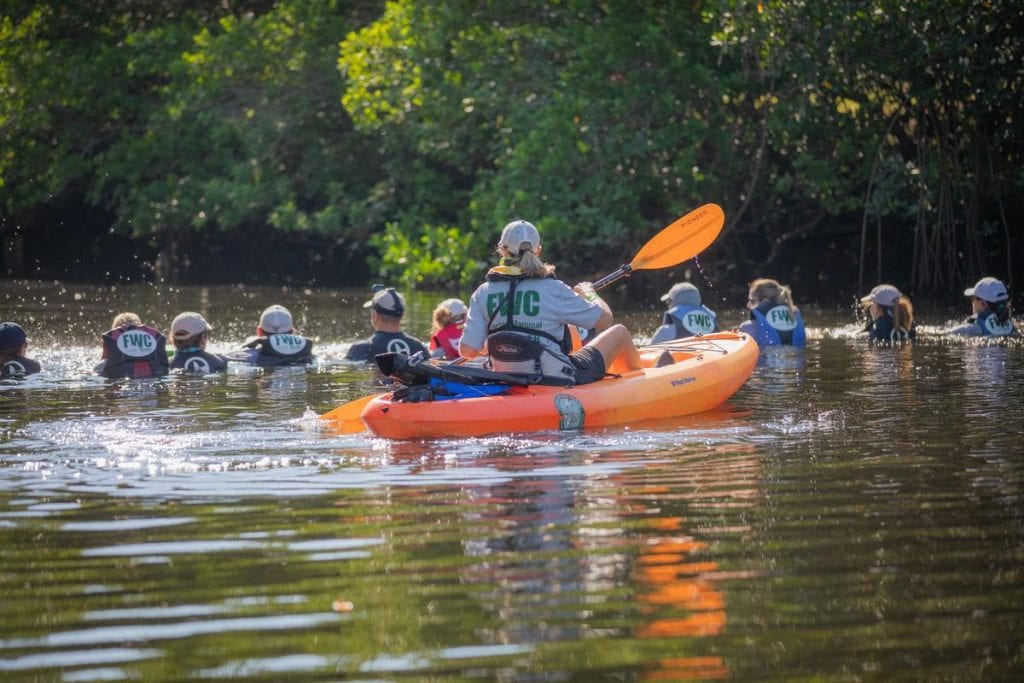 The rescue was conducted under the authority of Section 109h of the Marine Mammal Protection Act and executed by authorized and trained personnel. Attempting the same behavior in the wild is illegal under the MMPA and can result in serious harm to both humans and animals.
---
How to Respond If You Find Dolphins in Distress
If you come across any stranded or distressed dolphins, please call CMA (or your local wildlife rescue organization) right away before intervening. This includes touching, moving, or interacting with the animal in any way. Call our 24-hour rescue hotline before taking any other action: 727-441-1790 Ext. 1.