Wild Dolphin Updates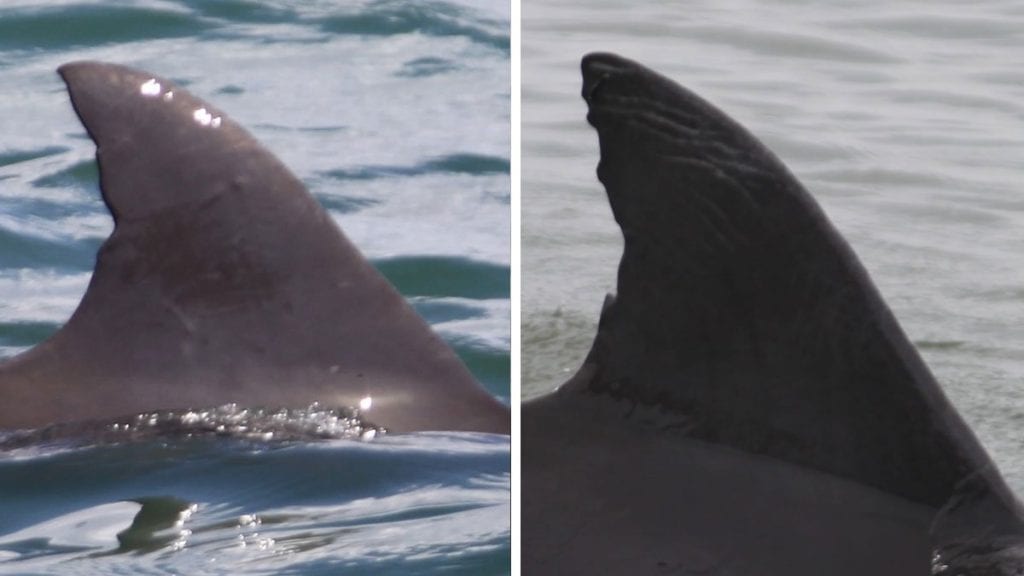 Distinguishing Dorsal Fin Twins
Dolphin dorsal fins become marked mainly through natural interactions free of any intentional nick/notch formation, meaning the markings are formed randomly. Even so, we do find "twins" among animals in the wild community.
"Twins" would be two or more dorsal fins that resemble one another. The most difficult twins to distinguish are those with minimal markings. Initial markings to a fin are typically in this fashion. When located in a similar region to another dolphin, as seen with Lily, Duke, and Ruby, differentiating among them can prove difficult. Fine details and clear photography are often critical in confirming an animal in situations such as this.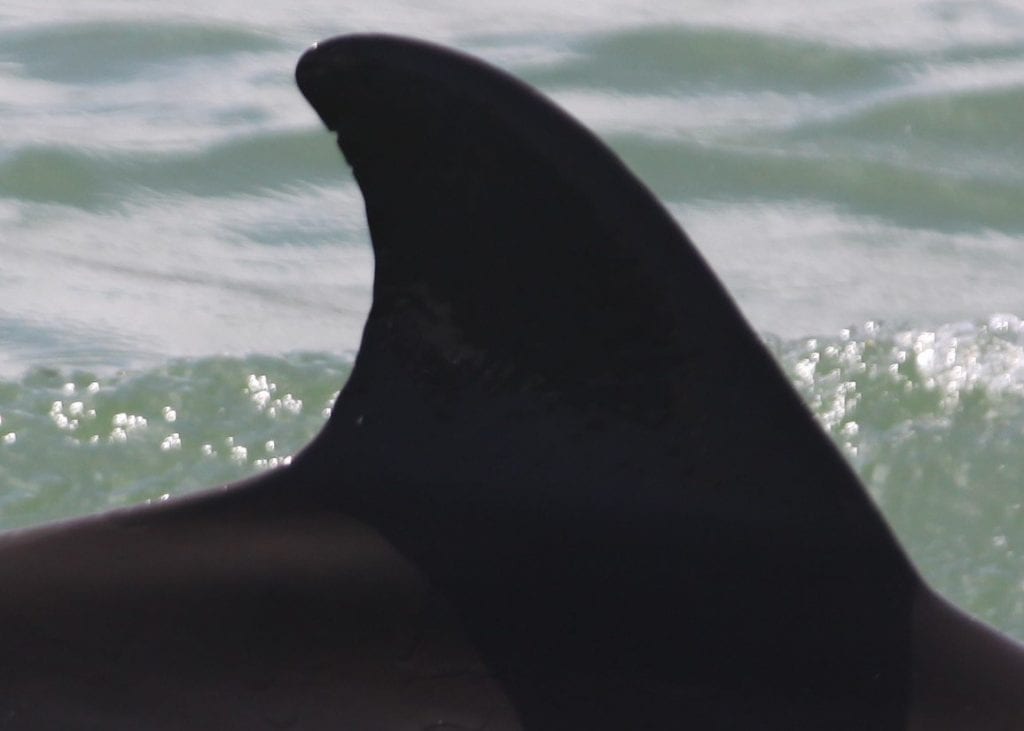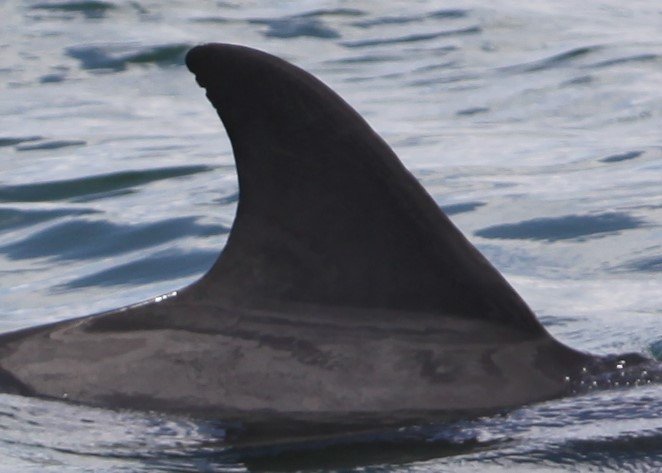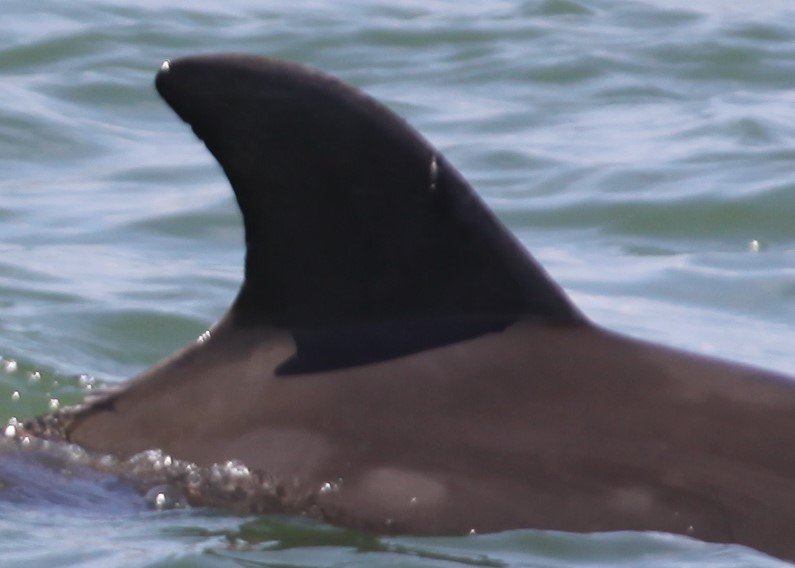 While minimal markings are an obvious challenge, we are often surprised to find heavily marked fins can also have twins. We cannot observe wild dolphins during every moment in their lives, so in most cases, we don't know the exact cause of a nick or notch. However, we can speculate that similar interactions may lead to similarities in fin markings. For example, Lady and Tidal are almost always seen in larger group structures. Larger groups may form for mating or maternal purposes, and socialization is often observed in these settings. Dolphin socialization often includes tooth raking, which is a suspected cause of many fin markings. So, we can conclude that Lady and Tidal may both have similar marking produced from these social gatherings.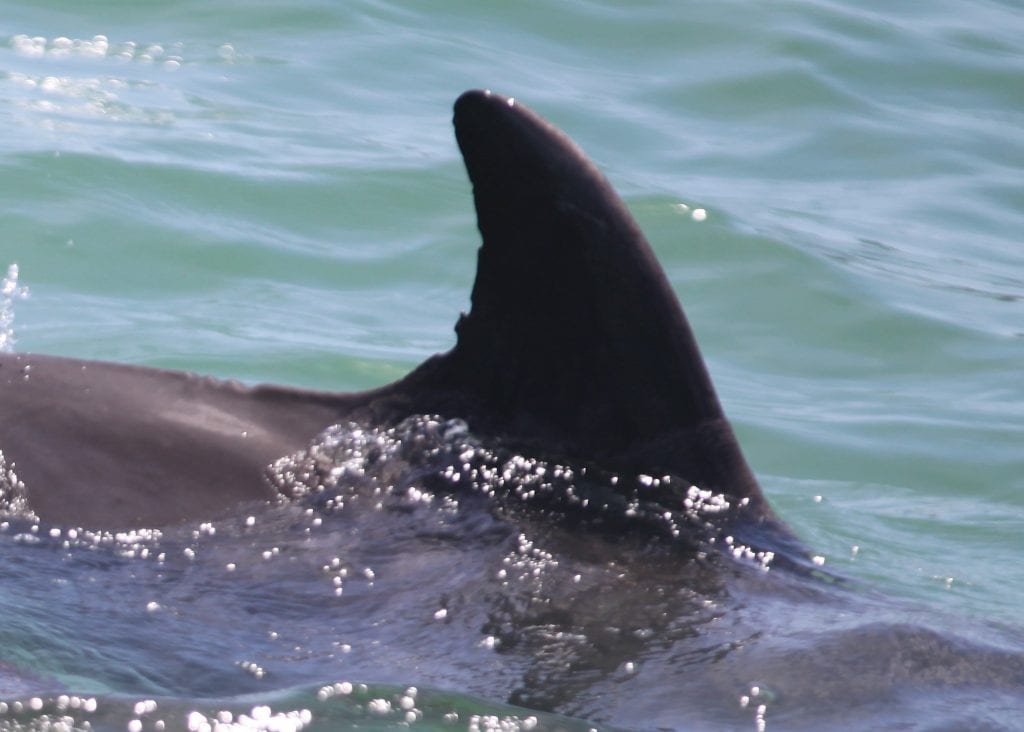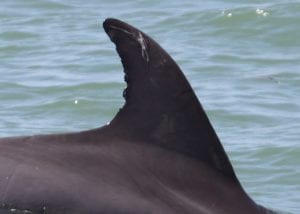 Other notable twins we commonly see are Sparta and Troy.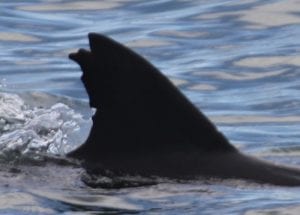 Troy is an animal that was rescued, rehabilitated, and released at Clearwater Marine Aquarium in 2006. He was first seen in our dorsal identification study in 2014.
Learn more about our local wild dolphin population on a Dolphin Adventure Tour.
---
Contributed by Savannah Gandee & Chelsea Carter, CMA Education Team. Research conducted and photographs collected under the NMFS Scientific Research Permit No. 19749.