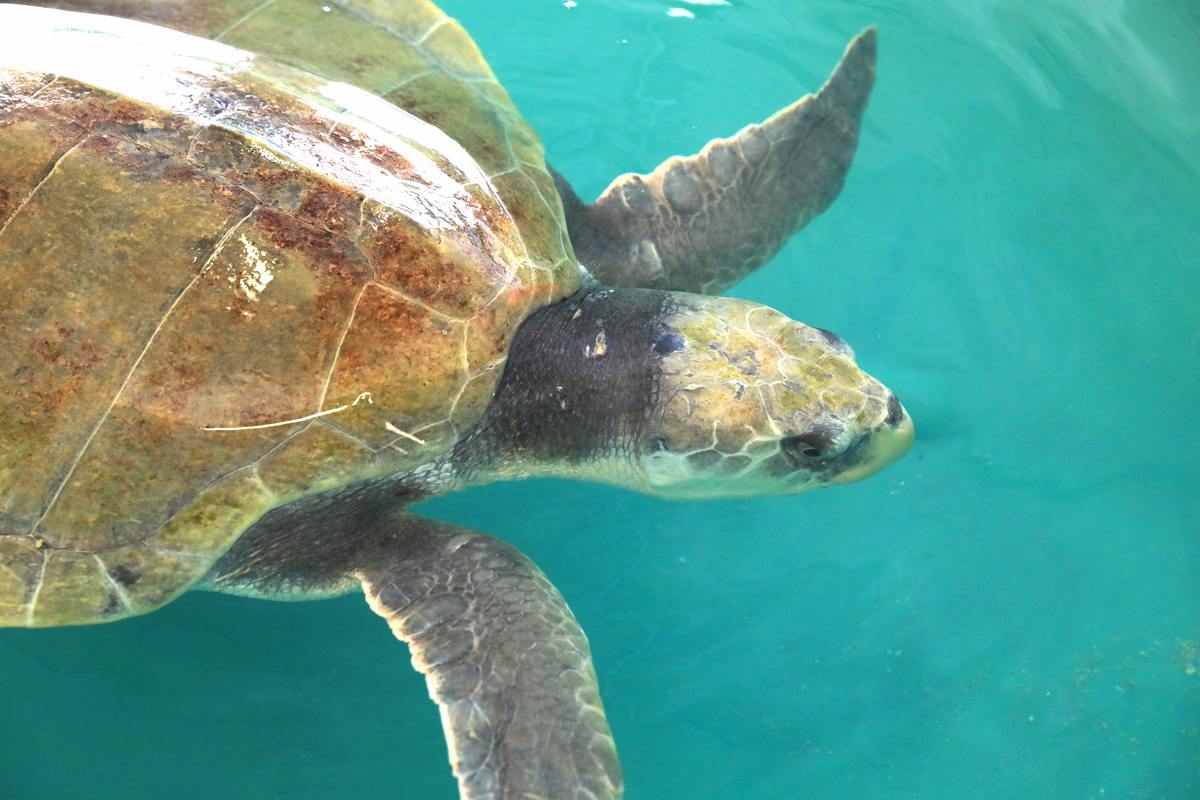 Charlie
Sub-Adult, Kemp's Ridley
(Lepidochelys kempii)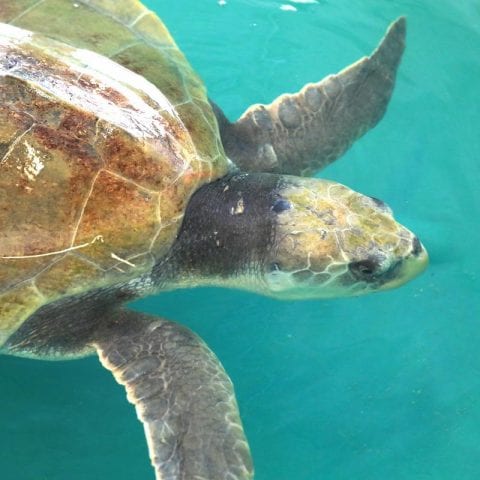 Patient Status

Released on January 30, 2020

Date Found

August 22, 2019

Location

Cedar Key, Levy County, Florida

Reason for Rescue

Found floating
---
Initial Assessment
Weight

18.5 kg (40.7 lbs)

SCL (Straight Carapace Length)

55.5 cm

Exam Findings

Active and good body condition. There are wounds on her plastron (bottom portion of shell) most likely from a boat strike.

Initial Treatment

Received vitamins, fluids, antibiotics, and anti-inflammatory medications
---
Charlie's Story
Charlie is a sub-adult Kemp's ridley who was found floating offshore near the Cedar Key area in Levy County. Charlie arrived at CMA on August 22, 2019. It was discovered during Charlie's intake exam that she has what are most likely boat strike injuries to her plastron (the bottom portion of her shell). Her initial treatment consists of vitamins, fluids, antibiotics, and anti-inflammatory medications.
Interesting Fact

It is very rare for us to get this life stage of Kemp's ridleys in our hospital!

Naming Theme

Volunteer choice
---
TREATMENT UPDATES
8.23.19

Bloodwork was sent out to the lab and first swim test was performed. It was observed that patient is buoyant.

9.3.19

Went for a CT scan. A procedure was performed to help remove the excess air that is causing her to float. Her buoyancy has improved some.

9.4.19

Continuing to do glucose checks and fluids if needed.

9.5.19

Seen resting on the bottom of her rehab pool!

9.8.19

She is starting to eat well. Beginning diet.

9.23.19

Continuing to do well. We are monitoring her plastron wound healing progress.

10.31.19

Moved to a larger rehab pool!

11.22.19

Charlie is continuing to do well. Plastron wound is healing great.

12.9.19

A wound care procedure was performed on Charlie's plastron (the bottom portion of the shell) to promote better and proper healing. Procedure went well!

1.4.20

The wound on Charlie's plastron looks great, but still needs some time to heal. We have offered Charlie a blue crab on different occasions, and she quickly eats them!

1.17.20

Charlie has received a clean bill of health from our veterinary team!

1.30.20

Charlie was released at Fred Howard Park.
---
All marine turtle footage taken in Florida was obtained with the approval of the U.S. Fish and Wildlife Service and the Florida Fish and Wildlife Conservation Commission (FWC) under conditions not harmful to marine turtles. Footage was acquired while conducting authorized conservation activities pursuant to FWC MTP-18-172.