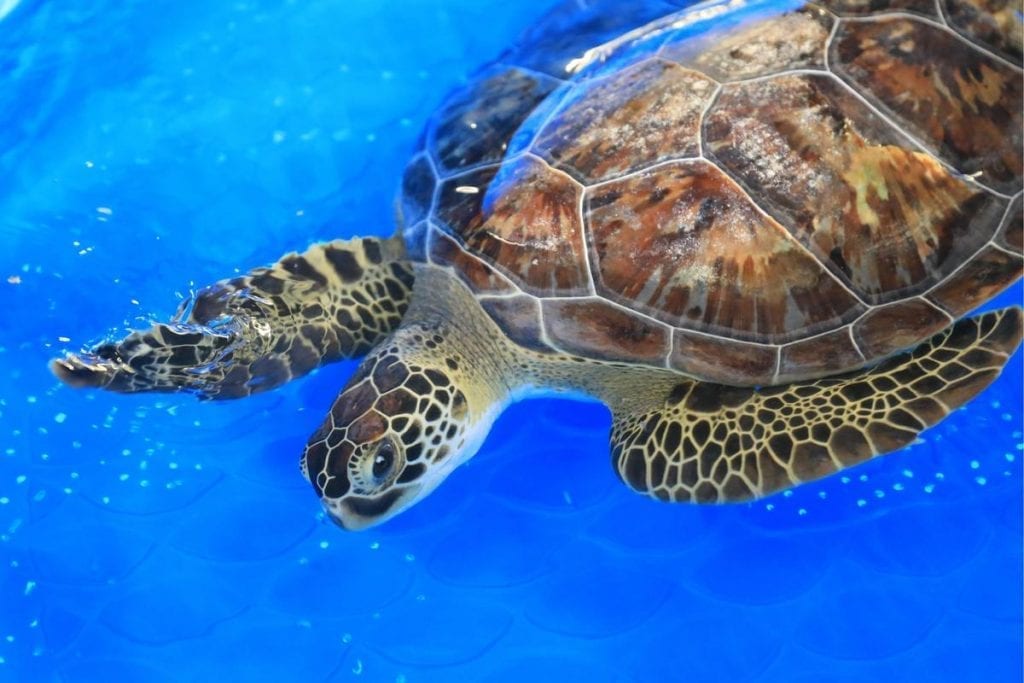 EZRA
Juvenile, Green
(Chelonia mydas)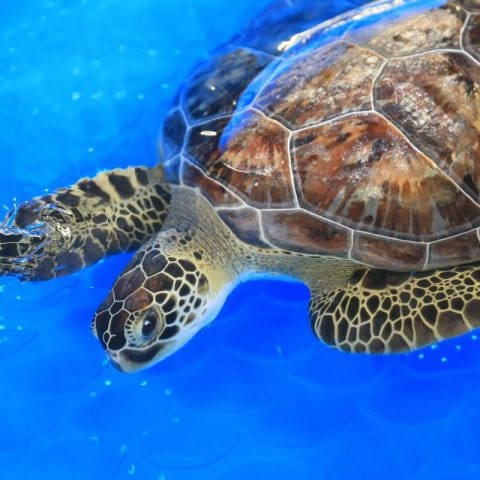 Patient Status

Former.

Date Found

August 22, 2019.

Location

Homosassa; Citrus County, Florida.

Reason for Rescue

Found buoyant.
TRIAGE
WEIGHT:

9.66 kg (19.3 lbs).

SCL (STRAIGHT CARAPACE LENGTH):

44.6 cm.

EXAM FINDINGS:

Alert and active with a good body condition. Several fibropapilloma tumors present.

INITIAL TREATMENT:

Received vitamins and fluids.
---
EZRA'S STORY
Ezra is a juvenile green sea turtle who was found offshore near Homosassa, Florida, in Citrus County. Ezra has several fibropapilloma tumors present on his body. When placed in water, Ezra showed signs of a possible neurologic disorder. His treatment plan consists of vitamins, antibiotics, and fluids.
NAMING THEME: Volunteer Choice.
---
TREATMENT UPDATES
8.23.19

Bloodwork was sent out to the lab. An initial swim test was performed, and Ezra was very erratic in deep water. Placed in a floating kiddie pool to help with this behavior.

8.29.19

Went for CT scan and started on diet.

9.4.19

Continuing to monitor swimming behavior and appetite.
---
All marine turtle footage taken in Florida was obtained with the approval of the U.S. Fish and Wildlife Service and the Florida Fish and Wildlife Conservation Commission (FWC) under conditions not harmful to marine turtles. Footage was acquired while conducting authorized conservation activities pursuant to FWC MTP-18-172.