"Cheeto," the lucky seahorse, who has captivated followers worldwide with her remarkable story of survival,was released back home on Tuesday, May 16, after rehabilitating at Clearwater Marine Aquarium. The aquarium has been providing care for Cheeto, a female lined seahorse, since April 26, after she was dropped at the feet of a young girl and her mom by a seagull, on Indian Shores Beach, Florida. Having visited the aquarium, the mother knew to call CMA, known for the rescue, rehabilitation and release of marine life of all sizes.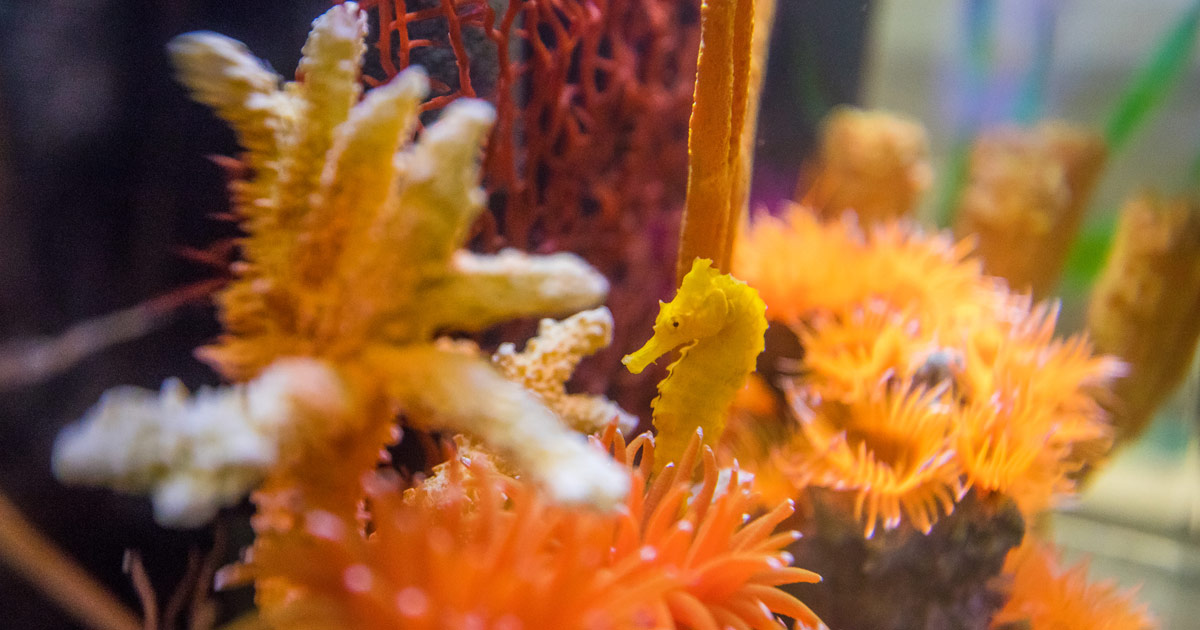 Rescued Seahorse Becomes Famous During Rehabilitation
After Cheeto's condition was stabilized, CMA launched the "Cheeto Cam" on May 10, to enable others to learn about seahorses and observe Cheeto's rehabilitation. The live webcam and incredible rescue story was shared on news stations across the country and received hundreds of thousands of views, totaling over three million in all. Viewers observed the webcam around the clock as she was fed a diet of ghost shrimp and swam through her marine environment. Once healthy enough, she was ready for release back home into the wild. "We are providing a high level of care for Cheeto and are thrilled she has the opportunity to be released so soon," said David Yates, CEO. "We are pleased we have had the opportunity to rehabilitate her."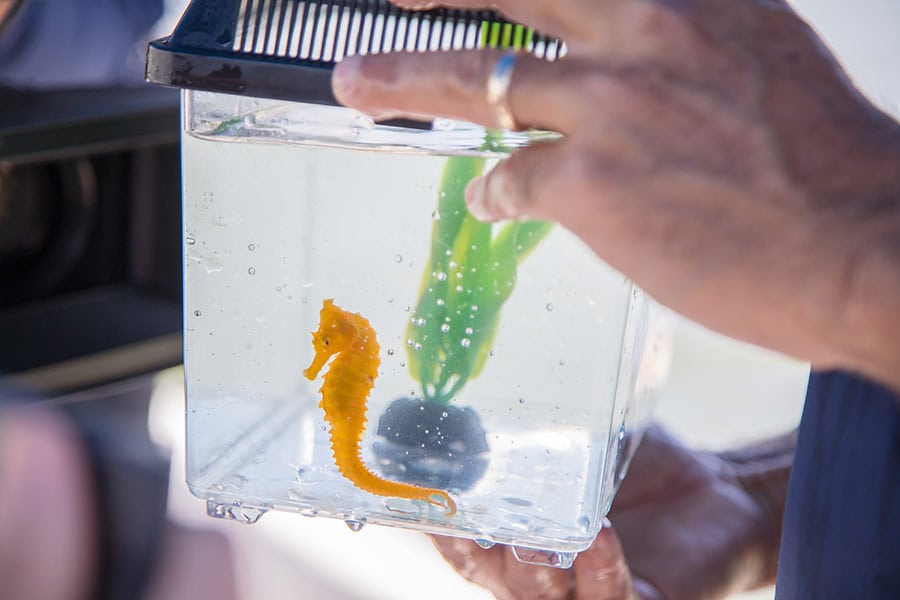 Cheeto Released
Clearwater Marine Aquarium found a suitable release location for Cheeto near Caladesi Island State Park. Seagrass beds around this area are an ideal habitat for seahorses. On May 16, Cheeto was transported on a rescue boat to the release location, just a couple miles away from the aquarium. Don Stansell, the marine biologist who had been managing care for Cheeto at CMA was there to personally release her. Media were also invited to come along and shared live coverage of the special seahorse release. The news coverage received thousands of views and comments from people touched by Cheeto's amazing rescue story from rehab to release.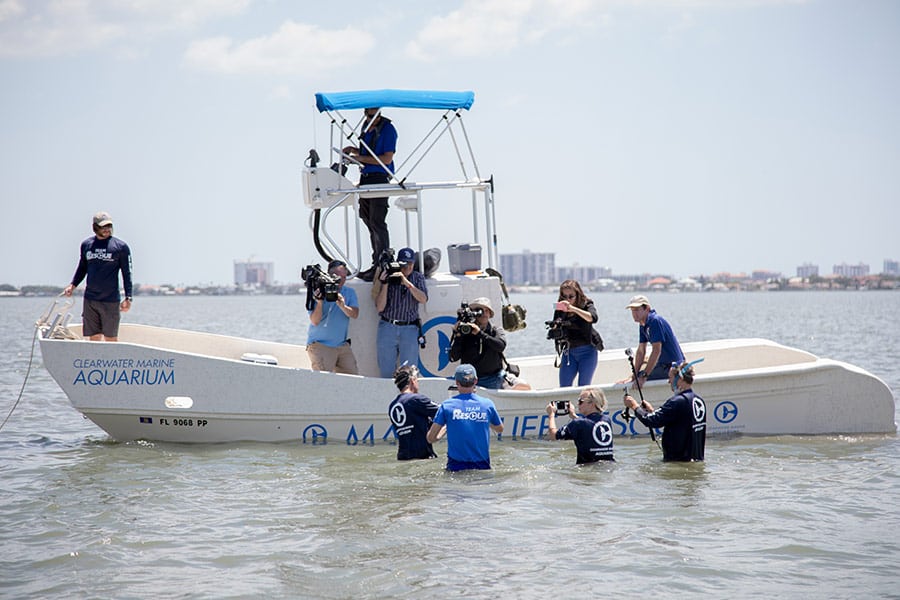 ---
Watch the full live release: