Chex
Juvenile, Green
(Chelonia mydas)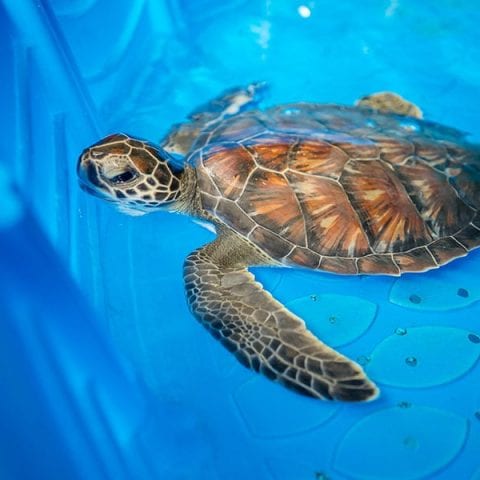 Release Date

May 25, 2017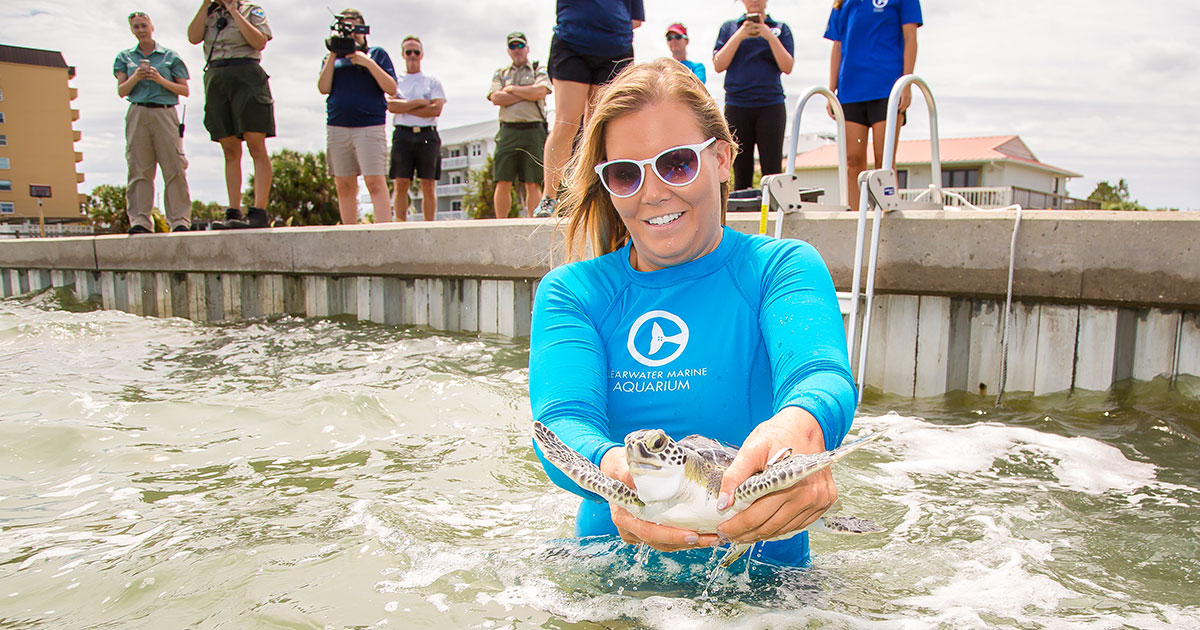 Chex, a very small juvenile green sea turtle with a take-home message, came to Clearwater Marine Aquarium on March 20, 2017. He was initially found floating around Redington Pier. At a very small 1.3kg (around 2.7lbs), he was a fighter from the beginning. Initial triage consisted of bloodwork, vitamin and antibiotic injections, fluids and x-rays. All seemed well but Chex continued to float at the surface of the water. He spent the beginning of his rehab here at CMA in a kiddie pool. We use kiddie pools when turtles first come into the facility in order to conserve their energy. Turtles naturally do not prefer to be at the surface of the water, so floating turtles will use all their energy to try and stay under. The kiddie pool prevents them from doing so, and provides a shallow swimming area.
Balloon Discovered Inside Sea Turtle
Little did we know what tiny Chex was hiding from us! On April 8, 2017, he started defecating a balloon tied to a ribbon, and passed the entire thing by the next morning. This type of material is very hard to detect in the GI tract with x-rays or CT scans. Marine debris, such as the balloon Chex ate, affects all marine life, not just our sea turtle friends.
Cleared for Release
Chex grew stronger every day, finally moving into deep water and eating solid food like a champ! On May 18, 2017, Chex was finally cleared for release by our veterinary staff and FWC. Released on May 25, 2017, off Honeymoon Island in Dunedin, FL. We wish Chex the best!
---
All marine turtle footage taken in Florida was obtained with the approval of the U.S. Fish and Wildlife Service and the Florida Fish and Wildlife Conservation Commission (FWC) under conditions not harmful to marine turtles. Footage was acquired while conducting authorized conservation activities pursuant to FWC MTP-17-172.