Ron Jon Scholarships Available for 4th to 8th graders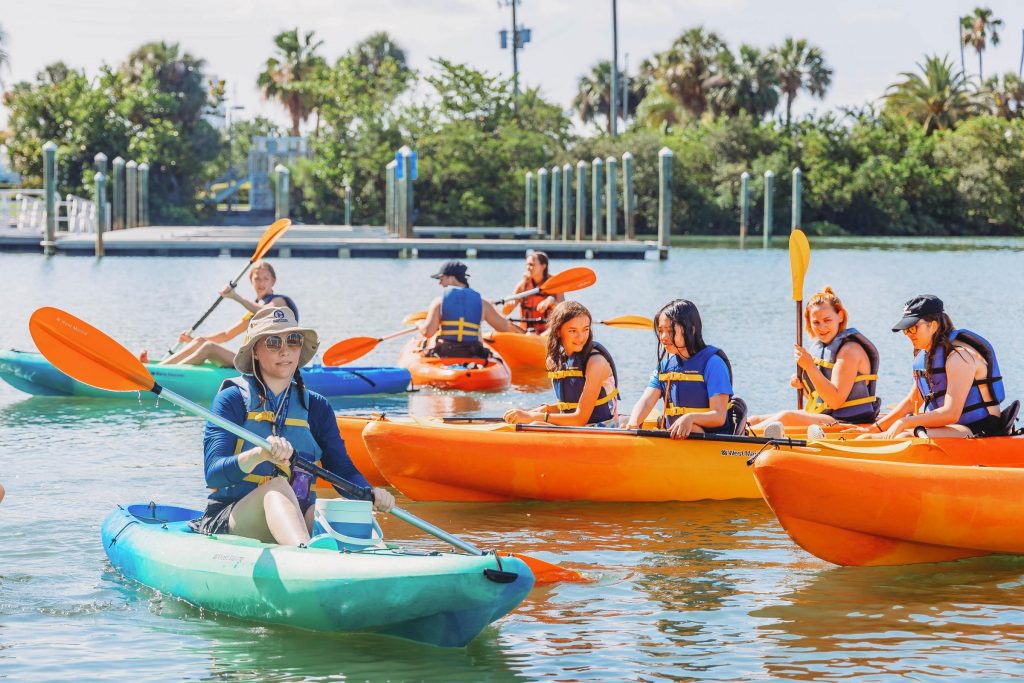 CLEARWATER, Fla (May 30, 2023) – Clearwater Marine Aquarium offers fun, educational and award-winning Summer Camp programs throughout the summer with different activities such as snorkeling and kayaking for each grade level. Get your camper ready to have fun as they embark on their own coastal learning experience in all new programs for 2023. Week-long camps run from June 5 to Aug. 18.
In addition, this year, Clearwater Marine Aquarium will also offer the Ron Jon & Surfing's Evolution and Preservation Foundation, Inc., Scholarship for summer camp programs for graduates of 4th to 8th grade. Each scholarship will cover the cost of one week of full-day camp tuition (two $240 camp sessions), a camp gear pack, and daily lunches, during selected weeks throughout the summer. All applications must be received by end of day on Friday, June 9, 2023, and will be reviewed on a first-come, first-served basis. Apply for the scholarship here.
Camps feature meeting and learning about rescued dolphins, river otters and sea turtles while viewing CMA's mission of Rescue, Rehab and Release first hand. Camp options feature snorkeling seagrass beds and sand flats, kayaking through local estuaries, visiting rescued residents and discovering marine creatures in their natural habitats.
"These are one-of-a-kind adventures in the great outdoors for elementary and high schoolers to be able to learn about the environment and conservation," said Kalie Laughlin, Manager of Conservation Education Programs at CMA.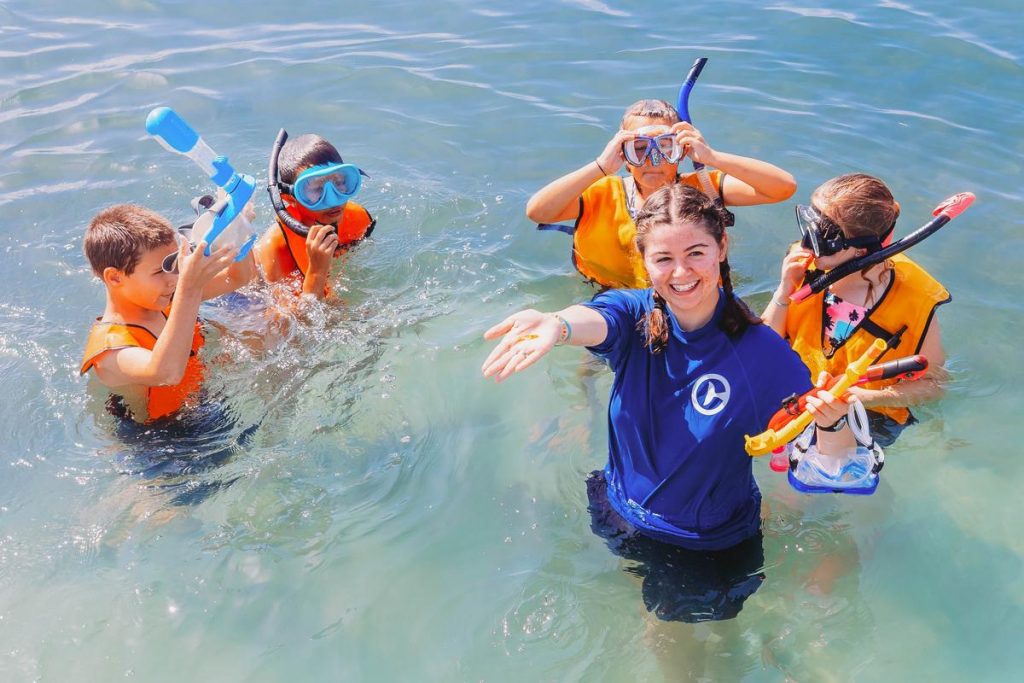 For camps that include snorkeling, boats are supervised by Coast Guard certified Captains in addition to staff and college interns. Snorkeling experience is not required for camps that have snorkeling activities.
Camps are broken down to K-1, K-3, 2-3, 4-5, 6-8, 9-12.
Each camp is a 5-day program running Monday through Friday, morning camp sessions from 8:30 a.m. to 11:30 a.m. and afternoon camp sessions run from 1 p.m. to 4 p.m. Advanced Marine Biology is a full day camp that runs from 8:30 a.m. to 4 p.m. for high school students. Most camp sessions are $240 for each week and $220 for CMA members.
Visit cmaquarium.org/camps to download the Marine Science Camp brochure or call (727) 441-1790 ext. 2270 for more information. Camps are located at CMA at 249 Windward Passage, Clearwater.
MEDIA CONTACT Marsha Strickhouser, (727) 242-0770, Clearwater Marine Aquarium, mstrickhouser@cmaquarium.org.
###
About Clearwater Marine Aquarium

Clearwater Marine Aquarium (CMA) is a 501(c)(3) nonprofit working marine rescue center dedicated to inspiring the human spirit through leadership in education, research, rescue, rehabilitation and release. With a mission to preserve the environment and its marine life, CMA is home to rescued dolphins, sea turtles, river otters, stingrays, a nurse shark and more. Through Clearwater Marine Aquarium Research Institute, CMA conducts important global research focused on protecting manatees, North Atlantic right whales and sea turtles. Major motion picture Dolphin Tale (2011) and its sequel Dolphin Tale 2 (2014) features the true stories of rescued resident dolphins Winter and Hope, inspiring millions around the world. The mission and potential to change people's lives differentiates Clearwater Marine Aquarium from any other aquarium in the world.
© 2023 Clearwater Marine Aquarium | 249 Windward Passage, Clearwater, FL 33767 | 727-445-1139 | 727-441-1790 | mission.cmaquarium.org | cmaquarium.org

We believe in preserving our environment while inspiring the human spirit through leadership in the rescue, rehabilitation, and release of marine life; environmental education; research; and conservation.
A Florida non-profit 501(c)(3) organization