Sea turtle nesting season on Florida's Gulf Coast extends May 1 through October 31
CLEARWATER, Fla. (April 6, 2021) – Clearwater Marine Aquarium is kicking off sea turtle nesting season on Saturday, April 10 with their annual Sea Turtle Awareness Day, although this year, the event will be virtual through Facebook Live.
"Sea Turtle Awareness Day is an opportunity to remind our community and visitors that nesting season is upon us and to be especially cautious and alert when they are on or near our beaches during this special time," said Sea Turtle Conservation Program Supervisor Lindsey Flynn.
Viewers will be taken on a pre-recorded nesting patrol ride to see first-hand how CMA's team monitors the beach each day from April 15 through October 31. A live Q&A and beach clean-up will follow the video.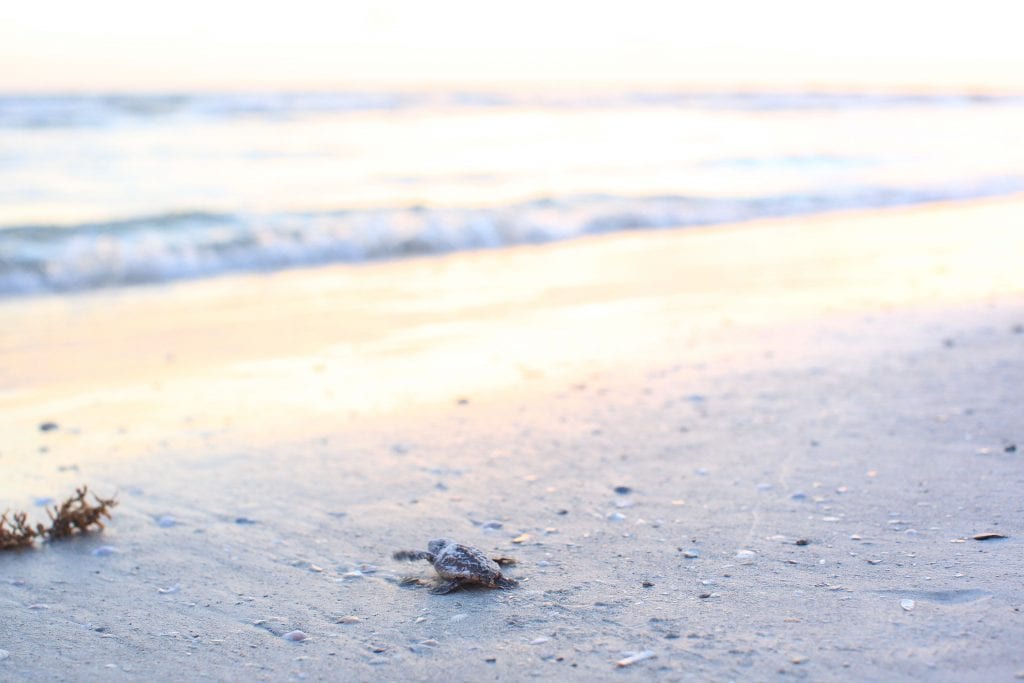 "Residents and visitors play a crucial role in this extraordinary process," said Flynn. "There are many things they can do to protect our sea turtles, such as picking up their trash and filling in holes on the beach. One of the other big challenges we face is encouraging residents and businesses to use sea turtle friendly lighting to reduce the number of sea turtles crawling away from the water or wandering on the beach due to the presence of bright artificial lights. These are what we call disorientation events."
According to the FWC's most recent Disorientation Database as of 4 January 2019, disorientations statewide have been increasing year over year.
Winter the Dolphin's Beach Club located on Clearwater Beach and named after the inspiring dolphin Winter made famous by the Dolphin Tale movies, has been working with CMA to educate their guests on being sea turtle advocates and to ensure they are meeting or exceeding all recommendations for beach hotels. Measures to protect marine life go beyond sea turtle friendly lighting to include the elimination of single-use plastics and even special window treatments to reduce energy use while minimizing the harmful effects of sun glare off of the Gulf. In partnership with CMA, guests contribute to CMA's non-profit mission with a portion of the proceeds from each room night going directly to the care, education, research and conservation of marine mammals.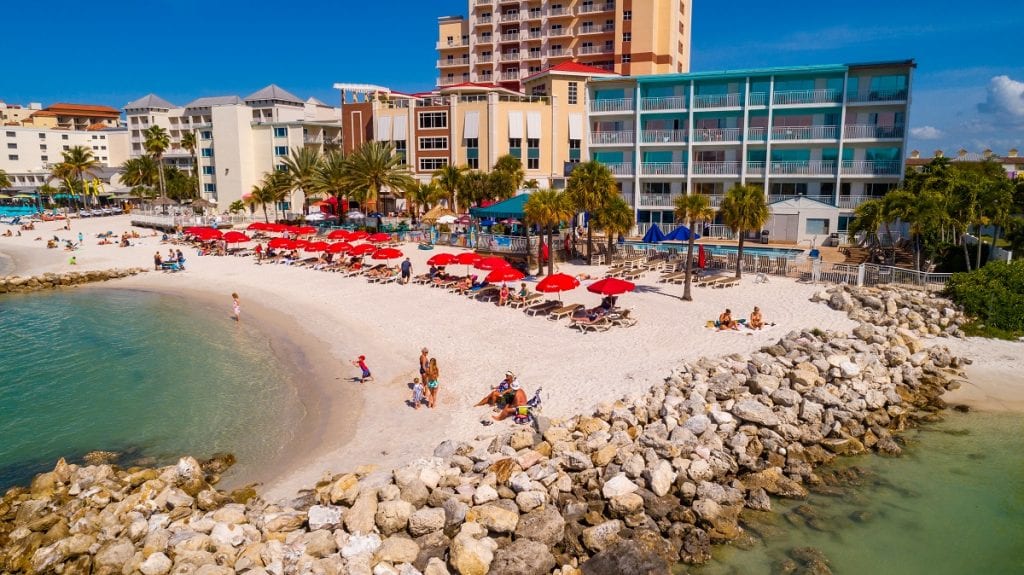 CMA's 2020 Nesting Season Highlights
Two green sea turtle nests were successfully laid and hatched. It had been a decade since a green sea turtle nest was found within CMA's survey area on the beaches of North Pinellas.

The Florida Fish and Wildlife Conservation Commission (FWC) pulled samples from the nests to compare their genetic and isotopic makeup with those of nests from around the state to get an idea of how the sub-populations relate to one another.

222 nests were observed yielding 10,674 live hatchlings.
The first nest was discovered in early May.
Flynn's team increased their observation area from approximately 12.4 miles of beach to nearly 21 this season, stretching from Clearwater to Treasure Island in Pinellas County.
About the Sea Turtle Conservation Program at CMA
CMA reports annual nesting data to FWC and Pinellas County. To FWC, the team reports nest and false crawl counts, disorientation events, obstruction events, predation and vandalism. The county also receives weekly escarpment surveys and bi-annual lighting surveys.
Flynn's team monitors nearly 21 miles of beach, 7 days a week, April 15 through October 31.
Help protect a nest in CMA's survey area by purchasing a personalized plaque. Plaques will be affixed to a nest during the 2021 season. Visit protectnest.org for more details.
For more information on Sea Turtle Awareness Day, visit cmaquarium.org.
###
About Clearwater Marine Aquarium

Clearwater Marine Aquarium (CMA) is a 501(c)(3) nonprofit working marine rescue center dedicated to preserving our marine life and environment while inspiring the human spirit through leadership in education, research, rescue, rehabilitation and release. CMA is home to rescue dolphins, sea turtles, river otters, stingrays, nurse sharks and more. Winter, the dolphin's story of survival after injury that caused her to lose her tail, has impacted millions of people around the world. A major motion picture, Dolphin Tale, highlighted her life story in 2011. The sequel, Dolphin Tale 2, was released in September 2014 and features the incredible story of Hope, a young resident dolphin of CMA. The mission and potential to change people's lives differentiates Clearwater Marine Aquarium from any other aquarium in the world

About Immotion Group

Immotion Group is the global leader in immersive edutainment. By combining educational VR experiences with state-of-the-art motion-platform technology, Immotion gives zoos, aquariums, museums and science centers, a fresh new attraction that excites and engages visitors of all ages while dramatically increasing ancillary revenues. All immersive solutions come fully themed and require no upfront CAPEX. Scalable from 4 seats to a 40+ seat VR theater complete with an immersive interactive pre-show area, Immotion's cinematic experiences transport guests to worlds beyond their imagination. Creating all content from its Los Angeles and UK studios, the Immotion team is committed to providing its partners with the best experiences on the market today — 100% guided by scientists/ conservation experts and directed by Emmy Award-winning directors. Immotion is taking immersive edutainment to the next level.

About NOAA

NOAA's mission is to understand and predict changes in the Earth's environment, from the depths of the ocean to the surface of the sun, and to conserve and manage our coastal and marine resources.
© 2021 Clearwater Marine Aquarium | 249 Windward Passage, Clearwater, FL 33767 | 727-445-1139 | 727-441-1790 | mission.cmaquarium.org | cmaquarium.org

We believe in preserving our environment while inspiring the human spirit through leadership in the rescue, rehabilitation, and release of marine life; environmental education; research; and conservation.
A Florida non-profit 501(c)(3) organization