Efforts are critical to the survival of Right whales in North America.
SAVANNAH, Ga. (December 21, 2020) – Clearwater Marine Aquarium Research Institute is proud to announce upcoming work with the U.S. Army Corps of Engineers to triple its efforts in saving the right whale. Along with survey effort from Florida Fish and Wildlife Conservation Commission, Georgia Department of Natural Resources, and NOAA, aerial survey teams are now tracking right whale activity from the Cape Canaveral Seashore up to the North Carolina and Virginia border.
"It's important to understand the movement of North Atlantic Right Whales, especially in relation to their whereabouts near our projects," said Alan Shirey, environmental engineer for the U.S. Army Corps of Engineers, Charleston District. "These whales tend to migrate in shallower waters than other whales, which can put them near our dredging projects. These flights will provide more detailed information on their migration habits than we have now so that we can better plan our work."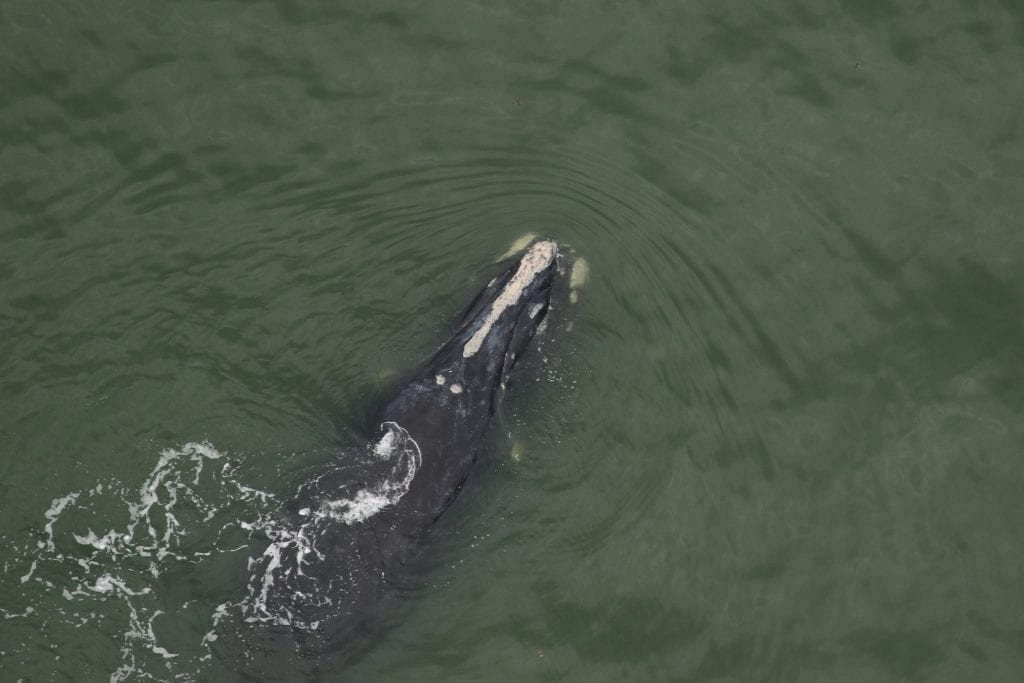 Scientists estimate there are less than 400 right whales remaining, making them one of the rarest whales in the world. Being able to track and monitor their movements brings awareness to the species and is critical to their survival.
"We are very excited to expand our aerial survey efforts this year," said Melanie White, North Atlantic Right Whale Conservation Project Manager. "It's such an incredible honor to be a part of the collective community who are so dedicated to saving this species. COVID has presented some challenges but we've implemented strict protocols and have been able to open two new field houses, hire six new biologists, and add two planes to support the new coverage area. In all, we will be covering an additional 3,700 miles."
White and her team fly a grid pattern of tracklines which range between 25 and 50 nautical miles (nmi) long. In the 2019-2020 season the CMARI team was generally responsibly for 800 nmi of tracklines, logged 230 survey hours, was the first to sight the first right whale mother/calf pair of the season, and spotted eight unique mother/calf pairs. This season, the team is covering over 4,500 nmi.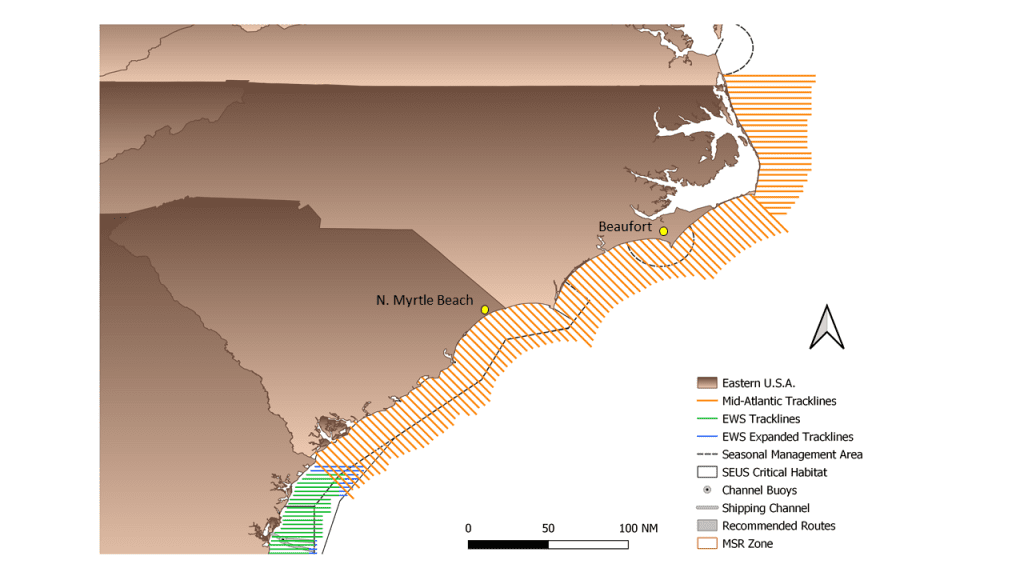 The data collected by CMARI's right whale team is submitted to entities including the New England Aquarium, University of Rhode Island, North Atlantic Right Whale Consortium (NARWC), the Ocean Biogeographic Information System (OBIS), and in the habitat-based cetacean density models developed by the Marine Geospatial Ecology Laboratory at Duke University.
Data collected during these flights is used to better understand right whale's habitat usage, monitor the population, and in modelling their behavior. Scientists also use CMARI's photographic information to monitor health assessment in short and long-term studies relating to injury and entanglement events.
"Since data has been opportunistically collected in this region in recent years, more consistent coverage and information will aid in assisting better modeling, demographic usage and susceptibility to anthropogenic threats," said White.
Each winter, right whales travel more than 1,000 miles from their feeding grounds off New England and Canada to their calving grounds in the coastal waters of South Carolina, Georgia and northeastern Florida. CMARI and partner organizations track the movement and behavior of right whales during calving season which begins in mid-November and runs through mid-April. The CMARI aerial survey team begins their flights the first of December each year.
###
About Clearwater Marine Aquarium

Clearwater Marine Aquarium (CMA) is a 501(c)(3) nonprofit working marine rescue center dedicated to preserving our marine life and environment while inspiring the human spirit through leadership in education, research, rescue, rehabilitation and release. CMA is home to rescue dolphins, sea turtles, river otters, stingrays, nurse sharks and more. Winter, the dolphin's story of survival after injury that caused her to lose her tail, has impacted millions of people around the world. A major motion picture, Dolphin Tale, highlighted her life story in 2011. The sequel, Dolphin Tale 2, was released in September 2014 and features the incredible story of Hope, a young resident dolphin of CMA. The mission and potential to change people's lives differentiates Clearwater Marine Aquarium from any other aquarium in the world
© 2020 Clearwater Marine Aquarium | 249 Windward Passage, Clearwater, FL 33767 | 727-445-1139 | 727-441-1790 | (Mission Site URL) | (Visit Site URL)

We believe in preserving our environment while inspiring the human spirit through leadership in the rescue, rehabilitation, and release of marine life; environmental education; research; and conservation.
A Florida non-profit 501(c)(3) organization