Dolphin Calf Found Entangled Near Pier 60
Clearwater Marine Aquarium's Rescue Team responded to a distressed dolphin calf on Clearwater Beach on July 20, 2022. The calf was found entangled in the line of a crab trap near Pier 60.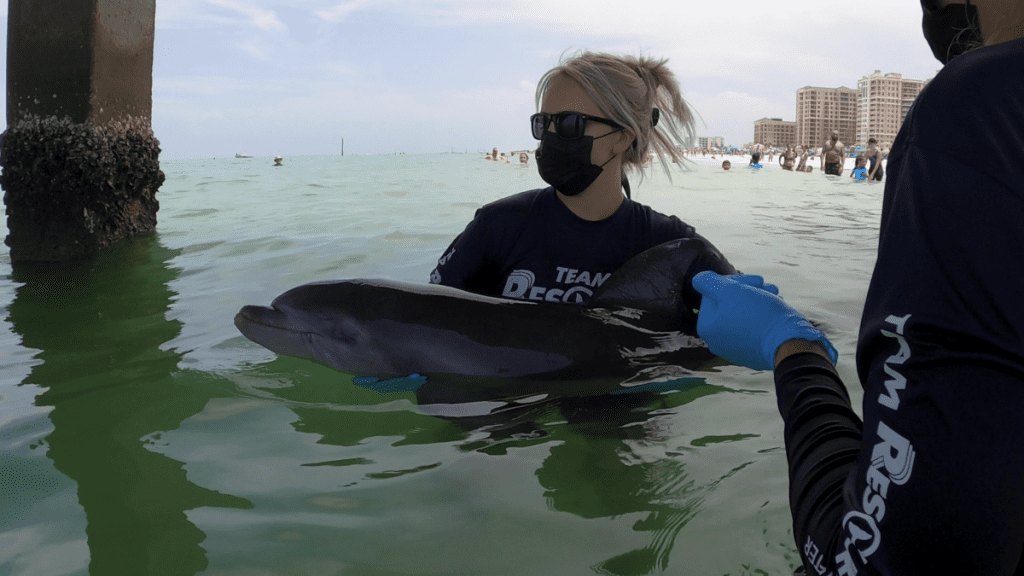 Dolphin Calf Struggles to Swim Again
Although the mother had left the area, the team attempted a release with careful monitoring by boat to give it a chance to reconnect with its mother in the wild. Unfortunately, upon release, the animal struggled to swim in the open water.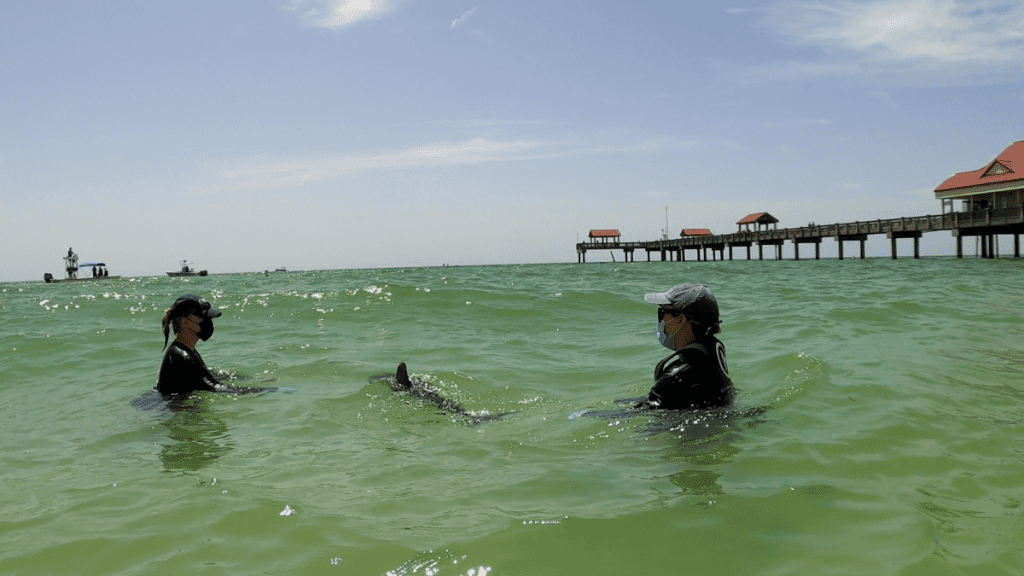 Transport to SeaWorld Orlando for Rehabilitation
After consultation with the National Oceanic and Atmospheric Administration (NOAA), the calf was transported to the closest authorized Marine Mammal Stranding Network facility that was open for rehabilitation, SeaWorld Orlando.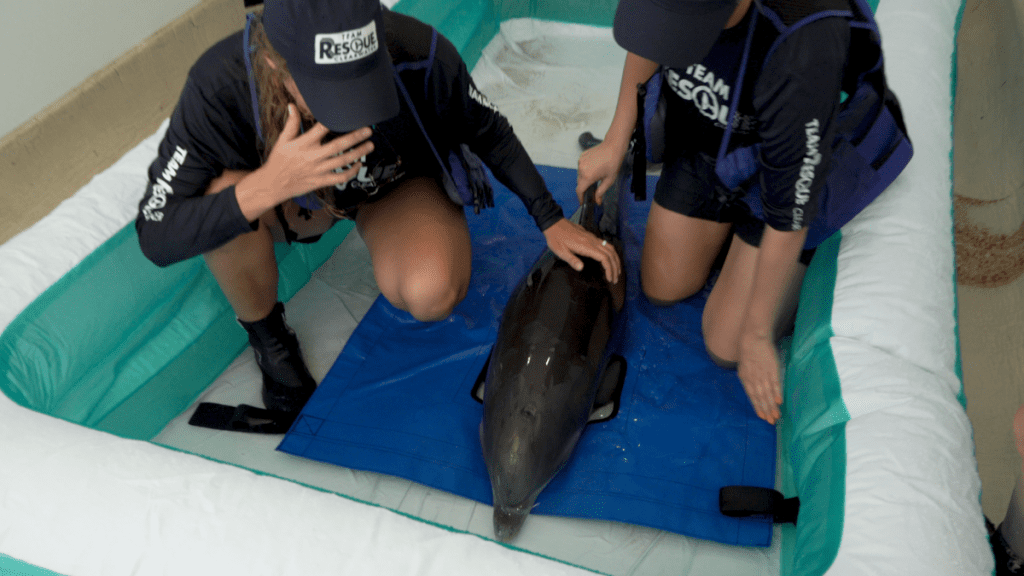 Thank you to Clearwater law enforcement, lifeguards and the public who quickly cooperated to give the animal and our Rescue Team the space needed.
---
How can you help?
One of the main threats to bottlenose dolphins is getting caught in commercial and recreational fishing gear, such as trap pots and monofilament. Bottlenose dolphin calves like this one are especially vulnerable to injury and death. This problem is increasing, particularly in the southeast U.S., and is related to dolphins being fed illegally by humans, causing them to associate people with food. Dolphins can also get entangled in abandoned gear, other types of rope, and trash, including plastic bags. Preventing entanglement is key! People can help by not feeding wild dolphins, and when fishing and boating, not leaving any gear or trash behind. You could also consider participating in community clean up efforts. Whether at the beach, river, or local park, trash can often find its way into the ocean and present an entanglement risk. People can also help by reporting any marine mammal that is in distress, injured, or dead by calling the marine mammal stranding network at 1-877-WHALE HELP (1-877-942-5343). Learn more about marine life entanglement from NOAA Fisheries.
If you see a marine animal in distress, please contact your local wildlife rescue organization. You can contact CMA's 24-hour rescue line at 727 441-1790 ext. 1 in Tampa Bay.
Activities authorized by NOAA under MMPA Section 112c.