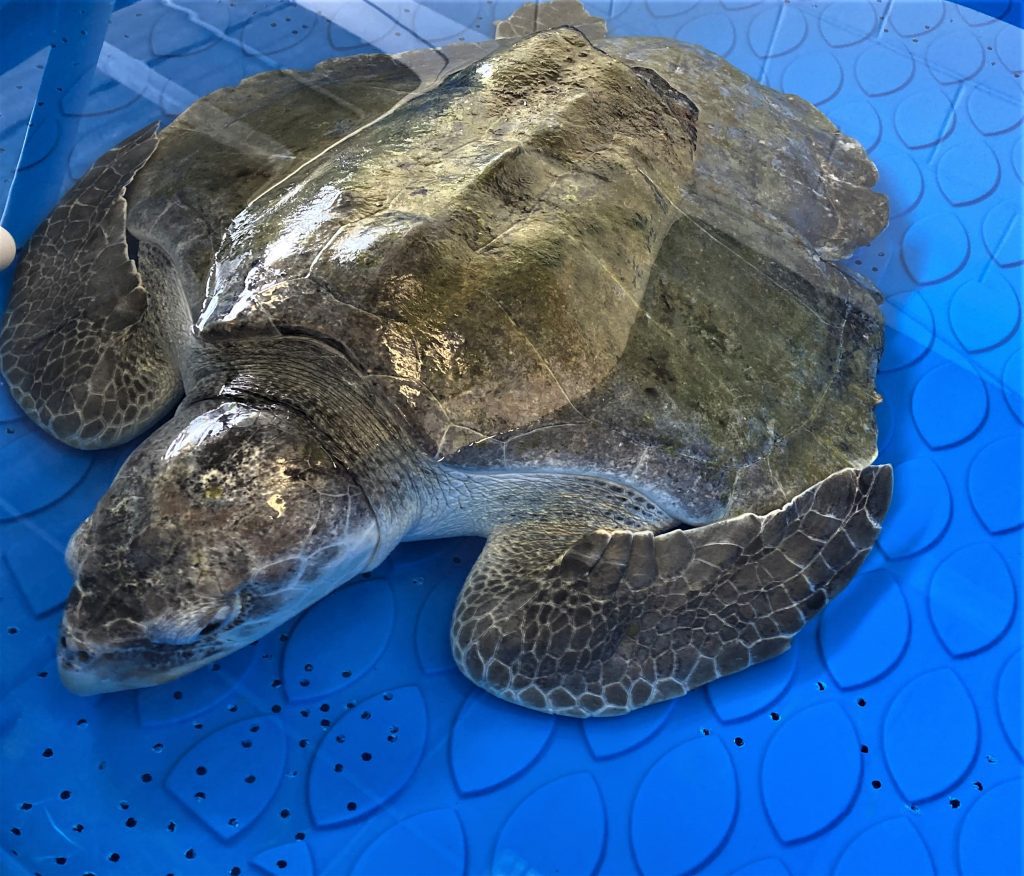 Yum Yum
Juvenile, Kemp's Ridley
(Lepidochelys kempii)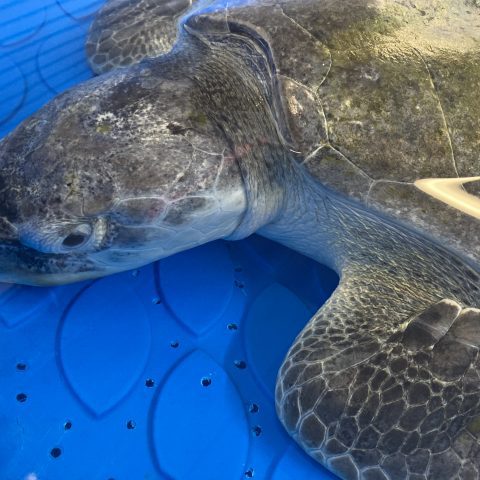 Patient Status

Released

Date Found

July 12, 2022
Location

Hudson, FL; Pasco County
Reason for Rescue

Found floating
Initial Assessment
Weight

11.82 kg (25.9 lbs)

SCL (Straight Carapace Length)

44.2 cm

Exam Findings

Thin body condition, alert but lethargic. Severe deformities to carapace (shell) with moderate amount of epibiota.

Initial Treatment

Vitamin injections and fluids
Yum Yum's Story
Yum Yum is a juvenile (almost sub-adult) Kemp's Ridley who was found floating in a canal near Hudson, FL. Yum Yum has severe carapace (shell) deformities from a previous traumatic injury. Yum Yum's initial treatment consists of vitamin injections and fluids.
INTERESTING FACT: Sea turtles species are divided up into life stages depending on their straight carapace (shell) lengths. Yum Yum is less than 1 cm away from being classified as a subadult Kemp's Ridley!
Treatment Updates
7.14.22

Yum Yum was swim tested for the first time. It was observed that she is buoyant but is active in water. We will gradually increase her swim time as she improves!

7.16.22

Yum Yum is able to be in water all day! She is continuing to eat well!

7.19.22

Yum Yum was moved to a larger, deeper pool! We will be monitoring her floating behaviors over the next several weeks. She was started on an official diet and is doing great!

8.18.22

Yum Yum was successfully released at Honeymoon Island!
---
All marine turtle footage taken in Florida was obtained with the approval of the U.S. Fish and Wildlife Service and the Florida Fish and Wildlife Conservation Commission (FWC) under conditions not harmful to marine turtles. Footage was acquired while conducting authorized conservation activities pursuant to FWC MTP-21/22-172A.