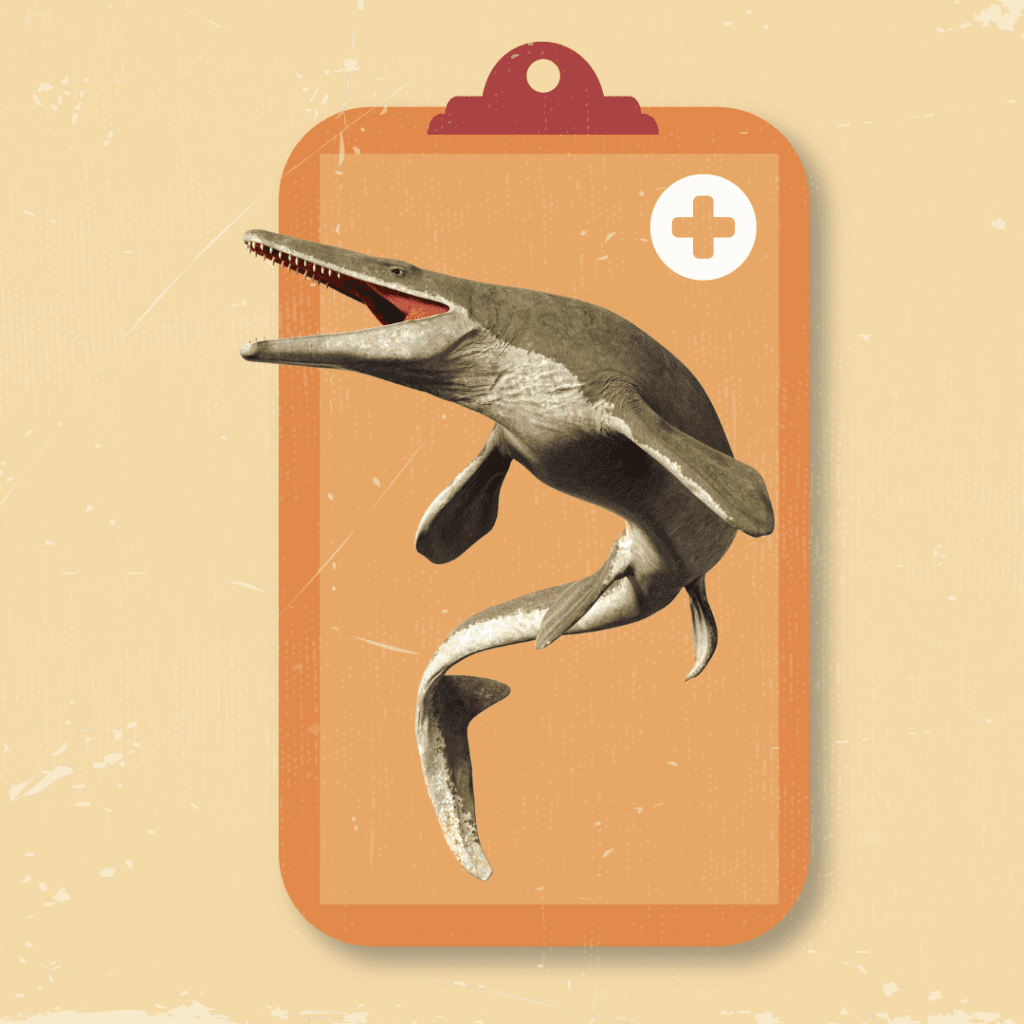 Size

56 Feet Long

Diet

Carnivores
Period

Late Cretaceous
Fun Fact

The teeth of a Mosasaurus were shaped like sharp spikes, allowing them grip and hold onto their prey.
Dino Story
CMA's Rescue Team received a call from a boat captain reporting a boat strike in Clearwater Pass. Upon investigation, the team came across Mosely who was found struggling to swim and brought to CMA for further observations. Boat strikes can lead to buoyancy issues and possible spine injuries in marine life like Mosasaurs, manatees, and sea turtles.
Treatment Updates
10.14.22

Clearwater Marine Aquarium responded to a stranded animal off Clearwater Beach on October 14, 2022. The rescued creature identified as a mosasaur was taken to CMA for further diagnostics and care. Our rescue team has responded to several other large creatures, which have arrived at CMA as part of our largest rescue mission ever!

10.14.22

Mosely arrived at CMA's Rescue Center and will be rehabilitated for the injuries they sustained.
Visit the dinosaurs at Dino Rescue today!
---
All dinosaur footage was obtained with the approval of the U.S. Prehistoric Conservation Commission under conditions not harmful to the dinosaurs. Footage was acquired while conducting authorized conservation activities pursuant to US-PCC-22-A