Clearwater Marine Aquarium released Maggie Mae, a juvenile green sea turtle on Wednesday, April 29, 2020, after six weeks in rehab care.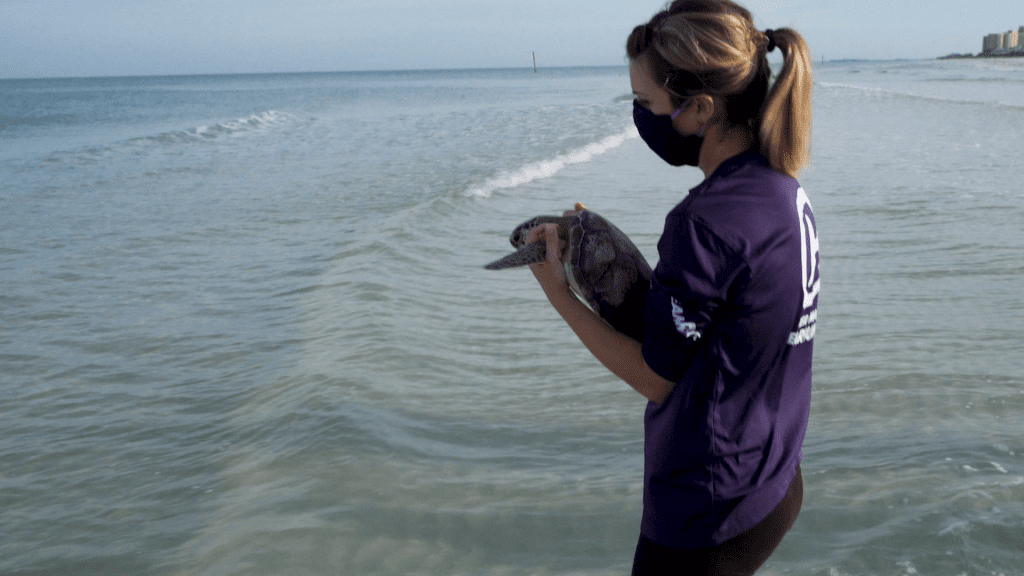 Sea Turtle Found Floating and Rescued Near Merry Pier in St. Petersburg
Maggie Mae was found floating and unable to submerge near the Merry Pier in Pinellas County on March 16, 2020. Upon initial assessment, Maggie Mae had a moderate amount of gastrointestinal gas which could have been the cause of her floating. Her initial treatment consisted of fluids, vitamins and antibiotics.
Maggie Mae's buoyancy improved and she was cleared for release by our veterinarian and Florida Fish and Wildlife Conservation Commission.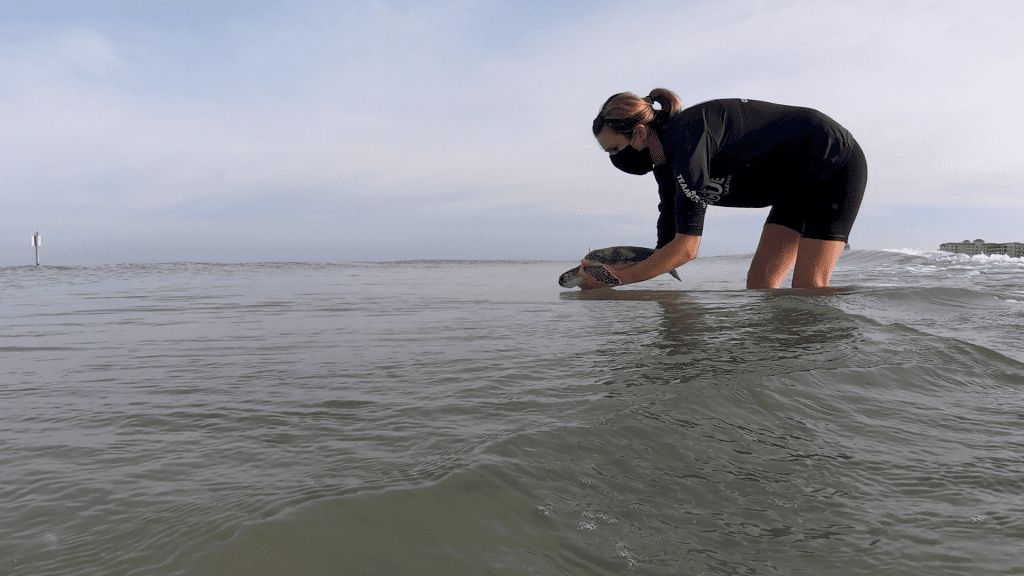 Even though CMA has been temporarily closed to the public since mid-March, our mission to rescue, rehab and release marine life continues thanks to our supporters! On April 29, Maggie Mae was released off of Clearwater Beach. We wish Maggie Mae the best as she makes her way back into the wild!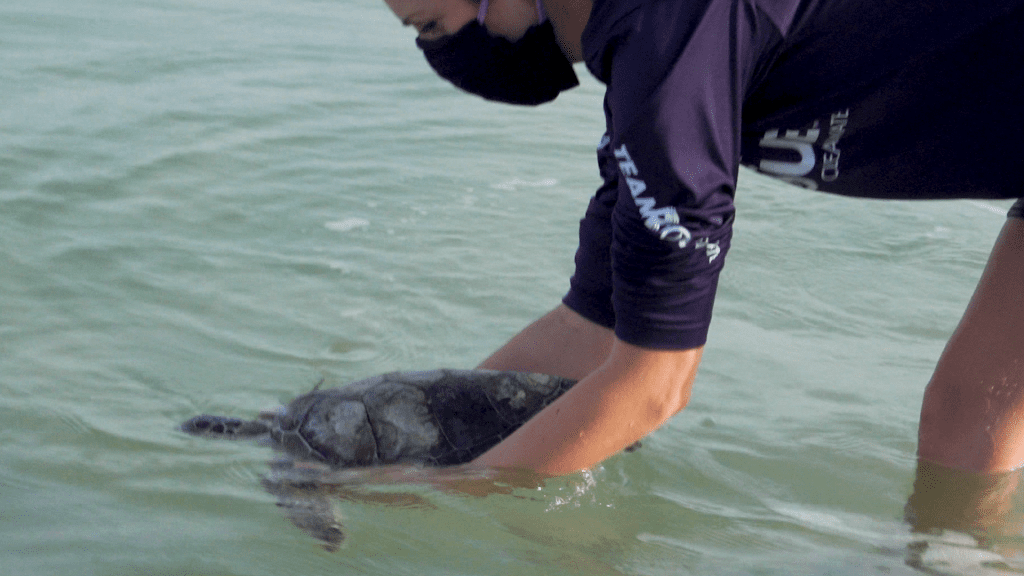 ---
All marine turtle footage taken in Florida was obtained with the approval of the U.S. Fish and Wildlife Service and the Florida Fish and Wildlife Conservation Commission (FWC) under conditions not harmful to marine turtles. Footage was acquired while conducting authorized conservation activities pursuant to FWC MTP-19-172.