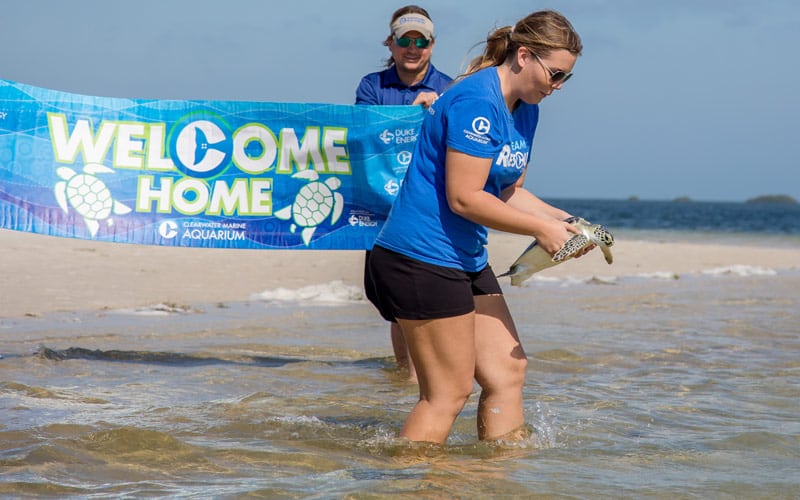 Vulcan
Juvenile, Green
(Chelonia mydas)
Release Date

February 28, 2017
Vulcan is a juvenile green sea turtle that was discovered in the Chassahowitzka River on Jan. 10, 2017. Weighing in at just 5.2 lbs., Vulcan was admitted to our hospital due to his low body temperature and lethargic behavior. Sea turtles are ectothermic, or commonly referred to as "cold blooded," which means they require the external environment to help regulate their internal body functions. Thus, exposure to extreme drops in water temperature can make them sick.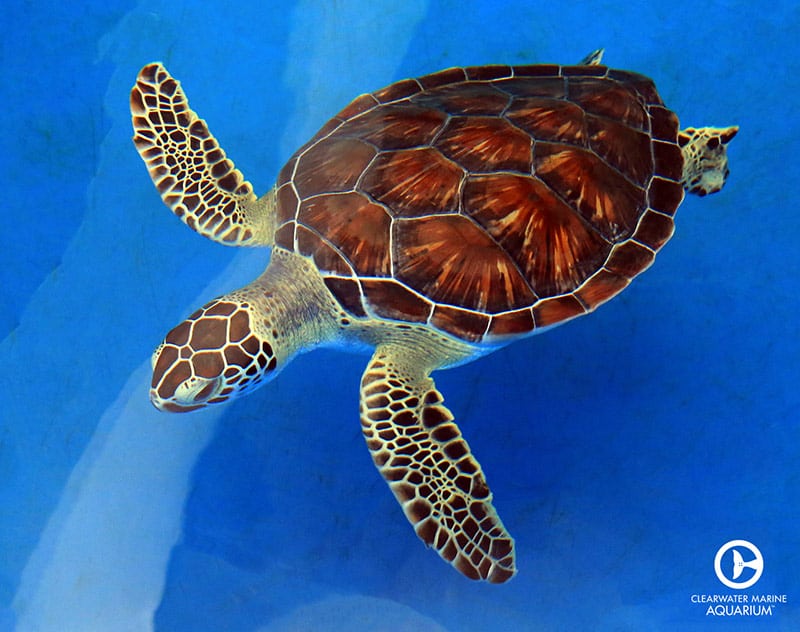 Vulcan was otherwise in good body condition and started a regiment of daily glucose checks, fluids and antibiotics. Once his body temperature was back within normal range, so was his behavior. A couple of days after his intake he was swimming, resting, and had a serious appetite. Vulcan's favorite food is a tie between capelin and squid!
Vulcan Released at Fred Howard Park
In less than two months Vulcan has made a great turn around and has been cleared for release by veterinarians and Florida Fish and Wildlife Commission (FWC). He was tagged for release on Feb. 27 and released back into the wild Feb. 28 from Fred Howard Park in Tarpon Springs, FL. We wish Vulcan the best back in the Big Blue!
---
Watch Video of Vulcan's Release