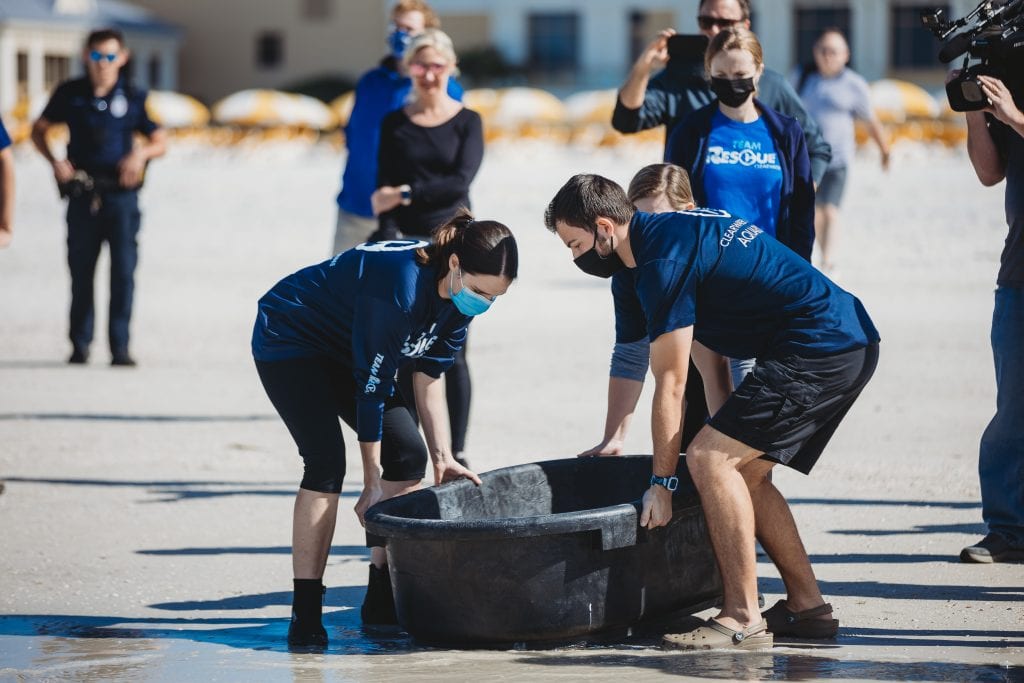 Clearwater Marine Aquarium released Twizzler, a nearly sub-adult green sea turtle, on Thursday, January 21, 2021.
Twizzler's Story
On November 28, 2020, Twizzler was found floating offshore near John's Pass in Pinellas County. She was reported having issues staying submerged. Upon intake, it was observed that she had a caudal carapace (shell) deformity, possibly from a previous injury. She also had very minor fibropapilloma (pap) tumor coverage.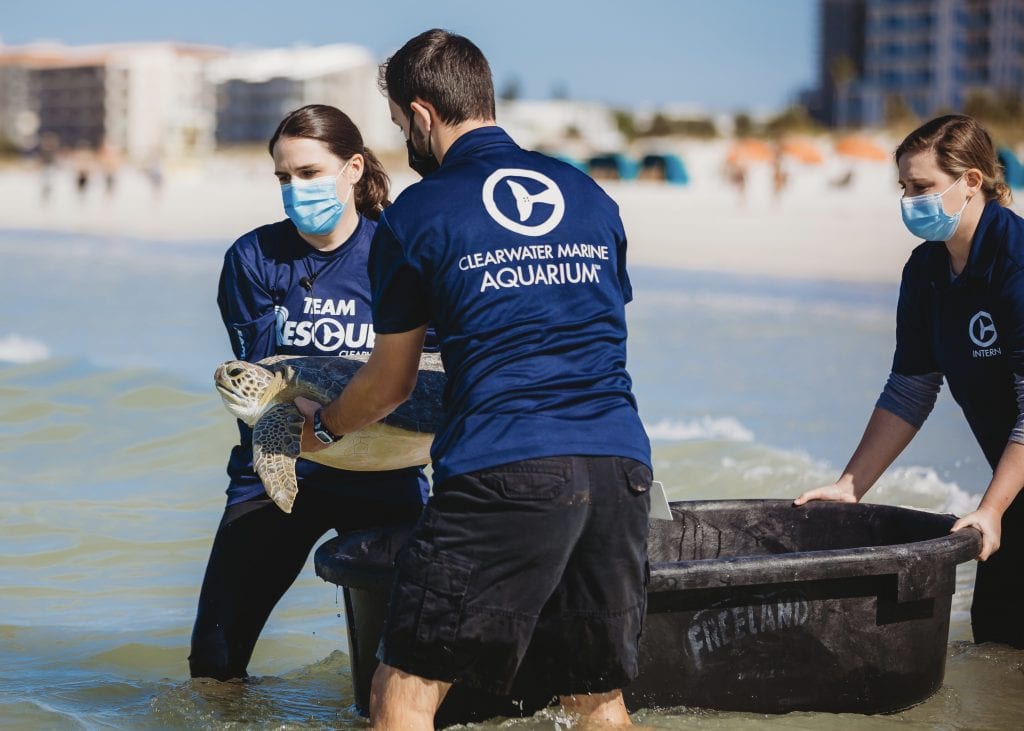 Twizzler's buoyancy cleared, and she is able to rest on the bottom without any issues! She was deemed healthy and cleared for release by our veterinarian and FWC.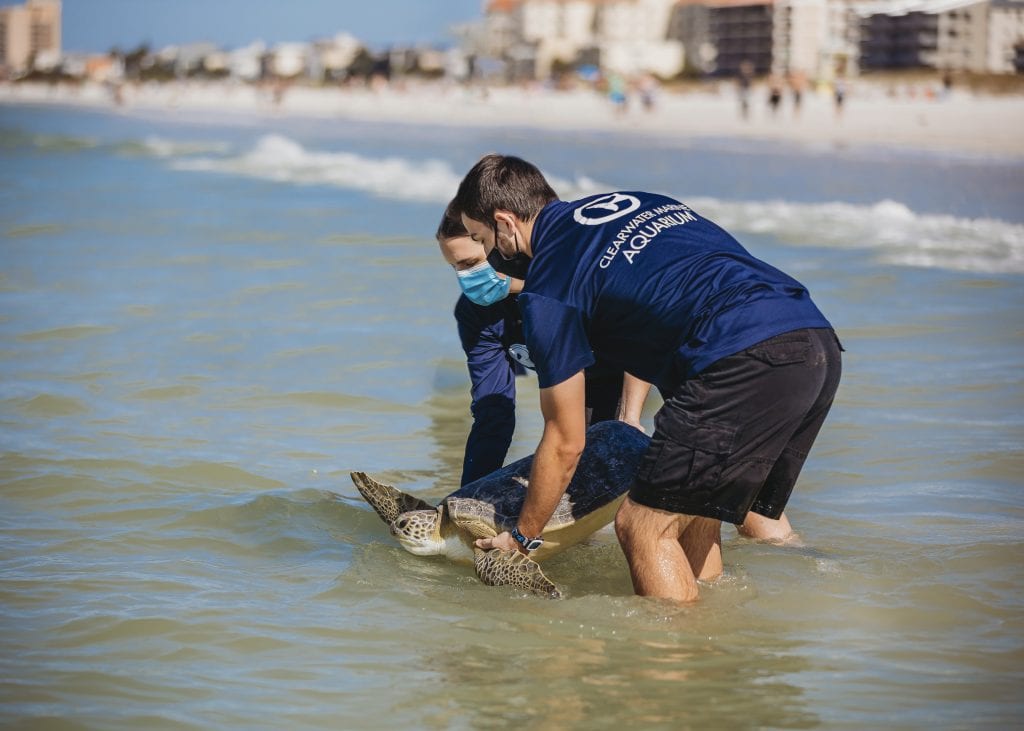 On January 21, Twizzler was released at Clearwater Beach. We wish her the best as she makes her way back home!
---
All marine turtle footage taken in Florida was obtained with the approval of the U.S. Fish and Wildlife Service and the Florida Fish and Wildlife Conservation Commission (FWC) under conditions not harmful to marine turtles. Footage was acquired while conducting authorized conservation activities pursuant to FWC MTP-19-172.