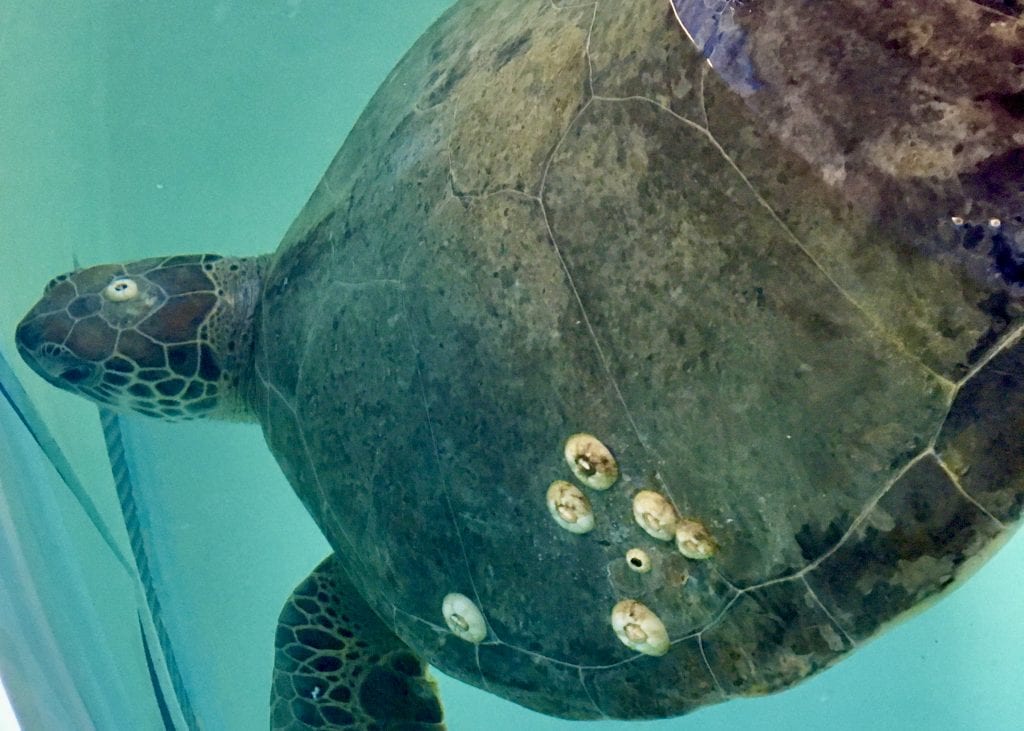 Twizzler
Juvenile, Green
(Chelonia mydas)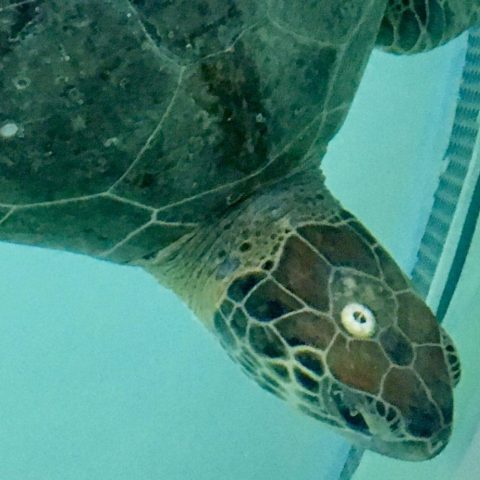 Patient Status

Released

Date Found

November 28, 2020
Location

John's Pass; Pinellas County
Reason for Rescue

Byouant
Initial Assessment
Weight

29.2 kg (64 lbs)

SCL (Straight Carapace Length)

56.5 cm

Exam Findings

Active and good body condition; There is a carapace deformity.

Initial Treatment

Received vitamins, antibiotics & fluids.
Twizzler's Story
Twizzler is a large, juvenile (almost sub-adult!) green sea turtle who was found floating offshore near John's Pass in Pinellas County on November 28, 2020. She was reported having issues staying submerged. Upon intake, it was observed that she has a caudal carapace (shell) deformity, possibly from a previous injury. She has very minor fibropapilloma (pap) tumors as well. Her initial treatment consists of vitamin injections, antibiotics, and fluids.
Interesting Fact: To be classified as a sub-adult, green sea turtles have to have a straight carapace length of 60 cm. Twizzler is 3.5 cm short of this classification!
Treatment Updates
11.30.20

Twizzler was placed in water for a swim test. It was observed that she is buoyant and has trouble staying submerged. We will continue to monitor her swimming.

We are continuing to do glucose checks and give fluids if needed.

12.4.20

Twizzler is able to be in deep water all day and overnight! We are continuing to monitor her buoyancy.

She is eating and will be starting on a diet and oral medications tomorrow!

12.10.20

Twizzler went for a routine CT scan. No obvious internal tumors seen!

12.17.20

Twizzler has been seen resting on the bottom! This is very exciting considering Twizzler's buoyancy issue at intake!

12.31.20

Twizzler is continuing to rest on the bottom and is eating well!

1.21.21

Twizzler was released at Clearwater Beach.
Read more about Twizzler's release.
---
All marine turtle footage taken in Florida was obtained with the approval of the U.S. Fish and Wildlife Service and the Florida Fish and Wildlife Conservation Commission (FWC) under conditions not harmful to marine turtles. Footage was acquired while conducting authorized conservation activities pursuant to FWC MTP-19-172.