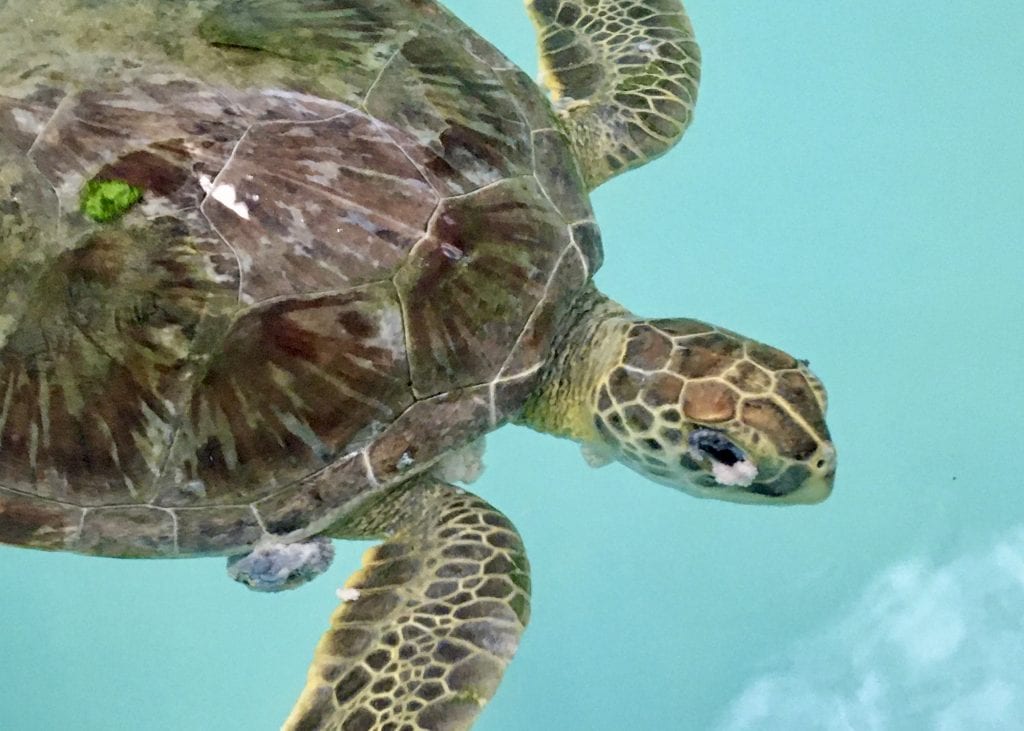 Twix
Juvenile, Green
(Chelonia mydas)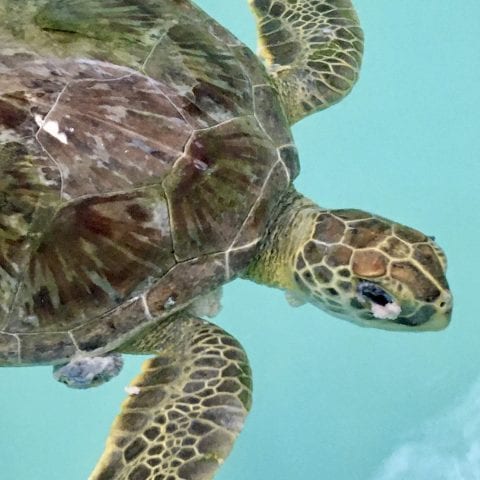 Patient Status

Former

Date Found

November 28, 2020
Location

Crystal River; Citrus County
Reason for Rescue

Ingested fishing line
Initial Assessment
Weight

3.26 kg (7.2 lbs)

SCL (Straight Carapace Length)

31.2cm

Exam Findings

Quiet but responsive; Ingested fishing line. Has has pap tumors on both eyes.

Initial Treatment

Received vitamins, antibiotics & fluids.
Twix's Story
Twix is a juvenile, green sea turtle who was found in Crystal River in Citrus County on November 28, 2020. Twix had ingested a fishing line. The fishing line was removed from the mouth prior to Twix's arrival to CMA. X-rays confirmed there was no hook! Twix also several fibropapilloma tumors on his body, including both eyes. Twix's initial treatment plan includes vitamin injections, antibiotics, and fluids.
It is important to remember to always properly dispose of your fishing gear!
Treatment Updates
11.30.20

Twix was placed in water for a swim test for a few hours. He was able to dive, stay submerged, and rest on the bottom! We will continue to increase his swim time as he improves.

We are continuing to do glucose checks and give fluids if needed.

12.2.20

Twix is continuing to improve and is able to be in a deep water all day and overnight!

12.4.20

He is eating and will be starting on a diet and oral medications.

12.8.20

Twix went for a routine CT scan. No obvious internal tumors were seen!

12.17.20

Twix is continuing to eat well and diet has been increased!

12.31.20

Twix is continuing to eat well, increasing diet!

1.21.21

Twix's oral medications were adjusted based on recent lab-work.

Twix is continuing to do well!

2.25.21

Twix went for a routine recheck CT. No obvious abnormalities seen.

Twix is ready for surgery!

4.7.21

Twix was placed under general anesthesia and successfully had all eye pap tumors removed. He will also be on eye drops to help his eyes heal.

His skin tumors will be removed as a later time as he improves.

4.28.21

Twix is recovering well from his surgery!

Our team has noticed an improvement in his foraging behaviors since his eye tumors have been removed. He is eating well!

5.31.21

Twix went for a routine check CT scan to check for signs of disease progression. Unfortunately, Twix has developed internal tumors and was humanely euthanized.
---
All marine turtle footage taken in Florida was obtained with the approval of the U.S. Fish and Wildlife Service and the Florida Fish and Wildlife Conservation Commission (FWC) under conditions not harmful to marine turtles. Footage was acquired while conducting authorized conservation activities pursuant to FWC MTP-19-172.