Last month, Clearwater Marine Aquarium had over 20 dive team members voluntarily travel to the Florida Keys to "Dive for the Ocean." These volunteers joined together with Coral Restoration Foundation, the largest coral reef restoration organization in the world, along with an army of ocean-lovers to plant corals on World Oceans Day. They worked together to actively restore reefs along the Florida Reef Tract.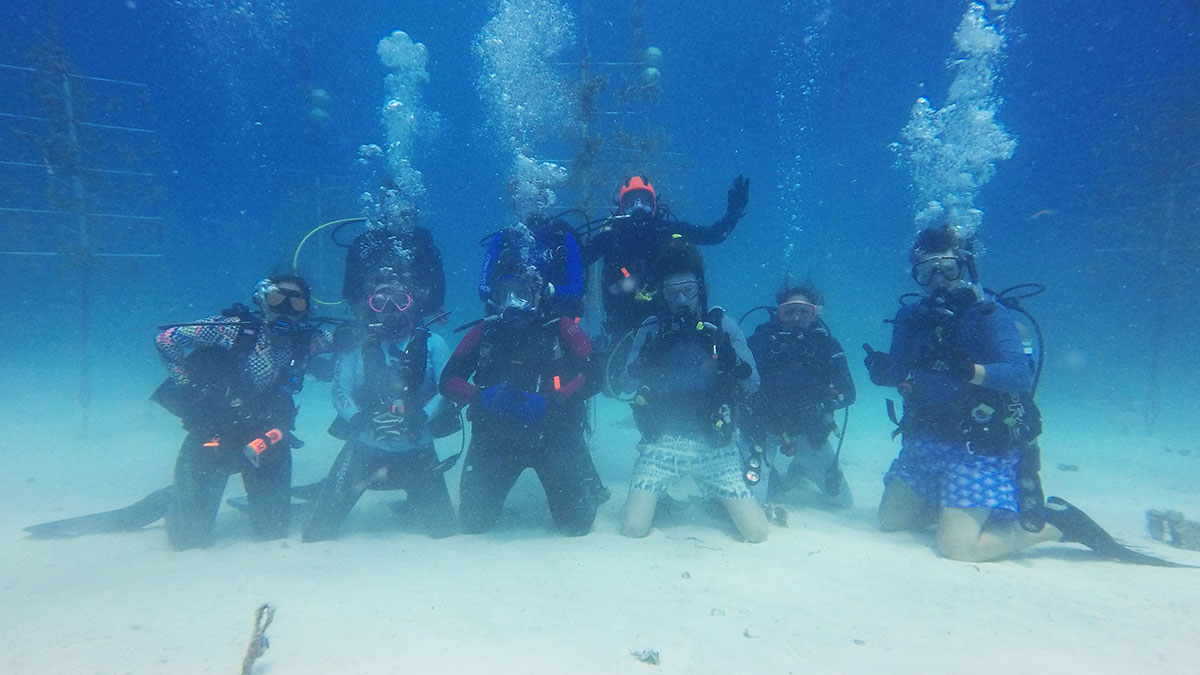 Not only is a healthy coral reef beautiful they are some of the most valuable ecosystems on Earth. Reefs support an enormous amount of biodiversity. According to the National Oceanic and Atmospheric Administration, there are over 800 species of coral that build reefs and hundreds of other soft and deep-sea coral species in the world.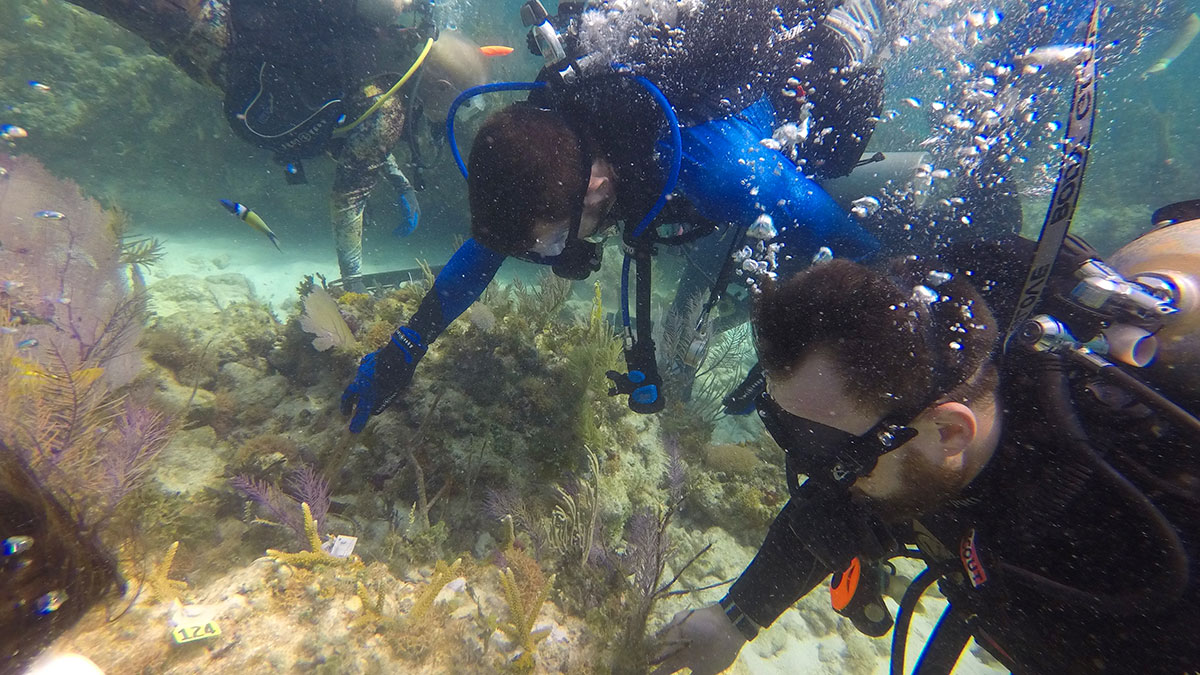 Coral reefs are threatened due to a number of pollutants. Runoff from industrial chemicals, farms and lawn care are contributing to the destruction of the reefs. Reefs are also threatened by the burning of fossil fuels, which is creating a higher concertation of carbon dioxide in the atmosphere, meaning more gas is dissolving in the ocean. This causes the pH of the ocean to be more acidic which makes it harder for coral reefs to grow and reproduce.
Restoring Threatened Coral Reefs
Clearwater Marine Aquarium's volunteers combined with Coral Restoration Foundation are dedicated to restoring coral reefs to a healthy state. The Coral Restoration Foundation is assisting in the coral reproduction process by coral "farming." Coral fragments are hung from man-made "coral trees," once large enough the coral can be planted.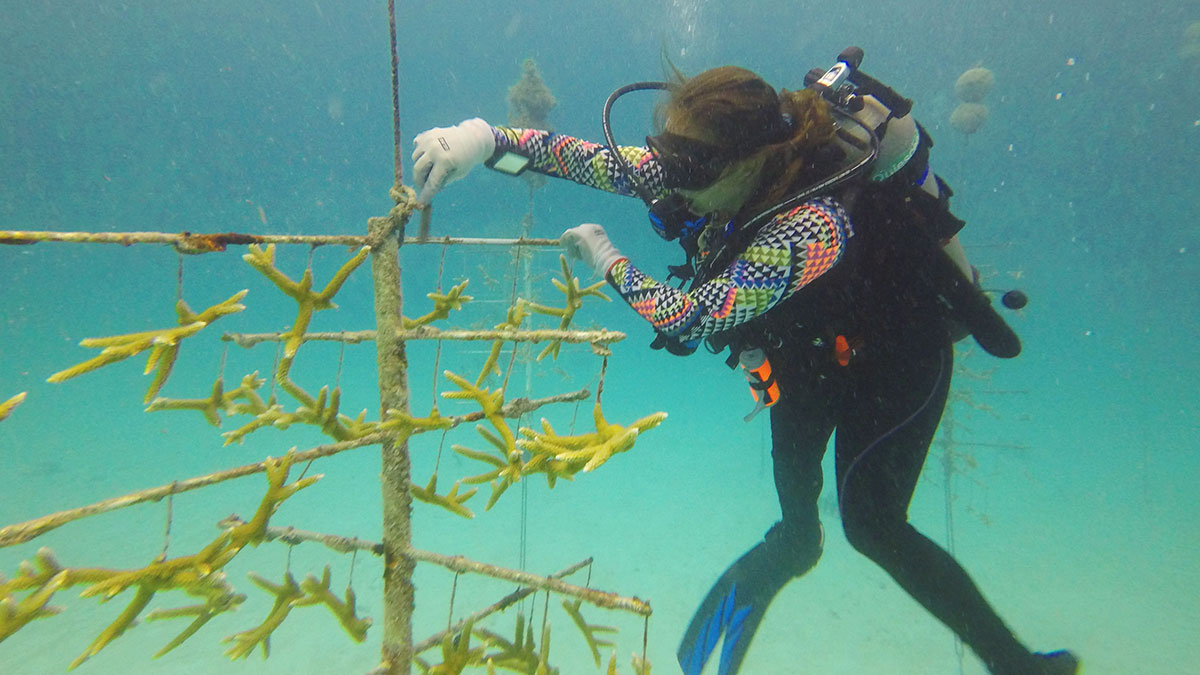 Coral Restoration Foundation is a science-centric organization that has discovered the Florida Reef Tract has lost almost 97% of its once-dominate corals. Coral reefs have been around for more than 50 million years, yet they could all be gone in the next 80 years. To take action in helping preserve reefs, you can: reduce waste, recycle, use eco-friendly lawn care and choose reef-friendly sunscreen. You can also help by sharing and raising awareness of the importance of coral reefs and supporting reef conservation efforts.
---