Do you remember Babyface? She was a dolphin that Clearwater Marine Aquarium (CMA) observed in 2015 with deep propeller cuts on the peduncle near her tail. Babyface was recently spotted once again and this time with a calf!
Babyface Survived Severe Injuries
In June of 2015 CMA's Rescue Team received a call regarding a dolphin, with multiple, extensive lacerations to its peduncle, swimming in the John's Pass area. CMA consulted with the National Marine Fisheries Services (NMFS) and began monitoring the dolphin to observe the animal's overall condition and examine how the injury was affecting the animal's behavior and its potential for survival.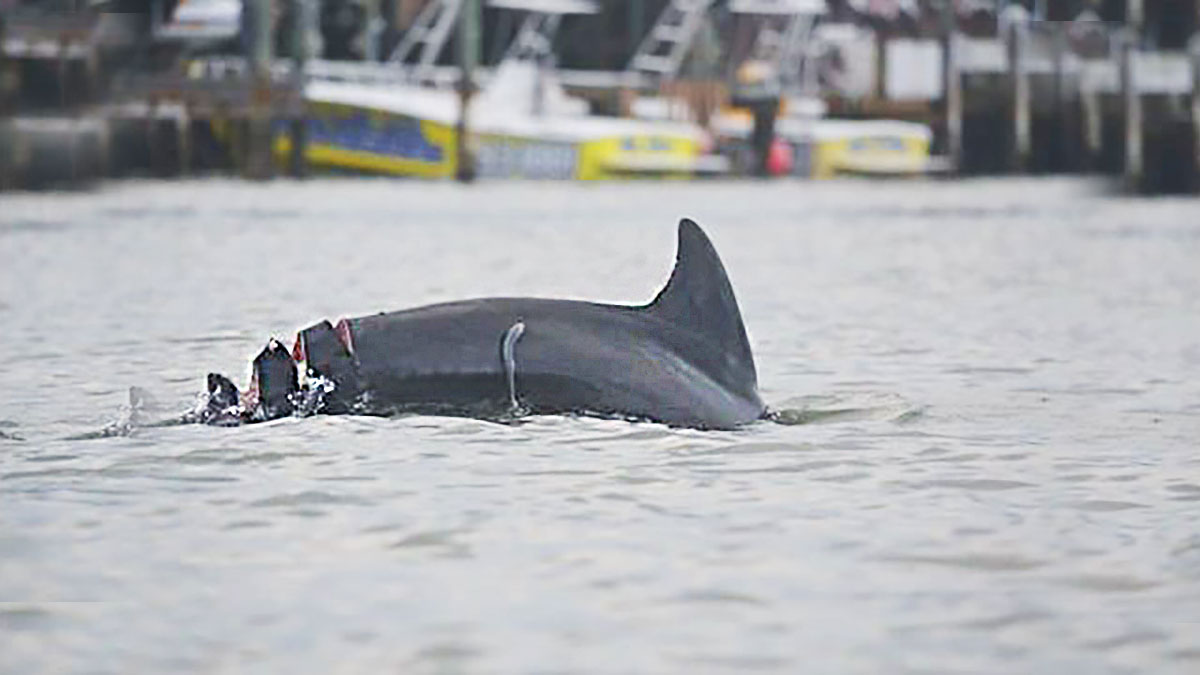 The female bottlenose dolphin was a known resident of the John's Pass area, nine years old at the time, and named Babyface by a local animal behaviorist who identified her by her dorsal ID. After several days of monitoring by CMA, NOAA officials determined it was best to let Babyface heal in her natural environment. Babyface was observed traveling with ease, as well as foraging. Final observations in August concluded that Babyface showed improved healing and behavior.
The CMA team was hopeful that Babyface would fully recover knowing that it might take several months for the deep wounds to completely heal.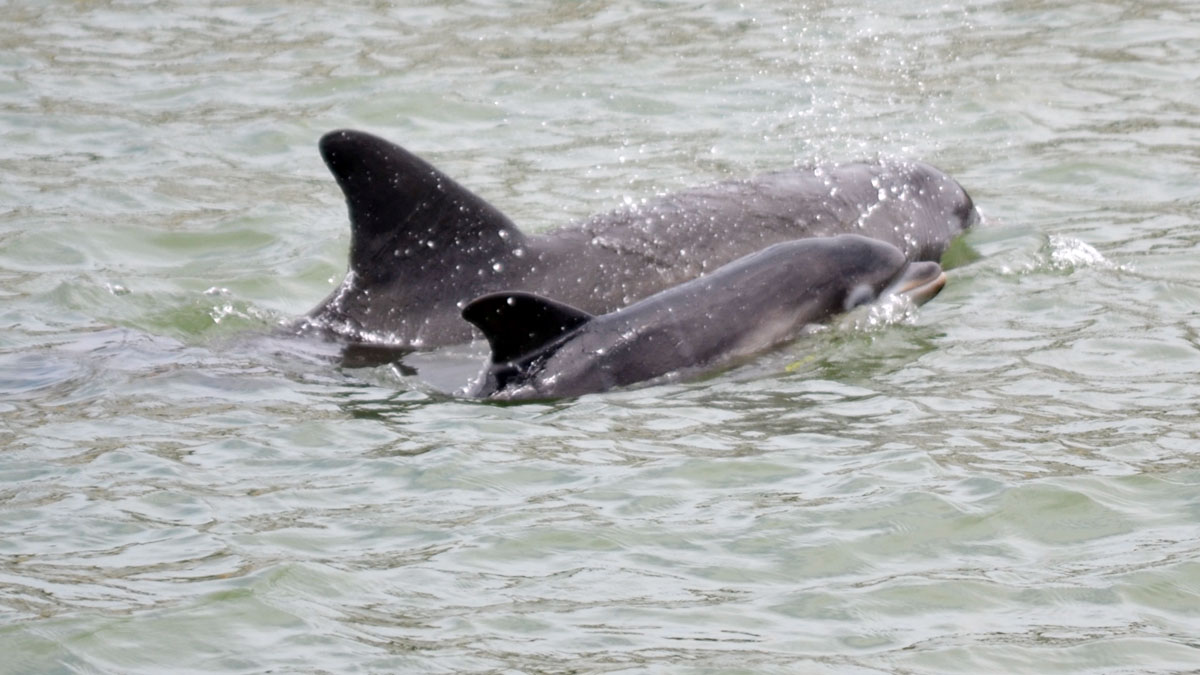 Now, three years later, Babyface was spotted swimming with her own baby calf! Despite the extensive injuries that she has suffered, Babyface seems to be thriving and is a proud mother to this adorable calf!
---
Join us on the Dolphin Adventure Tour to learn more about our local wild dolphin population.