Three-Month-Old Otter Kit Found Alone in Commercial Area
On February 16, 2018, a young North American river otter kit, or baby otter, was found alone alongside a wall that separated a business property from the street. The business contacted Clearwater Marine Aquarium's Rescue Team and the otter kit was retrieved by rescue personnel. Due to the commercial location with no nearby wildlife habitats, re-nesting was not an option, and the otter was transported directly to CMA's animal hospital.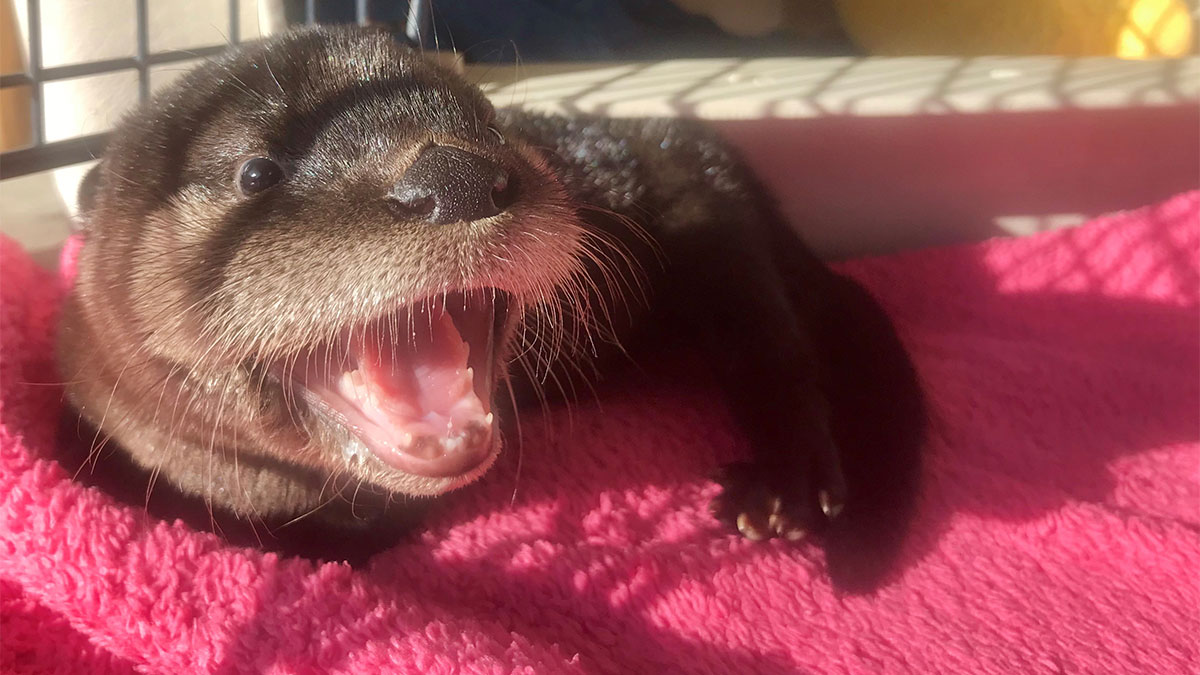 The male otter kit was approximately three months old based on body and skull size, development of teeth and fur, and behavior. At that age kits begin to explore outside the den. The mom may have been moving kits to another den or, more likely, the kit wondered off or became separated for other unknown reasons.
Abe the Otter Kit Arrives at CMA's Animal Hospital
Once at CMA, the otter kit was taken to the surgical suite to be examined by the veterinarian. He was named Abe, in honor of "Honest Abe" Lincoln, because of the otter's arrival during Presidents' Day weekend. After his checkup he received fluids and was later transferred to Owl's Nest, a partner rescue organization, where he will continue rehabilitation and be paired with other otter kits for future release.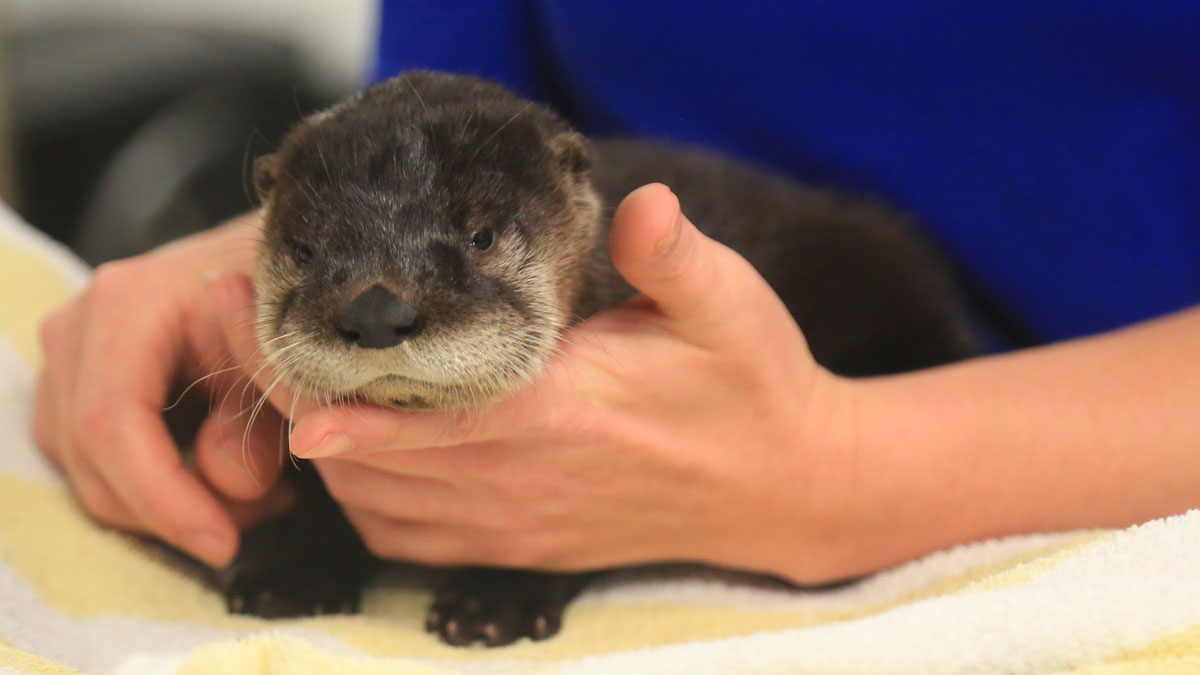 Abe continues to receive care at Owl's Nest Sanctuary for Wildlife and now has a younger buddy nicknamed "Snug." Snug was also found without his mother. They will rehab together in the hopes of being released into the wild soon.
Honestly, Abe and His Buddy Snug are Otterly Adorable — We Can't Show Enough of Them!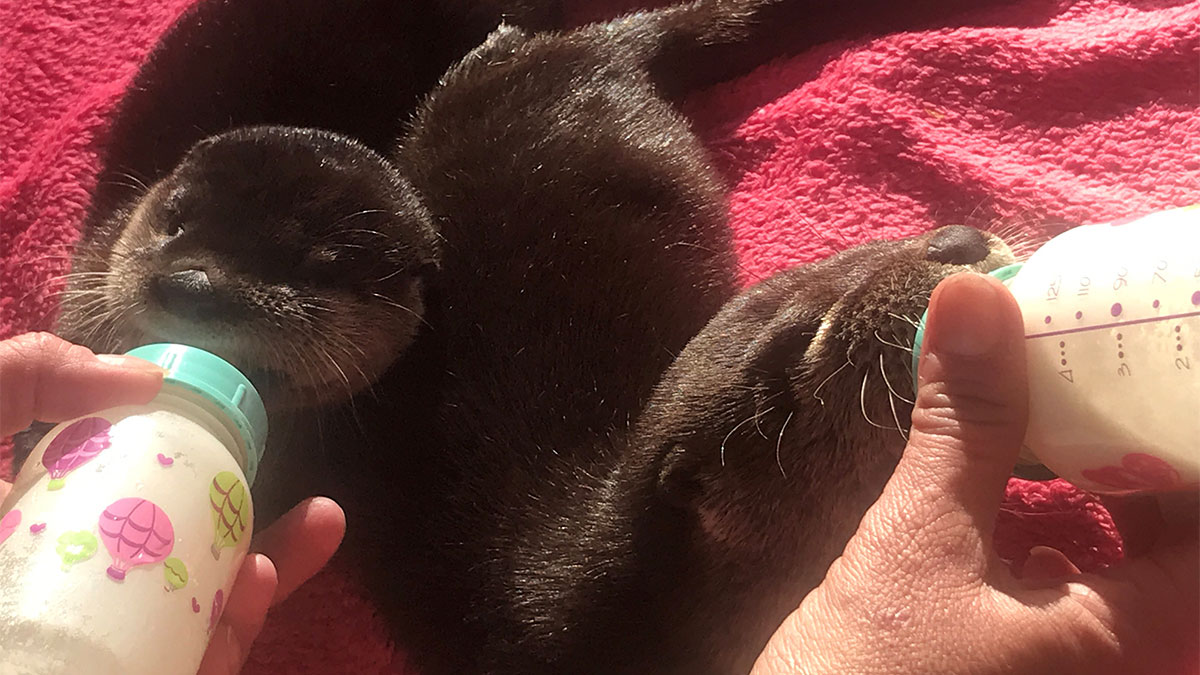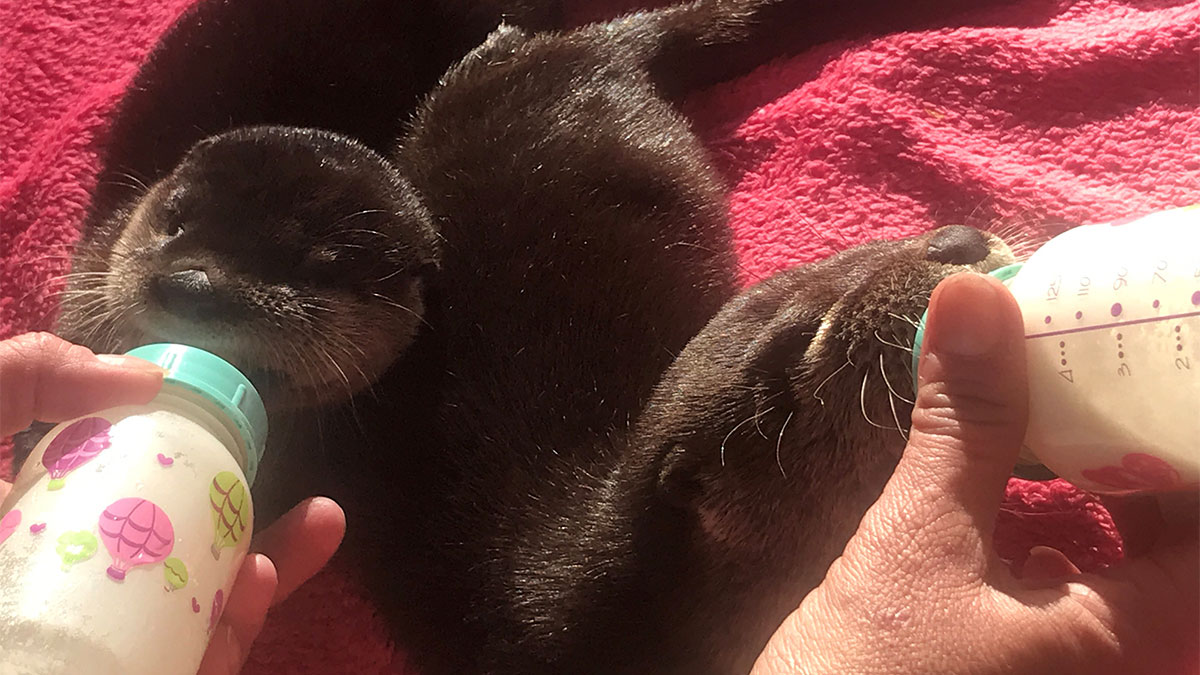 ---
Abe's Rescue Facts
Abe
North American river otter
(Lontra canadensis)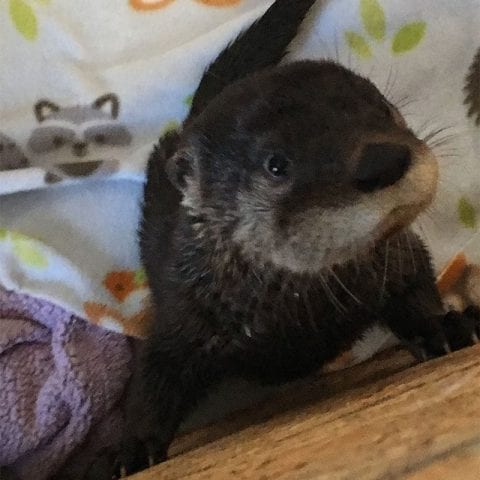 Location Found

Pinellas Park, FL

Date Found

February 16, 2018
---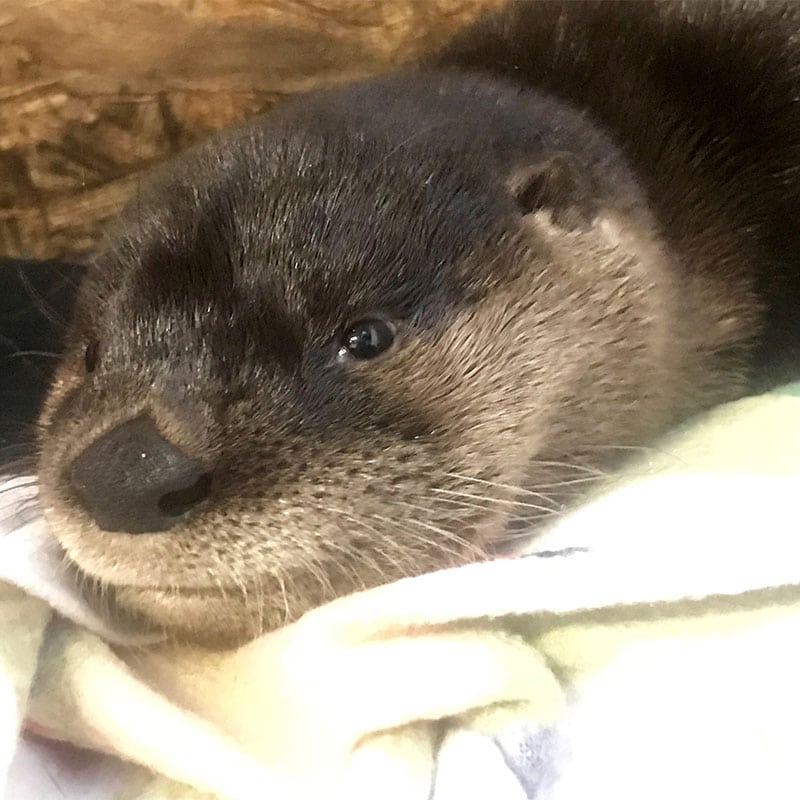 ---
How to Respond If You Find a Young Otter Alone
If you come across any young animal alone, the best way to help is to leave it where it is, move away from the area and watch for 15 minutes to see if the mom returns. Call CMA (or your local wildlife rescue organization) right away before intervening. This includes touching, moving, or interacting with the animal in any way. Mom may be close by and interacting with the otter kit, having pets around the area, or people nearby may interfere with mom's ability to return. Otters are wild animals and can be aggressive, have a powerful bite and the ability to run and swim quickly. They can also potentially carry rabies. Call our 24-hour rescue hotline before taking any action: 727-441-1790 Ext. 1.