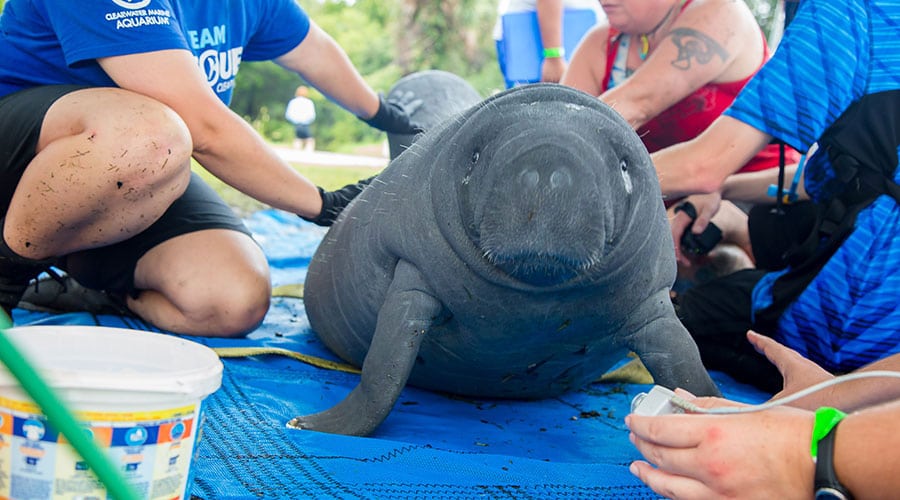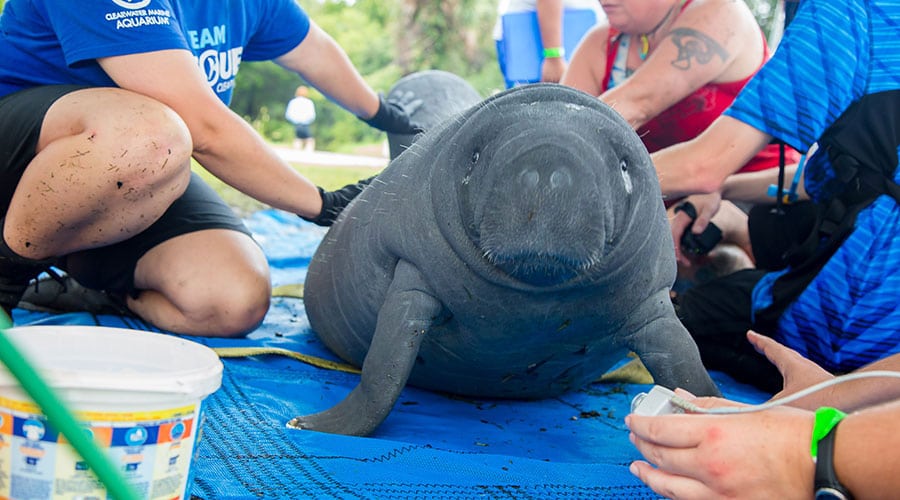 At Clearwater Marine Aquarium we are involved in the conservation, research, rescue, rehab and release of marine animals, including manatees. Learn about these majestic marine mammals, how we are helping them and what you can do to protect them, too.
Protecting Florida's Manatees
The Florida Manatee (Trichechus manatus latirostris) is a sub-species of the West Indian Manatee and calls the coastal waters of Florida its home range. These marine mammals are federally protected under the Marine Mammal Protection Act (1972) and the Endangered Species Act (1973). Additionally they are protected on the state level under the Florida Manatee Sanctuary Act.
Clearwater Marine Aquarium's Rescue Team works in conjunction with Florida Fish and Wildlife Conservation Commission's Marine Mammal Pathobiology Laboratory (MMPL) for manatee responses and recovery events.
CMA works under the direction of MMPL to observe potentially distressed manatees and provide verification & documentation for stranding events. We also provide assistance in stranding and recovery events.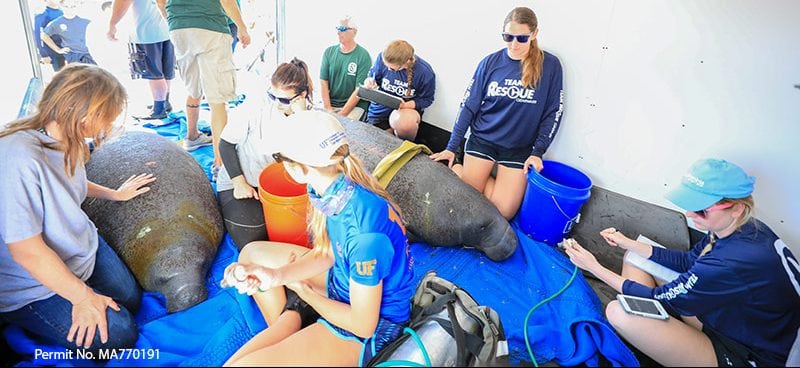 CMA assisted in the relocation of an entrapped mom-calf pair stuck in a retention system in Oldsmar, Florida. The pair became entrapped when storm events including high winds created large waves. The pair were successfully relocated into Tampa Bay where they could then access the near-by "wintering zones." Watch a video of this manatee rescue!
Manatee Biology and Behavior
Although manatees are warm-blooded mammals, they experience metabolic depression when they are in water temperatures at or below 68 degrees Fahrenheit for extended periods of time. Manatees have a rounded body which makes them appear to have a thick blubber (insulating fat) layer but they only have a thin, double layer of fat between muscle and skin to help keep them warm. Manatees spend the colder months in warm water sources such as natural springs (Crystal River) or in power plant run-offs (Teco Power Plant in Apollo Beach). Female manatees will teach their calves to locate and utilize these "wintering holes."
During the warmer months of the year, manatees may be observed in larger groups, near the shore. These groups are called mating herds and are integral for the continuation of the species! These herds are often one female and several males and the herds may remain in one location for several hours or even days.
How You Can Help Manatees
Although they are large mammals, manatees are an endangered species and still need our help! You can help protect manatees by:
Having a designated manatee spotter on your boat whenever you are underway
Following posted boating speed and access restrictions
Avoiding interacting with manatees in the wild including: touching, chasing, and watering these animals
You can also help by supporting our animal care efforts and donating items for our Rescue Team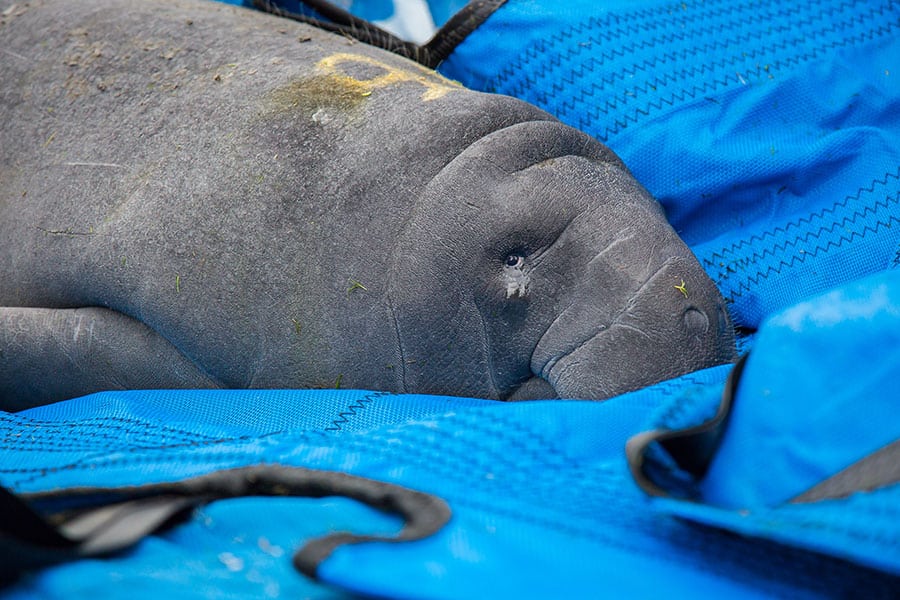 Learn more about manatees and how you can help protect them from FWC!