We spoke with CMA Research Institute's Senior Research Scientist Monica Ross to find out how she became involved with manatee research and what she thinks we can do to protect these amazing marine animals.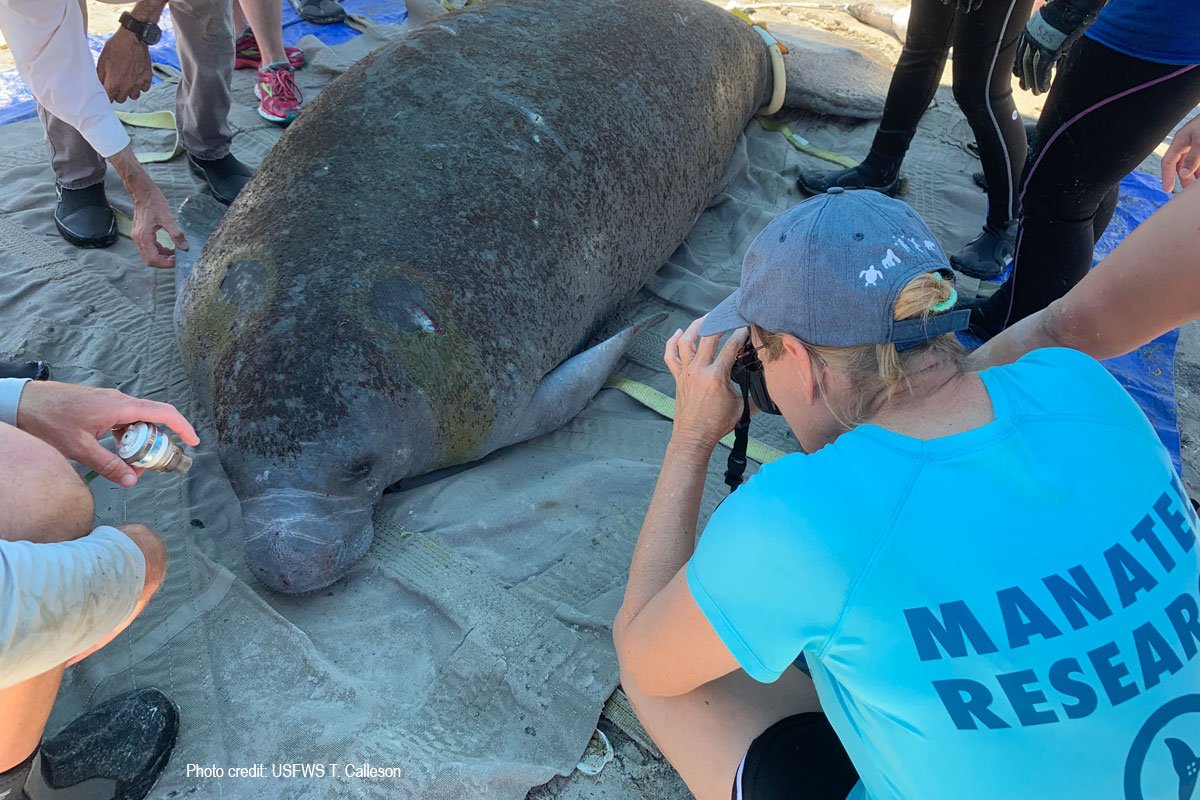 Interview with Monica Ross, Senior Research Scientist, CMA Research Institute
---
Why are manatees important to you?
As a native Floridian, water has been a primary part of my life and the opportunity to see a manatee in the wild has always been an exciting treat. They have the qualities that many of us that like to call Florida home inspire to have as our qualities…easy going, ability to blend in and enjoy life while offering value to others. Manatees give me a sense of peace through their trusting, inquisitive and adaptive ways.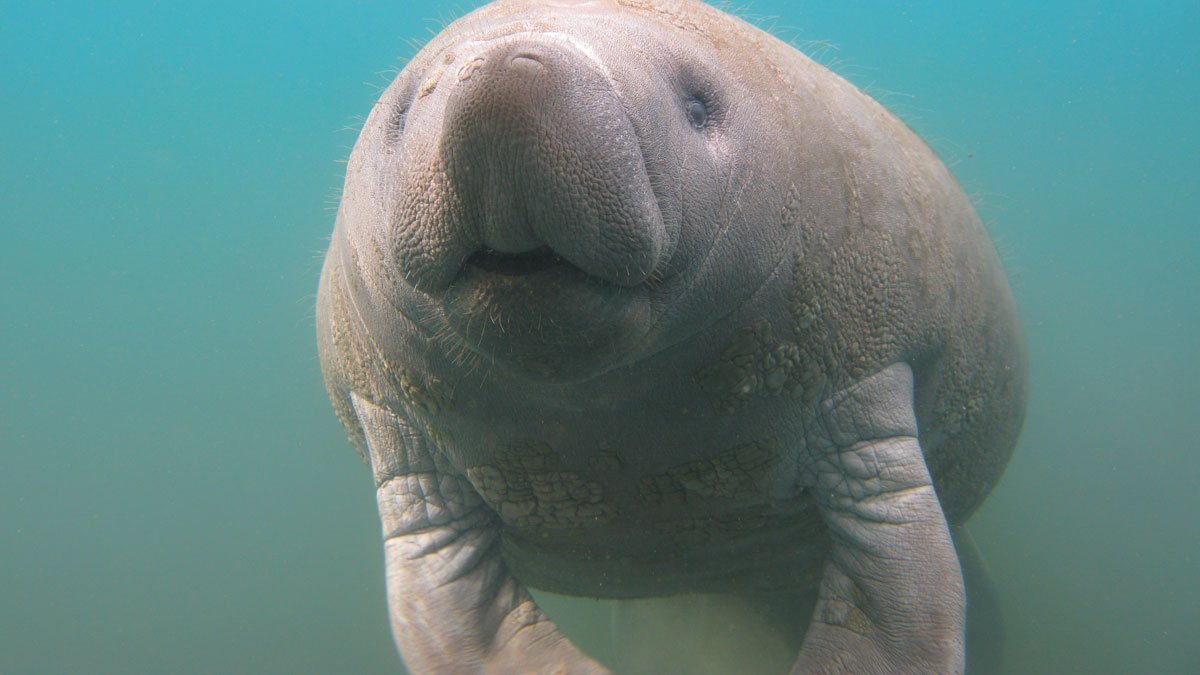 How long have you worked with manatees?
28 years.
When was the first time you worked with a manatee?
My first opportunity was at Walt Disney World's Living Seas in the Marine Mammal Department, with a manatee that captured my heart, "Lorelei." I was so fortunate to be there when she gave birth to her calf. Observing her behavior with the male and her calf inspired me to want to study manatee behavior in more depth, specifically how they learn, make choices and adapt to their environment.
My next job was with the state agency that is now called Florida Fish and Wildlife Conservation Commission. We were tagging wild manatees to better understand their movement and behavior along the west coast of Florida. I later joined a not-for-profit research organization, led by Dr. "Buddy" Powell and managed the program that monitored rehabilitated manatees once they were released back into the wild. I have expanded my research to study manatee movement and habitat choices along the east coast of the US, specific waterways in Florida and at springs during the winter along the St. Johns River. There is not a month that goes by that I am not surprised or inspired by a manatee.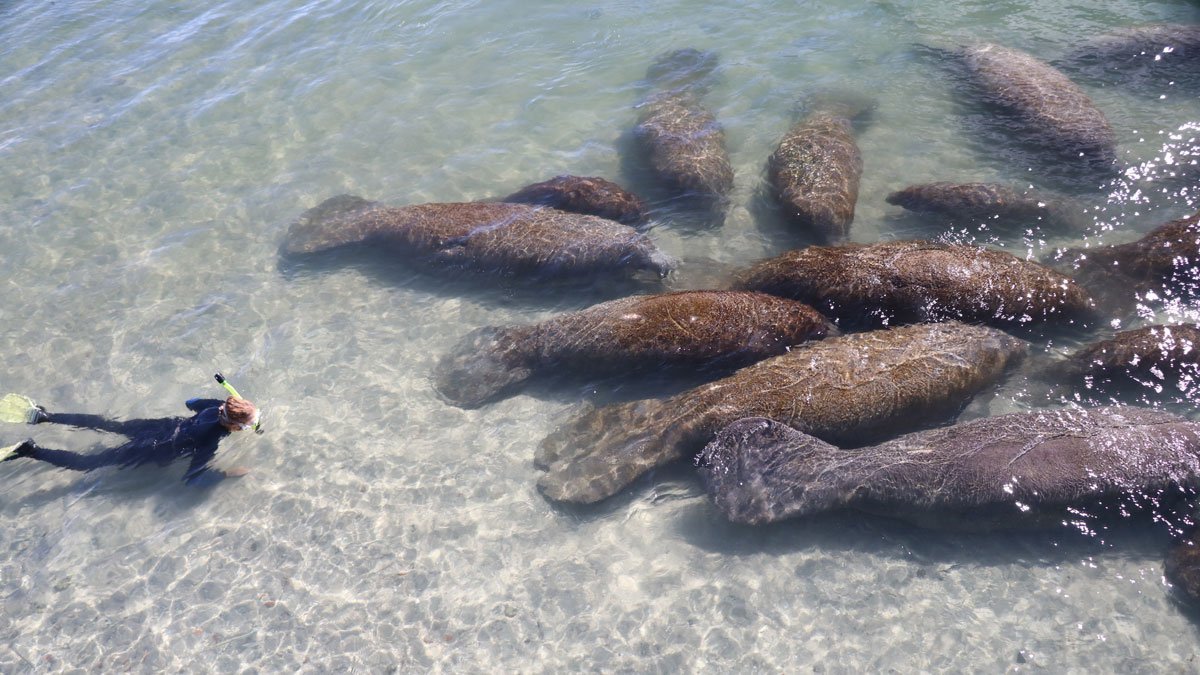 What amazes you the most about manatees?
Their memory and ability to navigate hundreds of miles of coastline and rivers to specific areas year after year. I remember a rehabilitated manatee that had been in captivity for seven years. She was released approximately 100 miles north of her rescue location. Within a day, she began to travel south and within four days she was back to the area where she was originally rescued from. Her route took her through many crossroad "waterways" where she had to make a choice on which way to go, and yet she did it with a speed and direction that suggested she knew exactly where she was going. Not sure I could do that if I was dropped off at a town I lived in many years ago.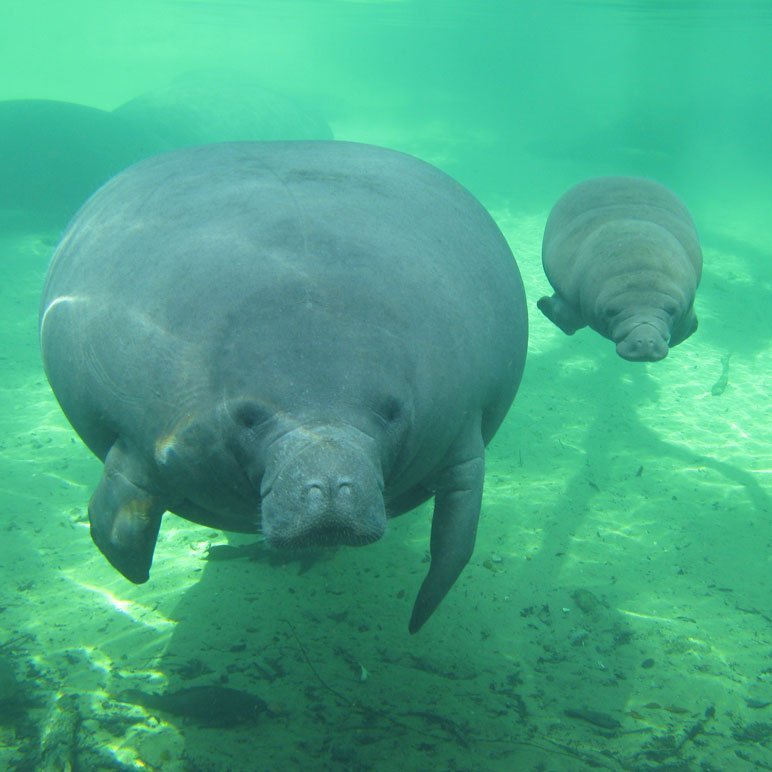 How do you remind others to help protect manatees?
Many of us appreciate the opportunity to see manatees in the wild but we need to make sure to give them the space they need to be a manatee without the disturbance of loving humans. Please realize that where we recreate is their home. It is where they feed, sleep and relax.
Our desire to get up close to see them or get that photo is actually disturbing their natural behavior and is considered harassment. I see so many kayakers and boaters that are thrilled to see a manatee but they get too close and the manatee reacts by moving away, stops feeding, gets woken up from a nap or worse – a calf is separated from its mother. If a manatee does any of these things, you are too close, so move back and never pursue a manatee. We have been able to determine from our fieldwork that if you stay at least 20 feet away from a manatee in a kayak and 50 feet in a boat, you will rarely disturb a manatee. If a manatee is curious (which they often are), they will move toward you and you will then have the opportunity to see the manatee up close.
Learn more about manatee research and conservation efforts.
---
All manatee research was conducted under USFWS Research Permit #MA37808A.