A Family With an Extraordinary Story
Sometimes you meet someone and you just know they have a story to tell. This was the case with this amazingly inspirational family! The Davidsons were visiting CMA in July and when our Inspire Team Supervisor saw them she felt compelled to talk with them. In doing so, she learned that Kristen and her youngest daughter, Hazel both had a condition called Alopecia. Alopecia areata is a common autoimmune skin disease, causing hair loss on the scalp, face and sometimes on other areas of the body.
The Davidsons had visited CMA before and were touched by Winter the Dolphin's story and her friends that helped her live a full and meaningful life. Both Hazel (age 7) and her sister, Helen (age 8) have an affinity for dolphins in particular and have a special love for Hope and Nicholas.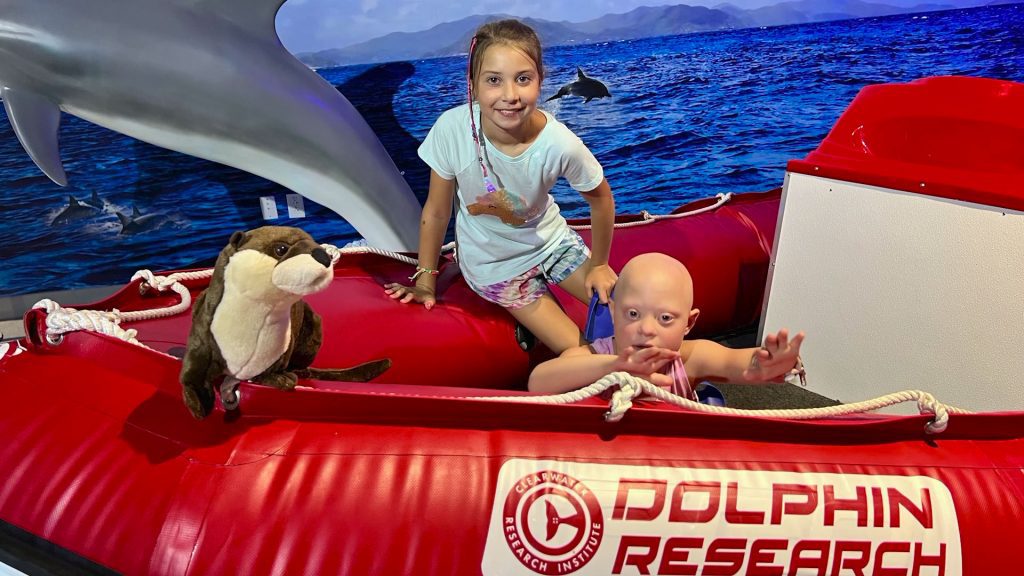 Mother and Daughter Share Alopecia Condition
Hazel was born 11-weeks premature and weighed a pound and a half. She had a stroke and they discovered she has Down syndrome. Since then they learned other things that makes her unique are multiple autoimmune diseases (including alopecia) and autism. They were so inspired by Winter and our other rescued animals' stories where every person and animal is unique and valuable. Regardless of difficulties we encounter in life, there is no shortage of love or hope! Hazel gets to live a meaningful and fun life just like Winter did. Hazel's older sister, Helen is an amazing big sister and wants to be an exotic animal veterinarian when she is older. Mom Kristen says, "Helen is an example of loving others exactly as they are created."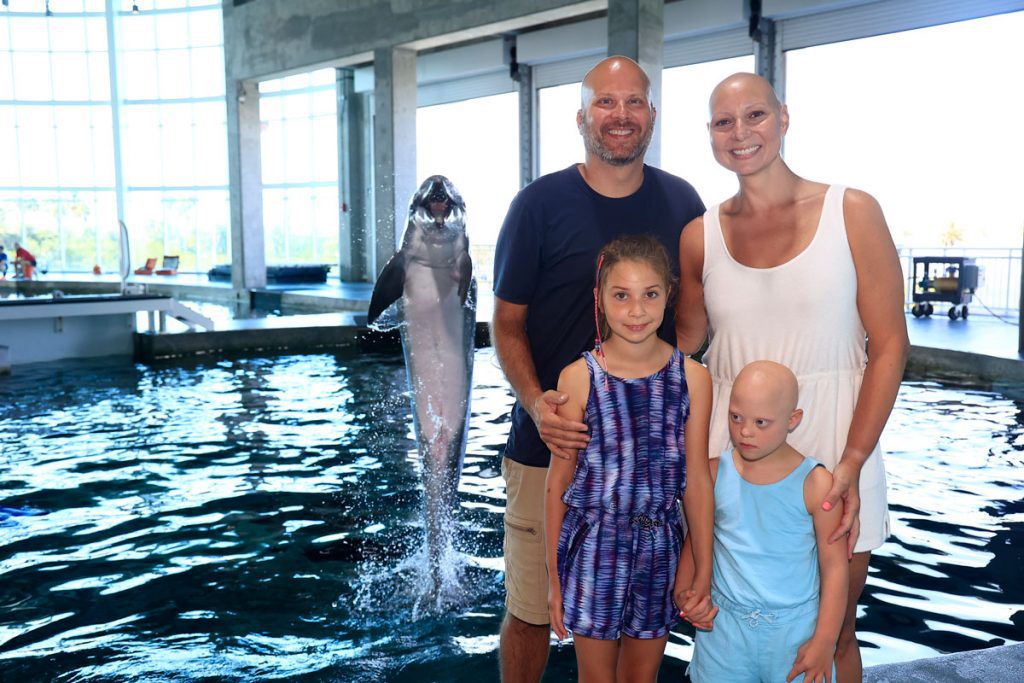 As our Inspire VIP guests, the Davidsons had a meet and greet with Nicholas the Dolphin, who has his own unique story.
To learn more about Alopecia Areata please visit the National Alopecia Areata Foundation.