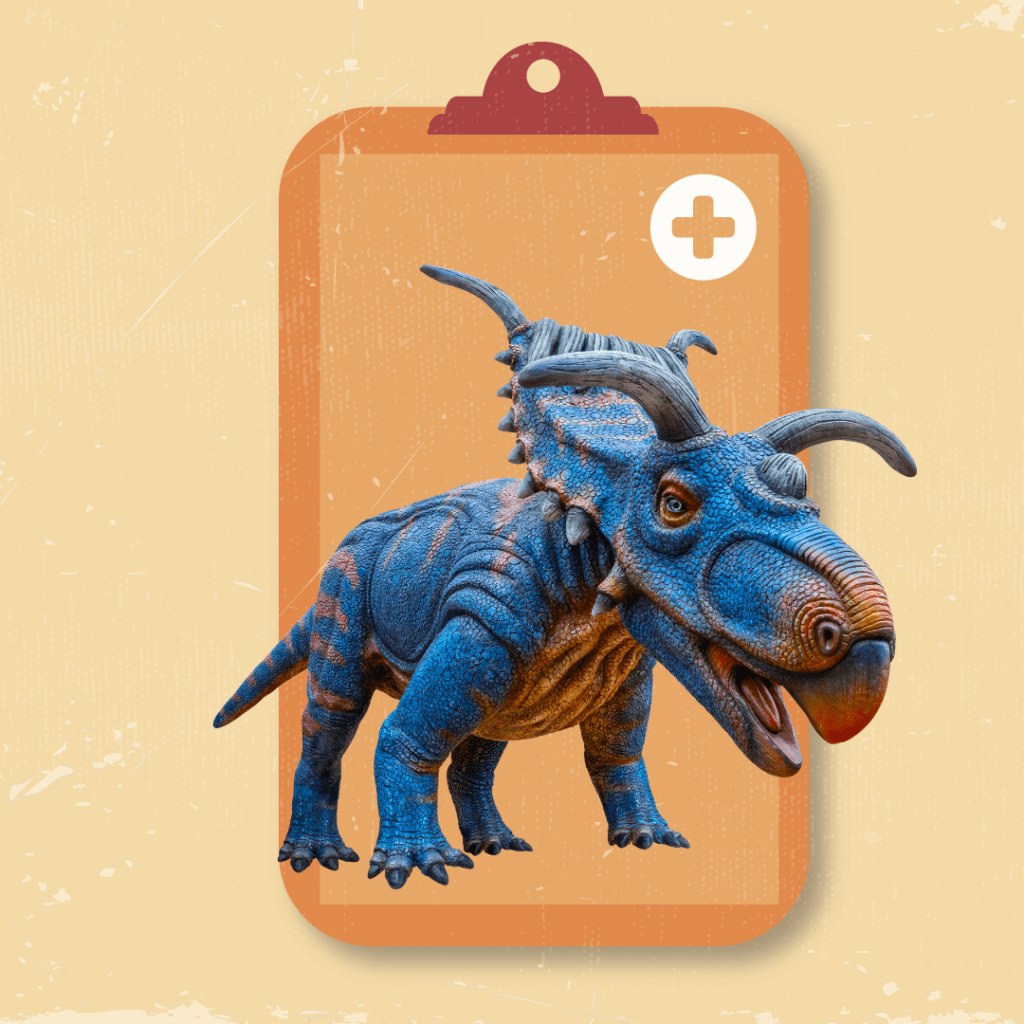 Size

15 Feet Long

Diet

Herbivore
Period

Late Creataceous
Fun Fact

An adult Kosmoceratops has 15 horns on its head
Dino Story
Wanda and Timothy both sustained injuries after suspected poachers attacked them and attempted to take their horns for sale on the black market. Similar to sea turtle shells, their horns can be used for ornamental decorations and jewelry in some cultures. Wanda and Timothy will remain under observation while they rehabilitate from their injuries.
Treatment Updates
10.12.22

Wanda & Timothy arrived at CMA's Rescue Center and will be rehabilitated for the injuries they sustained.
Visit the dinosaurs at Dino Rescue today!
---
All dinosaur footage was obtained with the approval of the U.S. Prehistoric Conservation Commission under conditions not harmful to the dinosaurs. Footage was acquired while conducting authorized conservation activities pursuant to US-PCC-22-A