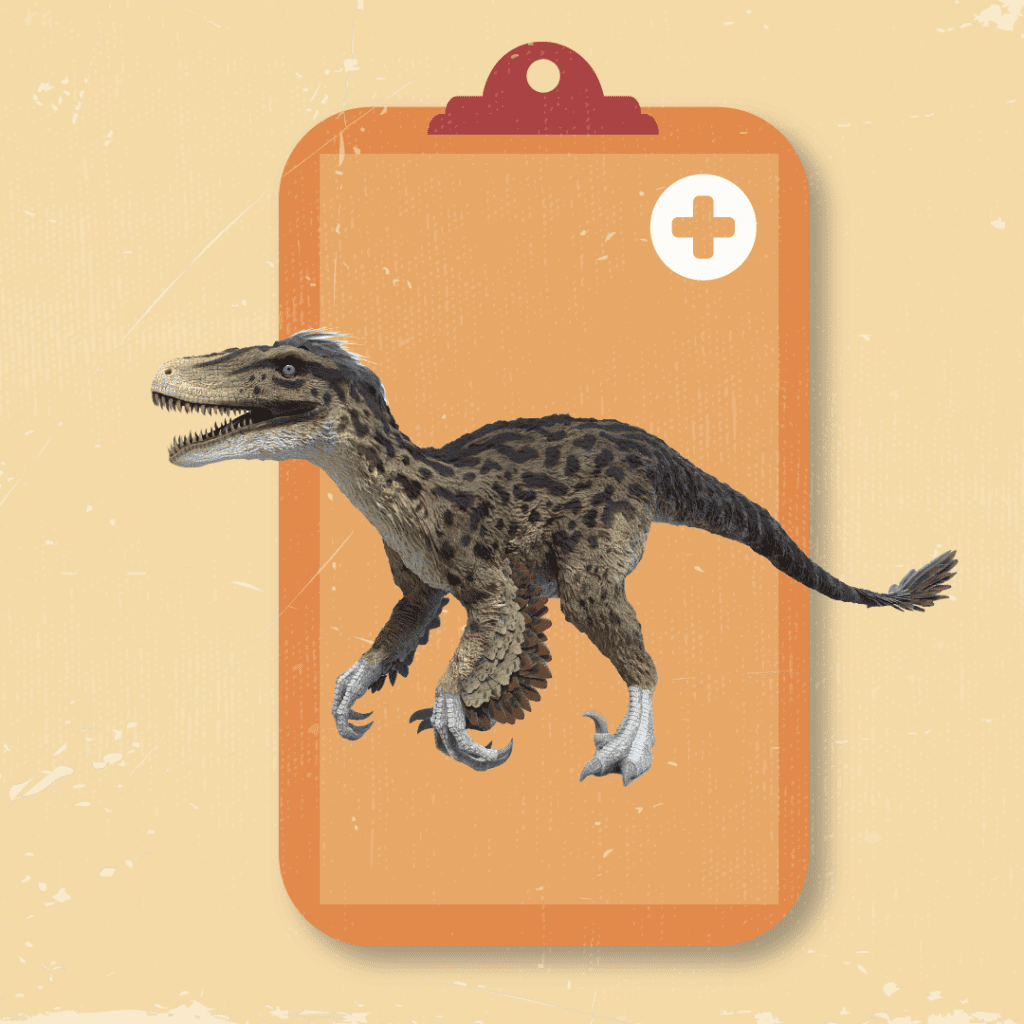 Size

20 Feet Long

Diet

Carnivores
Period

Early Cretaceous
Fun Fact

Many dinosaurs are named after the place their fossils were discovered. Guess what state Utahraptor's bones were found in?
Dino Story
While Jazz was hunting, she became ensnared in a pre-set trap and sustained a broken arm. Similar to a sea turtle entangled by improperly disposed fishing line, Jazz was brought to CMA by our Rescue Team for rehabilitation.
Treatment Updates
10.12.22

Jazz arrived at CMA's Rescue Center and will be rehabilitated for their broken arm.
Visit the dinosaurs at Dino Rescue today!
---
All dinosaur footage was obtained with the approval of the U.S. Prehistoric Conservation Commission under conditions not harmful to the dinosaurs. Footage was acquired while conducting authorized conservation activities pursuant to US-PCC-22-A