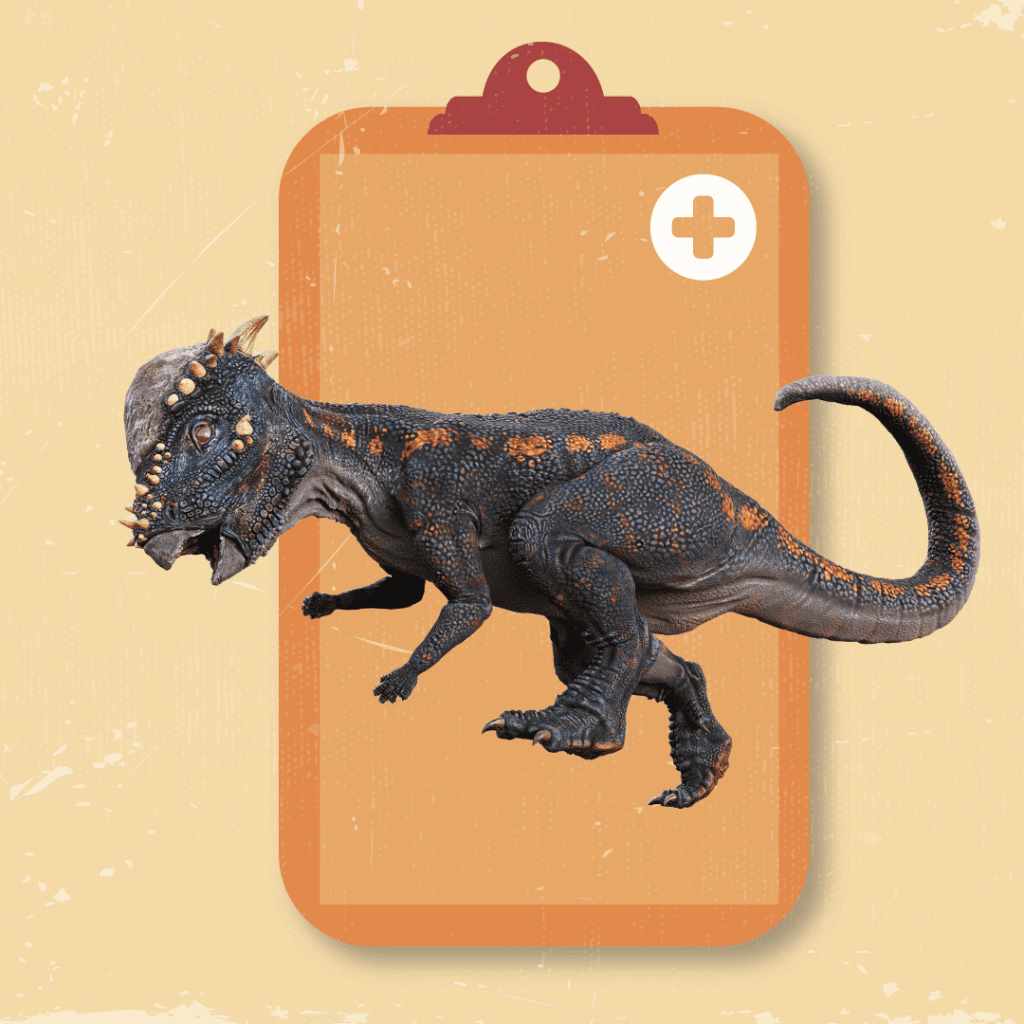 Size

15 Feet Long

Diet

Herbivores
Period

Late Creataceous
Fun Fact

This dinosaur's name means "thick-headed" reptile. Pretty accurate for an animal with a forehead as thick as a bowling ball.
Dino Story
Einstein and Benjamin were both rescued after balloon strings they had accidentally consumed became lodged in their digestive tract. CMA's Vet Team is accustomed to this type of injury as it is seen quite often in rescued sea turtles. Like sea turtles, Einstein and Benjamin had to undergo surgery to remove the string and will remain at CMA for observation prior to their release.
Treatment Updates
10.12.22

Einstein & Benjamin arrived at CMA's Rescue Center and will remain at CMA for rehabilitation of their injuries.
Visit the dinosaurs at Dino Rescue today!
---
All dinosaur footage was obtained with the approval of the U.S. Prehistoric Conservation Commission under conditions not harmful to the dinosaurs. Footage was acquired while conducting authorized conservation activities pursuant to US-PCC-22-A