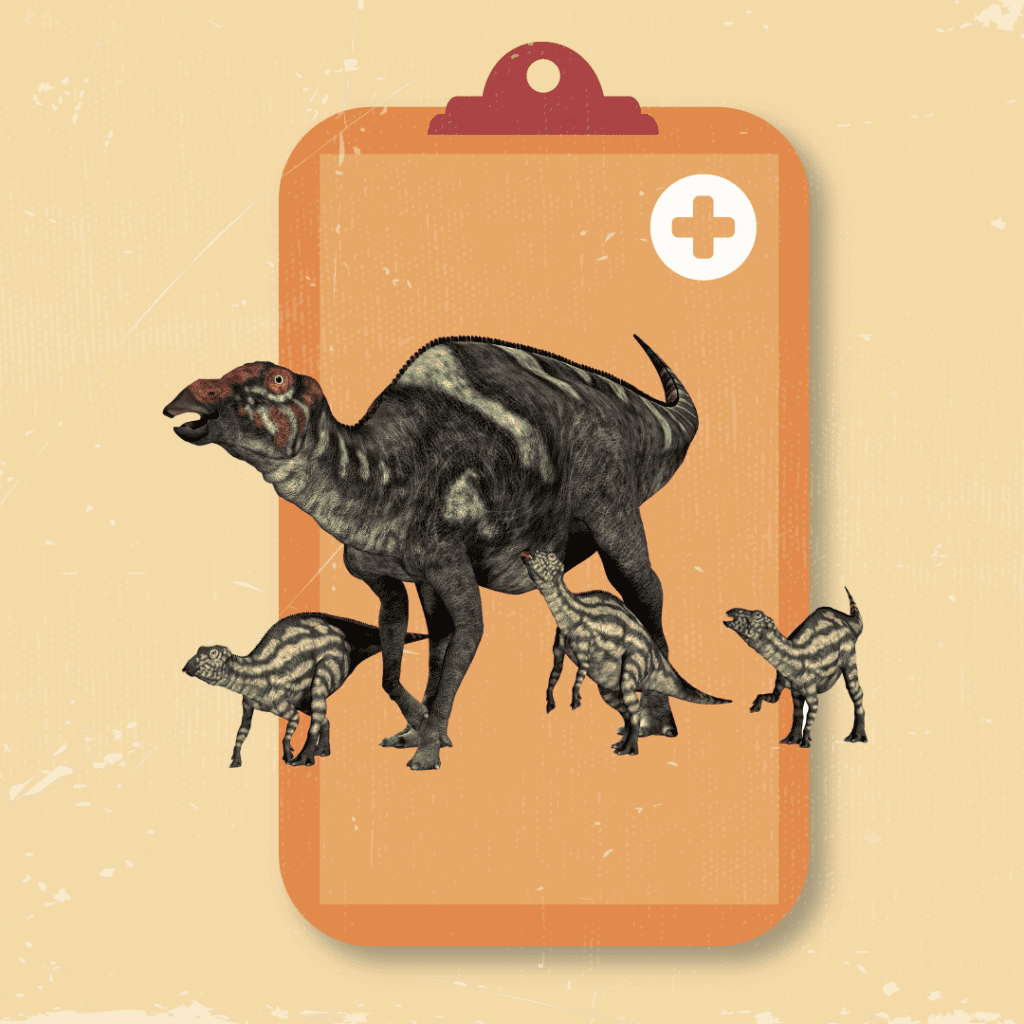 Size

30 Feet Long

Diet

Herbivores
Period

Late Cretaceous
Fun Fact

Maiasaura hatchlings grew fast – up to seven feet long in just one year!
Dino Story
Maya was rescued with a deep laceration wound most likely caused while defending her nest. Similar to dolphins, Maiasaura are social animals so Maya was paired with Mike and Mary, who are also healing from lacerations, to promote healing and reduce stress.
Treatment Updates
10.12.22

Maya arrived at CMA's Rescue Center and will be rehabilitated for her laceration wound.
Visit the dinosaurs at Dino Rescue today!
---
All dinosaur footage was obtained with the approval of the U.S. Prehistoric Conservation Commission under conditions not harmful to the dinosaurs. Footage was acquired while conducting authorized conservation activities pursuant to US-PCC-22-A